Q&A: Miracles Have Joy on a Folkier, French Path

At first glance, Hugo Mudie is a punk rocker. He's made the albums; he has the look; and he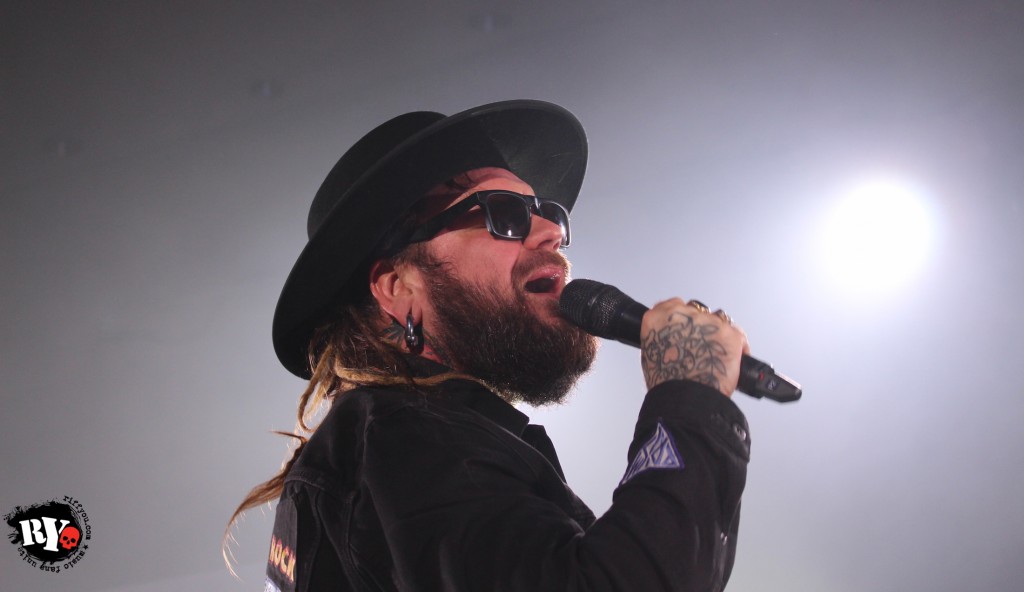 annually puts on Pouzza Fest, arguably Canada's most-celebrated punk rock festival. But, there's way more to Mudie than that.
After putting The Saint Catherines – his longtime, hardcore punk baby – to rest in 2012 (apart from the occasional reunion gig), Mudie and fellow, former TSC member Fred Jacques constructed Miracles, a band primarily influenced by rock and folk sensibilities.
This was quite the shift for Mudie, in more ways than one. Firstly, he doesn't have to travel nearly as many darker paths when delivering a song. Secondly, he now writes and sings in his first language: French.
To date, Miracles have released three studio albums (most recently, Motels) and have a whack of new music on the way.
Just ahead of winning the French-language Emerging Artist of the Year Award at the 2015 SiriusXM Indie Awards, Riffyou.com spoke with Mudie about singing with his native tongue and his positive transition from The Saint Catherines to Miracles.
RY: How is Miracles going?
Hugo: "Great, it's been really fun. We've been doing it for two or three years, we put out an album every year, play a lot and have lots of great opportunities…especially in Quebec, because this is the first time we've done music in French. That's a big deal in Quebec. We were always singing in English and having some success, but now that it's in French, it's possible to be on the radio and have much more visibility. It's really cool."
RY: You're of course able to sing in English and French, but how nice is it to be from Quebec and truly approach the French side of the culture in this manner? I'm sure that portion of the audience sometimes feels left out.
Hugo: "For sure, but it's never something I really thought about. When I was younger, I listened to English-singing bands, so when I started playing music, it was just normal to sing in English because that was my influence. I wanted to tour Europe and the states, so singing in French never crossed my mind. But, the more time I spent in the music business, the more I met bands who sang in French – and they were good and going places even though they were singing in French. At some point after me and Fred had kids and The Saint Catherines broke up, we thought if we still wanted to make music, we might as well do it in French, because we're going to play in Canada more than the rest of the world – it was a really good decision. I could do an English record at any time, but right now I do this."
RY: This may be an ignorant question coming from a guy that only speaks English, but do the lyrics feel different depending on the language in which they're being written? 
Hugo: "Yeah, it's totally different. I think it's a lot easier to write in English…but everyone finds it easier in English because we are used to hearing those words and the language is simpler than French. A lot of words sound weird when you sing them in French, but with English, most of them sound pretty good. It's hard. Sometimes I write songs in English and translate them.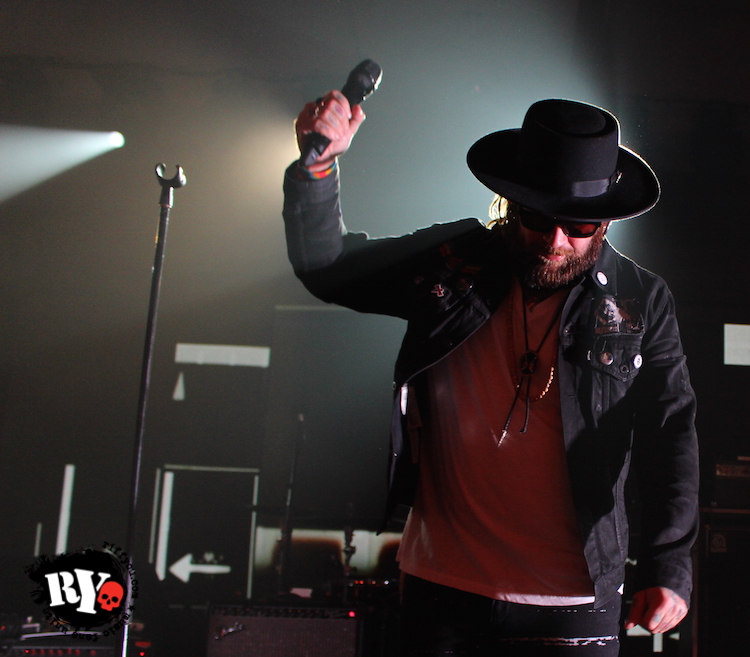 Writing in French is a bit more artsy and more poetic compared to English. But, I like to do both."
RY: Do you happen to encounter young, French musicians who feel encouraged by what you're doing?
Hugo: "Yeah. It's always a pleasure and a surprise to us to see that we've influenced kids to play music and to do it their own way…and sing in French or English. It's something you never think about when you start playing music. It's always inspiring to see kids play music because of us."
RY: You made that transition from a punk rock band to a folk band. What have you learned about yourself as an artist by making that switch?
Hugo: "For me, I don't see a difference. I was always a fan of music before I was a fan of punk. I like punk as a culture, as an art – I think it's pretty. There are some great bands; there are some bad bands. But, I like some hip-hop, I like reggae, I like folk, I like country, I like pop…a good song is a good song. I guess when you're younger, you need more of a stand and I wanted to be the cool kid and punk is a great way to feel cool. But now that I don't care too much about being cool, I just like whatever I like."
RY: Miracles is obviously quite different compared to what you were doing with The Saint Catherines. What's been the most dramatic shift you've felt going from the one band to the other?
Hugo: The biggest difference for me is the way I sing and the way I perform. I was at a point where doing The Saint Catherines shows were exhausting physically and mentally…it's a lot of anger and going to places I didn't want to go in my head. I would come home from [some] tours and cry in the shower because it was so hard. With Miracles, it's a lot more positive with how I sing and move. When I play a show, it doesn't feel like a marathon – it feels like I am just here to sing and entertain. It's fun."
-Adam Grant
Please be sure to follow us on Twitter @riffyou and at Facebook.com/riffyou.