Q&A: Mother Mother Find Good in Themselves

Mother Mother has long occupied their own space in the Canadian pop-alternative music circuit, with some of the catchiest,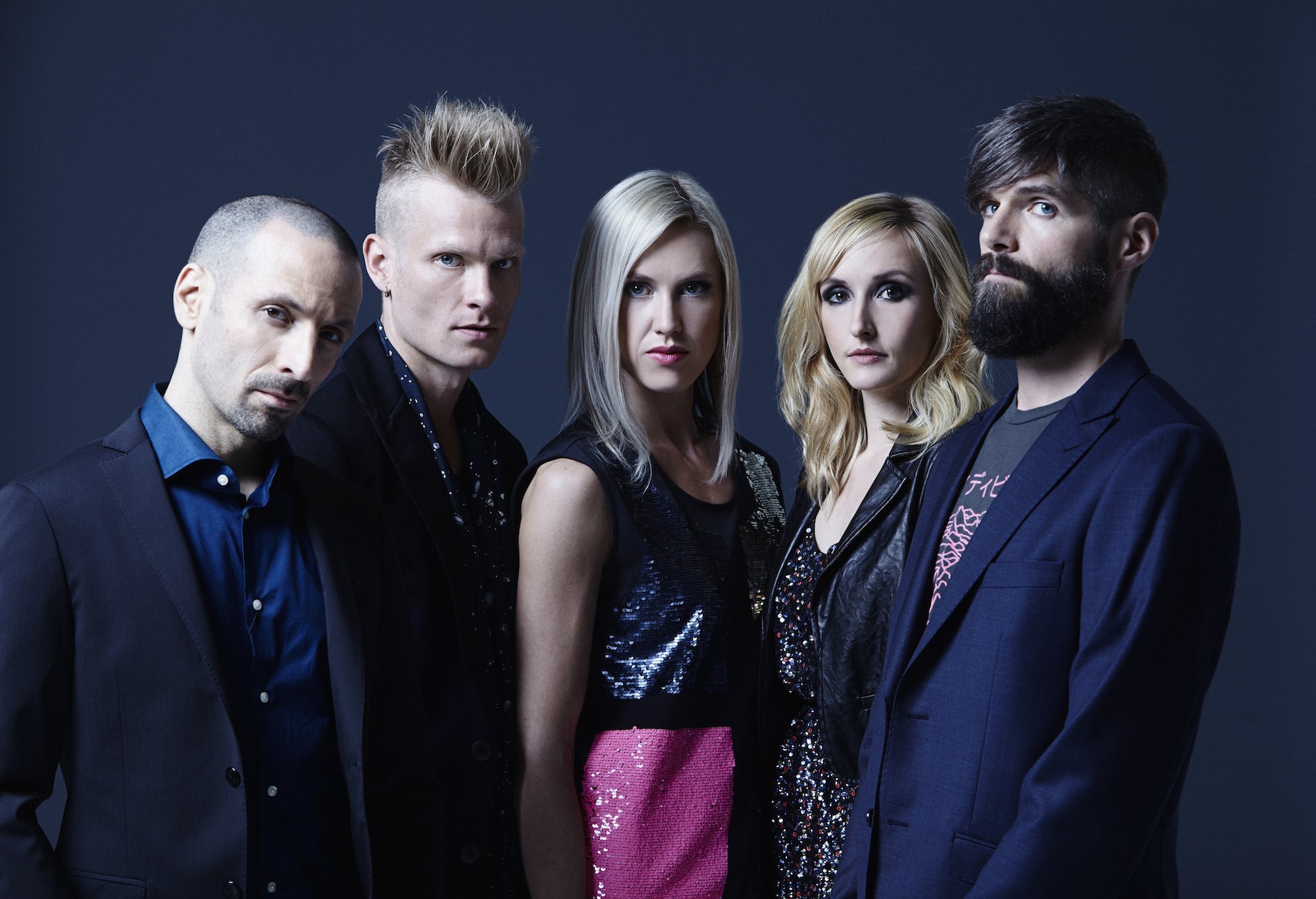 weirdest, yet accessible tunes to hit rock radio and hang around for years.
Whether it's "Let's Fall in Love," "Bit by Bit," "Baby Don't Dance," or new track, "Get Out the Way," chances are you've equally loved and loathed getting these hook-laden tangents stuck between your ear holes.
Last week, Mother Mother – Ryan Guldemond, Molly Guldemond, Jasmin Parkin, Jeremy Page, and Ali Siadat – released Very Good Bad Thing, the band's first album for its new label, Universal Music Canada.
Like the work that's come before, this album sticks with you like a fond memory and feels filled with a band that's perhaps more self-assured than ever.
Recently, Riffyou.com spent a few minutes with Ryan to discuss Very Good Bad Thing, confidence, self-awareness and being comfortable in the spotlight's glow. 
RY: This is your fifth album in seven years, quite a feat for a band that tours as often as Mother Mother does. Where do you feel the band is at now with Very Good Bad Thing?
Ryan: "We have a better sense of what we like, versus what other people might like, and know that the former is far more fulfilling than the latter. We make records that we like, and don't worry about the projections of things. When you love something yourself, chances are people are going to love it as well. There's a better chance of reciprocity there than if you're creating something for the aim of reception."
RY: Even with that being the case, do you go into each album with an expectation of what you want it to be?
Ryan: "It's all very simple stuff. You just write the best songs you can – which is very dependent on cosmic forces and your work ethic – and once you do that, you just try to sing them and play them the best you can. It's not anymore complex than that. When you're starting out, you can bring in a lot of other distracting elements, but now that we've gotten older, things are simpler."
RY: You had producer Gavin Brown (Metric, The Tragically Hip) on this album. How did he help Mother Mother realize its vision?
Ryan: "He's good at streamlining things and bringing the right components into focus. This is something that we needed a bit of help with. In the past, we've had the tendency to over-populate our songs with lots of ideas, and hopefully good ideas. But, then the voice gets lost. You're better off having one loud voice saying something that'll penetrate, rather than two or more loud voices. It's easy to fall prey to the notion that more is better, when you're first starting out…because you're insecure about the fundamental layers being naked."
RY: With that said, do you feel a different type of confidence as the voice of the band?
Ryan: "Yeah, I'm more confident now. I'm so grateful that our story and ascension has been a very gradual one, because I needed time to garner confidence. It's still a very humbling thing to do, but less strange do I feel in my own skin up front saying big things loudly."
RY: Did you ever have trouble separating the Mother Mother version of Ryan from the day-to-day version?
Ryan: "No, because these facets of our personalities thrive in the appropriate settings. It's so obvious when you turn them on and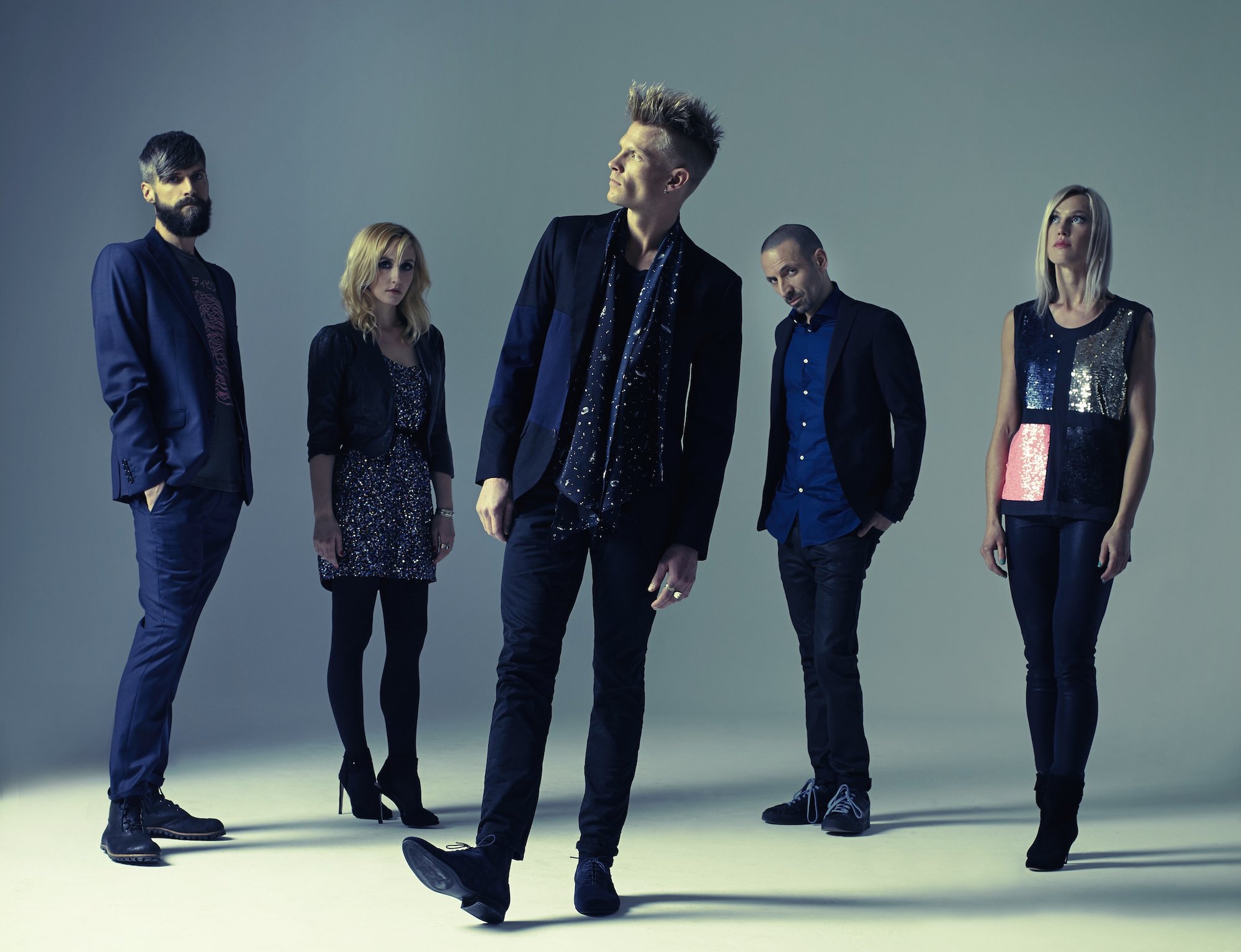 off. You don't want to be making an omelet by itself, with the bravado you present on stage…that would be a waste. You could – it might be fun for a laugh – but it's obvious where those colours are best painted in your life experience. The important thing is being authentic. You never want to be fake. We're all capable of everything, but we structure our personas very mono-dimensionally in life because we fall into patterns and end up in one field of study, or career, etc. So, we begin to form one identity. But, that doesn't mean we're not capable of many. It's a gift being in the performance business – you're given the ability, license, and approval to unveil, uproot, and unearth the sides of you that are suppressed."
RY: Has the acceptance and popularity of your band helped you with all of that, or at some point did it feel like such things were holding you back? 
Ryan: "I don't think we ever got too popular, too fast. The growth has been healthy. I've never felt it to be detrimental to personal growth and the refinement of this character that one needs to develop in order to do this job. When there's a demand for exertion, you either rise to the occasion, or you back off into the shadows. The demand has never been so huge that we've had to slink away – it's been more welcoming. For that, I'm grateful."
-Adam Grant
Tour Dates:
Wed/Nov-12 Quebec City, QC Le Cercle
Thu/Nov-13 Montreal, QC Le National
Sat/Nov-15 Toronto, ON The Danforth Music Hall
Sun/Nov-16 Toronto, ON The Danforth Music Hall
Thu/Nov-20 Ottawa, ON Algonquin Commons Theatre
Fri/Nov-21 London, ON London Music Hall
Sat/Nov-22 Hamilton, ON Hamilton Place
Mon/Nov-24 Guelph, ON Guelph Concert Theatre
Tue/Nov-25 Peterborough, ON The Venue
Fri/Nov-28 Winnipeg, MB Burton Cummings Theatre
Sat/Nov-29 Regina, SK The Owl
Mon/Dec-01 Saskatoon, SK O'Brians Event Centre
Tue/Dec-02 Lethbridge, AB Average Joes
Thu/Dec-04 Edmonton, AB Shaw Conference Centre
Fri/Dec-05 Red Deer, AB Red Deer Memorial Centre
Sat/Dec-06 Calgary, AB Grey Eagle Event Centre
Tue/Dec-09 Victoria, BC Royal Theatre
Wed/Dec-10 Victoria, BC Royal Theatre
Thu/Dec-11 Nanaimo, BC The Port Theatre
Sat/Dec-13 Vancouver, BC The Orpheum
Please be sure to follow us on Twitter @riffyou and at Facebook.com/riffyou.