Q&A: Talking Vinyl with Adam Lazzara of Taking Back Sunday

Earlier this week, New York rockers Taking Back Sunday released an ambitious limited edition 7" vinyl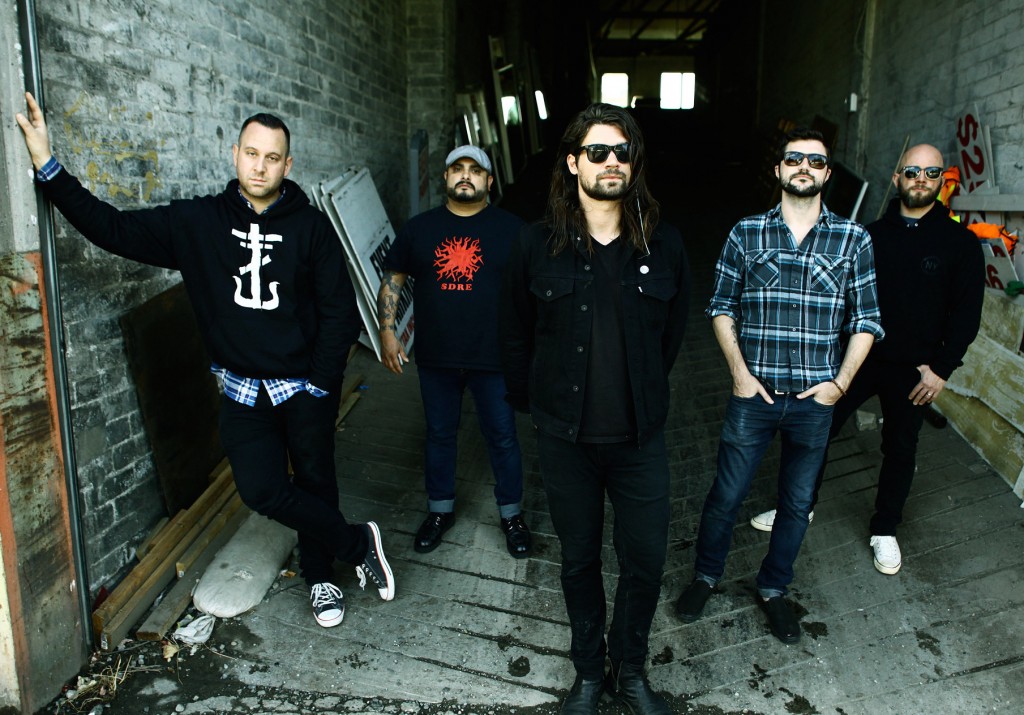 box set for their well-received 2014 album, Happiness Is…
Consisting of eight 7" records (white vinyl, with turquoise specks), the offering features the album in its entirety, plus three studio B-sides and acoustic renditions of three cuts from Happiness Is…The package also comes with a signed cover card and individual artwork for each song.
Recently, Riffyou.com spent some time with Taking Back Sunday vocalist Adam Lazzara to discuss what makes vinyl special to him; why he thinks the format is exciting again; as well as if he prefers how his band sounds on it.
RY: Would you consider yourself a vinyl guy?
Adam: "Yes. Growing up, I spent the majority of my time in record stores. I'm a firm believer in the full experience…like having something to hold and being able to read all of the liner notes. Today, there is this resurgence of vinyl and this seemed like a cool thing we could do. For me, if one of my favourite bands put out something like this, I'd be all over it."
RY: Why do you think vinyl is exciting people again?
Adam: "It's very hands-on and it's the antithesis of the iPod. Now don't get me wrong, I have an iPod too and they're great little contraptions, but for anyone who wants a more solid connection with what they're consuming and putting into their ears, I feel like [vinyl] is the best way to go about it.
"It's a commitment. When you commit to put a record on, that's saying, 'I'm going to spend the duration of this album dedicated to it.' When it's halfway through, you have to flip it over…you have to get your hands on it. There's something to be said about that. It's like the same way humans need to be touched."
RY: Taking Back Sunday has a very broad fan base in terms of age. Was it important for you to help bring vinyl to a younger generation?
Adam: "I wouldn't say that is something we had in mind or is a motivation for putting this stuff out – I've never looked at it like that. Now that you ask, though, I do hope that this is one of the things that help turn younger people onto that whole experience. I feel like with the way a lot of music is consumed these days… people have very little connection with what they're listening to. I remember going to the store and spending hours in there trying to buy just the right record and then coming home, looking through it and listening to it.
"When I was younger, a lot of those records to me were life-changing records. Had I not spent that time with them, maybe those changes wouldn't have happened."
RY: Have you ever thought about how Taking Back Sunday sounds on vinyl versus digitally?
Adam: "I'm not so much of an audiophile purist. I definitely think something gets lost in that whole digital world…there's a certain kind of warmth that you don't feel. But as far as younger folks and music on a whole, I don't think a lot of people pay attention to the sonic quality of things, which is unfortunate.
"I remember listening to the test pressing of Happiness Is… and hearing it [on vinyl] made it feel richer. I feel like there are certain things that come out of that format, which you wouldn't really notice if you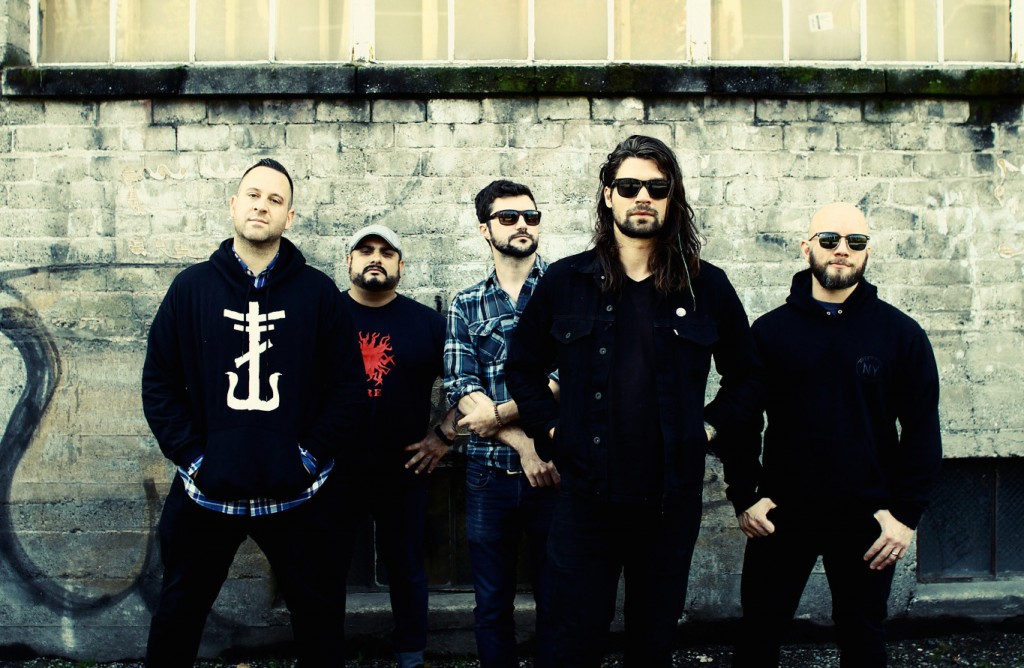 were listening to it on an iPod. Maybe that also has to do with the amount of effort you put into it, because clearly you're going to be a more attentive listener if you had to go through a little more effort to actually get to the listening part."
RY: How much vinyl do you own?
Adam: "I don't have a ridiculous collection. Our old tour manager, every wall of his house had records. I don't have that extensive of a vinyl collection, I just have my absolute favourite records."
RY: Out of your favourites, which one is your absolute favourite?
Adam: "Ah, it depends on the day. Explosions in the Sky's last album Take Care, Take Care, Take Care…they have this deluxe vinyl edition that has this incredible layout and I've never seen anything like it. When you fold it out, it almost fills the house. I've listened to that a lot lately because it's just really nice to have on."
-Adam Grant
Tour Dates:
Feb 26 – San Diego, CA – House of Blues
Feb 27 – Los Angeles, CA – Hollywood Palladium
Feb 28 – Santa Ana, CA – The Observatory – SOLD OUT
Mar 1 – San Francisco, CA – The Warfield Theatre
Mar 3 – Salt Lake City, UT – The Complex
Mar 4 – Denver, CO – Summit Music Hall
Mar 6 – Chicago, IL – Riviera Theatre
Mar 8 – Milwaukee, WI – The Rave
Mar 10 – Cleveland, OH – House of Blues
Mar 11 – Detroit, MI – The Fillmore
Mar 13 – Toronto, ON – Danforth Music Hall
Mar 14 – Montreal, QC – Metropolis
Mar 15 – Albany, NY – Upstate Concert Hall
Mar 16 – Buffalo, NY – Town Ballroom
Mar 18 – New York, NY – Best Buy Theater
Mar 20 – Atlantic City, NJ – AC Beer Fest (21+)
Mar 21 – Philadelphia, PA – Electric Factory
Mar 24 – Huntington, NY – The Paramount
Mar 26 – Boston, MA – House of Blues
Mar 27 – Worcester, MA – The Palladium
Mar 28 – Baltimore, MD – Rams Head Live
Mar 29 – Washington, DC – 9:30 Club
Apr 1 – Atlanta, GA – Buckhead Theatre
Apr 2 – Tampa, FL – The Ritz Ybor
Apr 3 – Orlando, FL – House of Blues
Apr 4 – Fort Lauderdale, FL – Revolution Live
Please be sure to follow us on Twitter @riffyou and at Facebook.com/riffyou.