Review: Prince Conquers Massey Hall with Surprise Gig

The rain outside of Toronto's Massey Hall on Tuesday night may not have been purple, but it certainly didn't dampen the mood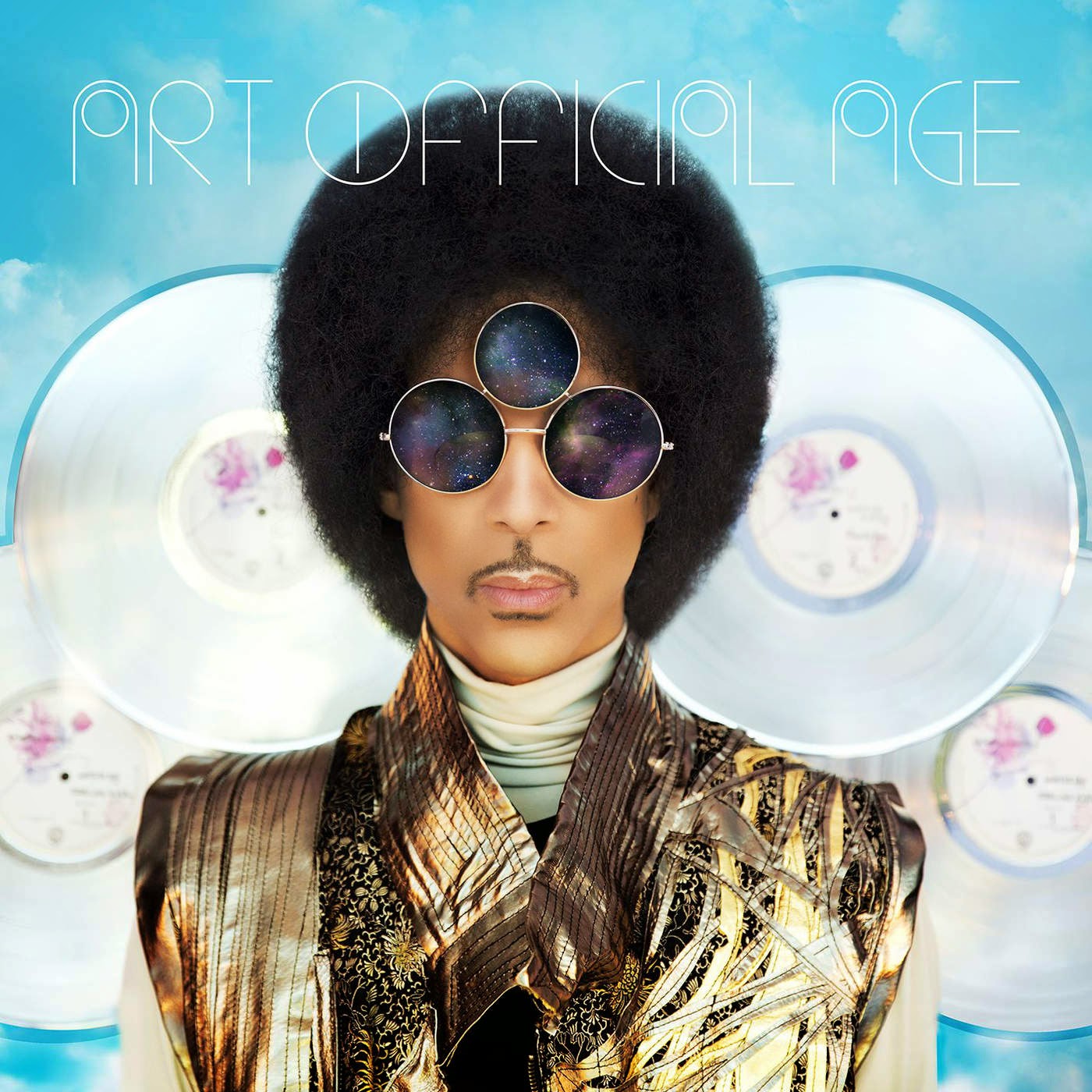 of the die-hard Prince fans who managed in get into the $10 surprise show.
Emerging onto the stage shortly after 11:30pm, the artist formerly known as a symbol slithered onto the stage in skin-tight, spandex fuchsia pants, what looked to be a tie-dyed wife beater, and slick leather boots that must've had three-inch heels. As the crowd audibly breathed a sigh of relief, Prince offered a brief grin, before dawning his three-eye sunglasses for an odd cover of Iggy Azalea's "Fancy."
Unsure about how to handle this early and odd tangent, many fans stared blankly at each other. Some shrieked in horror. Others – obviously just happy to be there – fully indulged Prince…even as he ventured into an odd mid-song dance routine that looked like a cross between the electric slide and the Macarena.
Perhaps sensing a little uneasiness from his onlookers and still looking to capitalize on his highly-praised Saturday Night Live performance from this past weekend, Prince dipped into "Clouds," "Marz," and "Another Love," the songs in which he performed as a medley on the show. This time around, however, Prince turned these into purely ukulele-based jams, asking his band to relinquish their instruments in order to form a big spoon, little spoon rhythm section.
Deciding not to continually screw with those who waited hours in crap weather to see him play, Prince got the hit parade moving. "Let's Go Crazy" got the damp, but drying crowd out of their seats and shaking, as did "1999" and "Raspberry Beret."
With the crowd firmly eating out of his lace-gloved hand, Prince slowed things down with "I Would Die 4 U," before oddly transitioning into "Cream," a song in which he spent the duration of dousing himself with the contents of coffee cream packets.
"Anybody wanna give me some sugar, tonight?" asked Prince as those in the front row dried their phones and wiped creamer from their faces.
As the band provided an extended extro of "Cream," Prince sneakily exited the stage. After a play-on that must've clocked in at nearly eight minutes, the musicians soon abandoned the scene as a curtain was drawn.
"Is that it? Angrily questioned the growingly frustrated housewife to my right, her "I Wanna Be Your Lover" homemade t-shirt still damp from sweat and rain.
A few moments later, the house speakers came alive with the Star Wars theme song. You could tell something epic was about to take place.
As the curtain was pulled back, there sat Prince in a fluorescent green speedo and his big-heel boots, atop a hanging wrecking ball. We all thought we knew what was coming, but didn't want to be right.
And then it began…Prince covering Miley Cyrus' "Wrecking Ball." Damn, we were right, but it all felt so wrong. For the next 3:42, there was the miniature Minneapolisite writhing around the big ball and chain, greased up as if he was a frying pan. It was disturbing. Some vomited into their hands. Others, the more dedicated and open-minded sort, remained captivated. One hairy, heavy-set fellow to my left chose to go topless.
Once the song reached its last note, Prince quickly transitioned into "When Doves Cry." The room exploded. Everyone got on their feet and belted out every word as Prince – finally looking humbled – blissfully shared one of his biggest hits with the devoted crowd.
Mid-way through, children in church choir wardrobe emerged, each carrying – you guessed it – a dove. Once positioned, Prince gave a cue and the children let the birds fly.
The crowd was beside itself. This was too amazing. This made potentially catching pneumonia while waiting to maybe get tickets worth it. This felt too good to be true.
Well, that turned out to be the case.
As the doves flew about the stage, one got dangerously close to Prince, who for some reason hadn't yet abandoned his wrecking ball perch. The bird circled, and on its third lap crapped right into Prince's eyes.
He proceeded to hit a high note that likely no one has ever heard come out of him. With his vision impaired, Prince adventurously tried to make his way back to solid ground. Sensing their leader was in trouble, the band sprung into action and broke the 96lb rock legend's fall.
Obviously embarrassed, Prince tried his damndest to bolt from the stage. Unfortunately, it was still covered with puddles of cream and as he took his second step, one of his big heels met the liquid, causing him to take a spill into the drum kit. Symbols crashed and whimpering from the stage could be heard. Prince was down. Prince was emotionally shattered.
As the church choir children watched in horror, Prince's stage manager rushed out, threw a yellow rain jacket upon the singer, and rushed him from the stage. The curtain dropped, the house lights went up. The show was over. The smell of bird crap filled the air.
Oh, wait, none of this actually happened. Turns out, Prince allegedly bailed on performing a secret show in Toronto last night. And, it was the fans that were crapped on. That makes more sense.
-Adam Grant
Please be sure to follow us on Twitter @riffyou and at Facebook.com/riffyou.