Review: The Welcoming Vibe of WayHome
First times can be awkward. All parties involved are tasked with figuring out what one another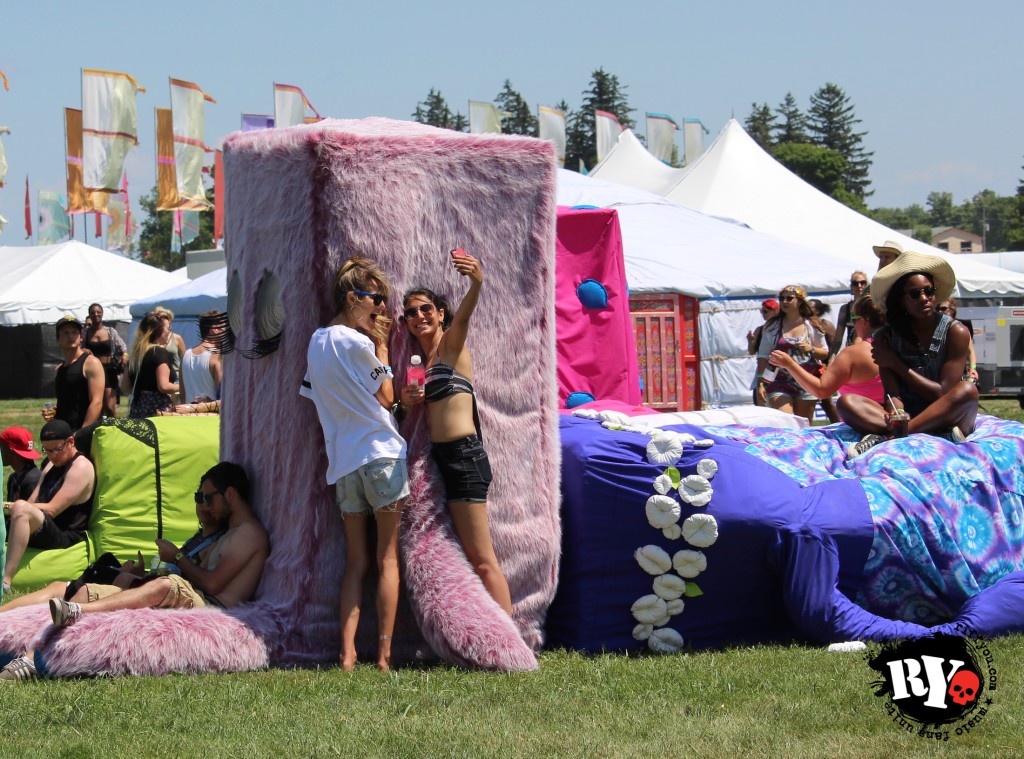 likes, all the while attempting not to ask for too much too soon. It's a delicate balancing act.
Over the weekend, the WayHome Music and Arts Festival opened its gates for the first time at Burl's Creek, a large chunk of nature stationed in Oro-Medonte, Ontario. Four stages were built (one with a ceiling, yay!), on-site experiences rolled fluidly, campgrounds got filled with party animals, while an eclectic roster of international, local, big and small talent did their best to make a second date desirable.
The main performance area of the festival sprawled just under 100 acres, as tall flag posts connected to colourful cloths continually moved with the breeze. There was a lot of room to explore, make an original fashion statement, track down poutine, or expectedly pay out the butt for booze. Then, there were the Glastonbury-like rods that hung above the crowd with faces of celebrities, stuffed animals, or random inanimate objects attached.
All was beautiful; all was geared toward letting personalities shine as amazing soundtracks bellowed through the speakers.
Night one was tough to beat. Neil Young + Promise of the Real tore through a three-hour set that brought Friday into Saturday. Young, as masterful of an orchestrator as he is a composer and guitarist, led his band in a politically charged, shredding-heavy romp that was as ballsy as it was long and torrid. An hour later, Future Islands started a dance party just a stone's throw away from Young's church of rock n' roll.
But, let's not forget what happened before then. Alt-J brought out an awe-inspiring sized crowd; just hours after The Gaslight Anthem closed its set with an enthusiastic rendition of The Who's "Baba O'Riley." Hozier took people to church, while The Decemberists' twang and introspection made a cold can of beer tast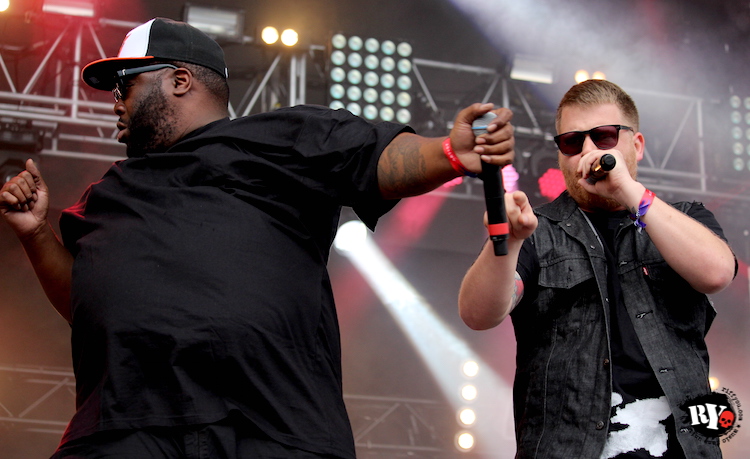 e even more sublime.
As heavy eyes opened to Saturday, Oklahoma's Broncho slugged it out before a modest, yet devoted crowd, which likely filtered over to the main stage hours later to battle the overwhelming smoke machine that blew through a well-received Modest Mouse set. METZ, meanwhile, stomped the earth at WayHome's most tucked away stage, as indie hipsters took delight in Broken Social Scene replacing Passion Pit after illness forced the latter out of the festival.
But, the big story Saturday was how Run the Jewels and Kendrick Lamar rose above the guitar-drum-bass centric artists of the day to steal the show. Both attracted arguably the biggest crowds of the day, making it easy to believe that these explosive sets would only encourage WayHome to get more hip-hop acts next time.
Sunday was God damn hot. Shade was in big demand, as was the need for water. The lone fill station was a relief to many, but as long lineups grew longer, the "Hey, shouldn't there be more water stations?" conversations became more prevalent. Cheers to the one beer cart girl not interested in sharing ice to those melting in the sun – you could've learned a few things from your kinder cohorts.
Sloan opened the main stage with "Forty-Eight Portraits," an ambitious 15-minute song from 2014's Commonwealth, before diving into the bag of hits. As the mercury climbed, The Sheepdogs followed and brought in a hefty throng of sweaty party people to the big field.
Just before what many would consider a super-early dinnertime, July Talk once again did not disappoint. Frontwoman Leah Fay strutted with rock swagger as her partner in stage crime, Peter Dreimanis roared, flang and gave the ultimate crazy eyes. As St. Vincent took the main stage a half-hour into July Talk's set, few chose to abandon ship and make the trek. July Talk was winning
the afternoon and people wanted to stick around for the victory parade.
Before Sam Smith came out to do his male, pop-vocalist thing, frenzied folks danced to the grooves of Brandon Flowers (of The Killers), Yukon Blonde and Walk the Moon, while those looking to cool down and sing-along, opted to hang with the very personable and endearing Vance Joy.
While these name-checked artists helped WayHome put down its roots, it was emerging acts like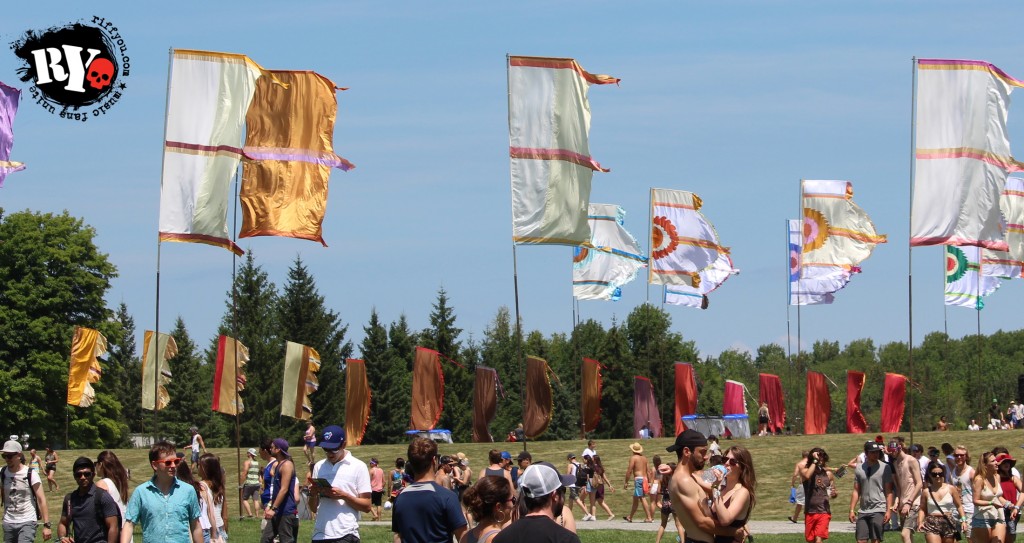 Saxsyndrum, Dear Rouge, The Huaraches, Amos the Transparent, Ascot Royals and HIGHS that kept the good vibes going for those who wanted something a little different and little smaller to call their own.
On the mighty drive home on Sunday, this music fan couldn't help but be filled with a sense of wonder for what's to come from WayHome. As exhausting as it is to survive a three-day festival, this one left you wanting more. Not because not enough was given, but because it felt like a great place to be – a new neighborhood was built and it will re-open for the 2016 edition of the festival, running from July 22-24.
WayHome is ready for a second date and so am I.
-Review and Photos by: Adam Grant
-Additional reporting by Jessie Sipione
Please be sure to follow us on Twitter @riffyou and at Facebook.com/riffyou.