See a Letter Dave Grohl Wrote to Ian MacKaye as a Kid

Even before Dave Grohl began sharing stages with rock royalty like Paul McCartney and John Paul Jones, he was just your average teenager reaching out to his favourite musicians looking for guidance.
Today, Grohl took to Twitter to share a photo of a letter he wrote to his "hero" Ian MacKaye (Fugazi and Minor Threat) when he was just 14-years-old. Grohl says that MacKaye "just found" it.
What's particularly amusing about the note, is that Grohl was asking for assistance from MacKaye and even provided a phone number in which he could be reached at. Who would've thought that many decades later Grohl would go onto become one of music's most prolific figures and wind up interviewing MacKaye for a little documentary known as Sonic Highways.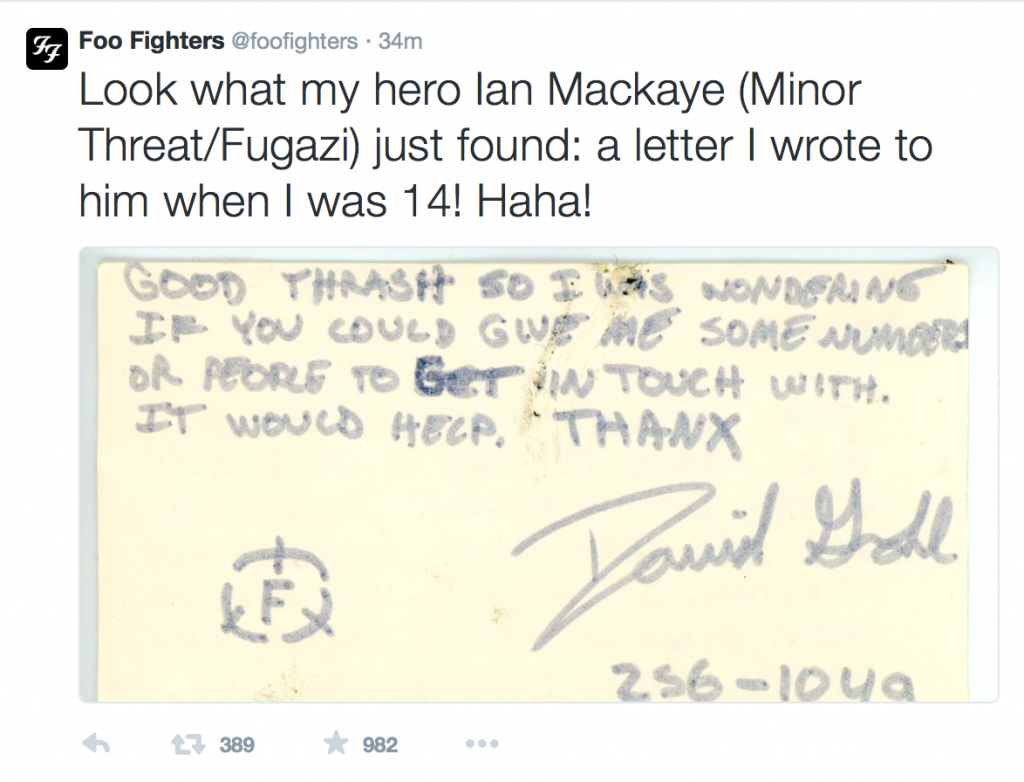 Please be sure to follow us on Twitter @riffyou and at Facebook.com/riffyou.