Silverstein to Re-Discover "…the Waterfront" on Tour

Veteran post-hardcore band and recent signee to New Damage Records, Silverstein, have announced a winter tour that'll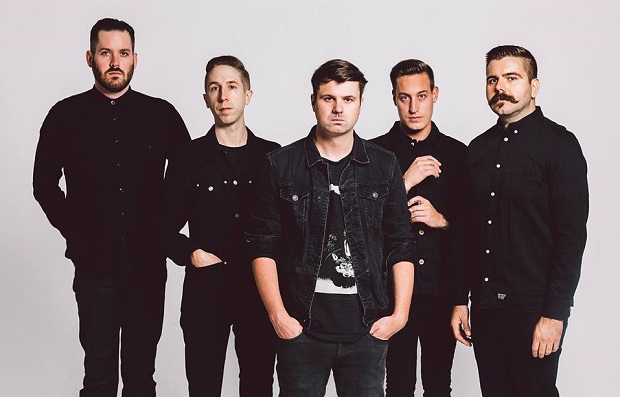 celebrate the 10th anniversary of their sophomore album, Discovering the Waterfront.
The tour, which will run through January and February 2015, will see the band play that album front-to-back, along with their greatest hits and brand new tracks.
Those who really want to get in on the action can purchase VIP bundles (which includes early access to new music), as well as general admission tickets right here.
"10 years later we still feel so passionate about Discovering The Waterfront," says vocalist Shane Told. "A lot of times as a musician you go back and listen to your old work and wish you could change some things, but with Discovering… I still feel like everything is in the right place.  It was a special record where everything came together so well.  For both us and our fans, we grew up with these songs and now to be together under one roof all celebrating them is going to be a special, once in a lifetime event."
Speaking of new music, Silverstein is currently in the studio hard at work on what will be their 7th full-length. The album is set for a Spring 2015 release and "promises to continue the innovation and progression of Silverstein's most recent music."
2015 will also mark the 15th anniversary of Silverstein's existence. To pay homage to that, the band has altered their website to resemble their original Myspace page.
Tour Dates:
(w/ Beartooth, Hands Like Houses, Major League, and My Iron Lung)
01.15.15 London, ON – London Music Hall
01.16.15 Detroit, MI – Crofoot
01.17.15 Chicago, IL – Bottom Lounge
01.18.15 Minneapolis, MN – Mill City Nights
01.20.15 Winnipeg, MB – Garrick
01.21.15 Saskatoon, SK – O'Brians Event Centre
01.22.15 Edmonton, AB – Union Hall
01.23.15 Calgary, AB – The Gateway
01.24.15 Vancouver, BC – Tom Lee
01.25.15 Seattle, WA – El Corazon
01.26.15 Portland, OR – Hawthorne Theatre
01.28.15 Sacramento, CA – Ace of Spades
01.29.15 Anaheim, CA – House of Blues
01.30.15 Los Angeles, CA – House of Blues
01.31.15 San Diego, CA – House of Blues
02.02.15 Phoenix, AZ – The Nile
02.03.15 Las Vegas, NV – House of Blues
02.04.15 Reno, NV – Knitting Factory
02.05.15 Salt Lake City, UT – Club Sound
02.06.15 Denver, CO – Summit Music Hall
02.07.15 Albuquerque, NM – Sunshine Theater
02.08.15 Dallas, TX – The Prophet Bar
02.10.15 San Antonio, TX – Backstage Live
02.11.15 Houston, TX – Warehouse Live
02.13.15 Ft. Lauderdale, FL – Revolution
02.14.15 Orlando, FL – The Beacham
02.15.15 Atlanta, GA – Masquerade
02.17.15 Greensboro, NC – Cone Denim Center
02.18.15 Norfolk, VA – Norva
02.19.15 Baltimore, MD – Soundstage
02.20.15 Philadelphia, PA – Union Transfer
02.21.15 New York, NY – Webster Hall
02.22.15 Worcester, MA – Palladium
02.24.15 Cincinnati, OH – Bogarts
02.25.15 Cleveland, OH – House of Blues
02.26.15 Albany, NY – Upstate Concert Theatre
02.27.15 Montreal, QC – The National
02.28.15 Toronto, ON – The Danforth Music Hall
Additional Canadian Tour Dates w/Seaway:
12.04.14 Oshawa, ON – The Moustache Club
12.05.14 Belleville, ON – Belle Pub
12.06.14 Burlington, ON  – YMCA/ Burly Calling
12.07.14 St. Catharines, ON – Detour Music Hall