Teenage Bottlerocket Releasing "Tales from Wyoming"

As punk rockers Teenage Bottlerocket get ready for a North American tour next month with Pennywise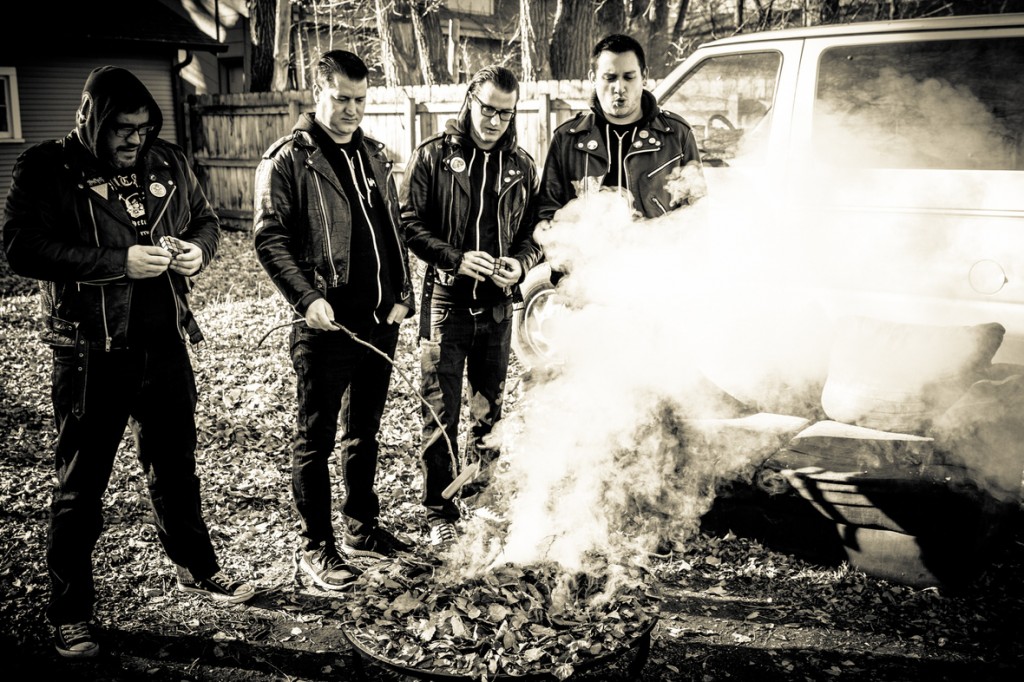 and A Wilhelm Scream, the band has confirmed that it'll release their new album, Tales from Wyoming, on March 31.
Tales from Wyoming is the first record that Teenage Bottlerocket will put out through Rise Records. As you may recall, the band most recently spent a bunch of years on the impressive Fat Wreck Chords roster, before parting ways amicably.
"We really had to sit and think about [switching labels] for a long time because we love Fat Wreck Chords and everyone at the label," recalled the band's bassist Miguel Chen in a  2014 interview with Riffyou.com. "So, we talked to Fat Mike and the people at the label about this opportunity and they were all understanding…they're our friends. They gave us their blessing."
Chen went on to explain how thrilled Teenage Bottlerocket was about its Fat Wreck years, but that it felt like the right time to explore a new opportunity.
"It's a whole new adventure – we don't entirely know what to expect," added Chen. "When we were kids we really loved Fat Wreck Chords. At a young age, all we wanted to do was sign to Fat Wreck Chords and tour with NOFX. We got to do it, and it was a dream come true. Now we're here five years later and it's weird thinking that we did all of these amazing things. But, we are at a point where we want to try something new and see what happens."
Before you go ahead and pre-order the album through MerchNow, you can stream Tales from Wyoming's lead single, "Nothing Else Matters (When I'm With You)," right here:
Tracklisting:
1."In My Head"
2. "I Found The One"
3. "Nothing Else Matters (When I'm With You)"
4. "They Call Me Steve"
5. "Dead Saturday"
6. "Cockroach Strikes Again"
7. "Been Too Long"
8. "Too Much La Collina"
9. "Can't Quit You"
10. "Haunted House"
11. "Bullshit"
12. "I Wanna Die"
13. "TV Set"
14. "First Time"
Please be sure to follow us on Twitter @riffyou and at Facebook.com/riffyou.