U2 Unveil New Album, Gift it to iTunes Users

U2 – love them or hate them – is not a subtle band, with subtle ideas on how to get its music and messaging across.
During an appearance at Apple's annual dog-and-pony show (i.e. iPhone launch event), U2 not only performed their new song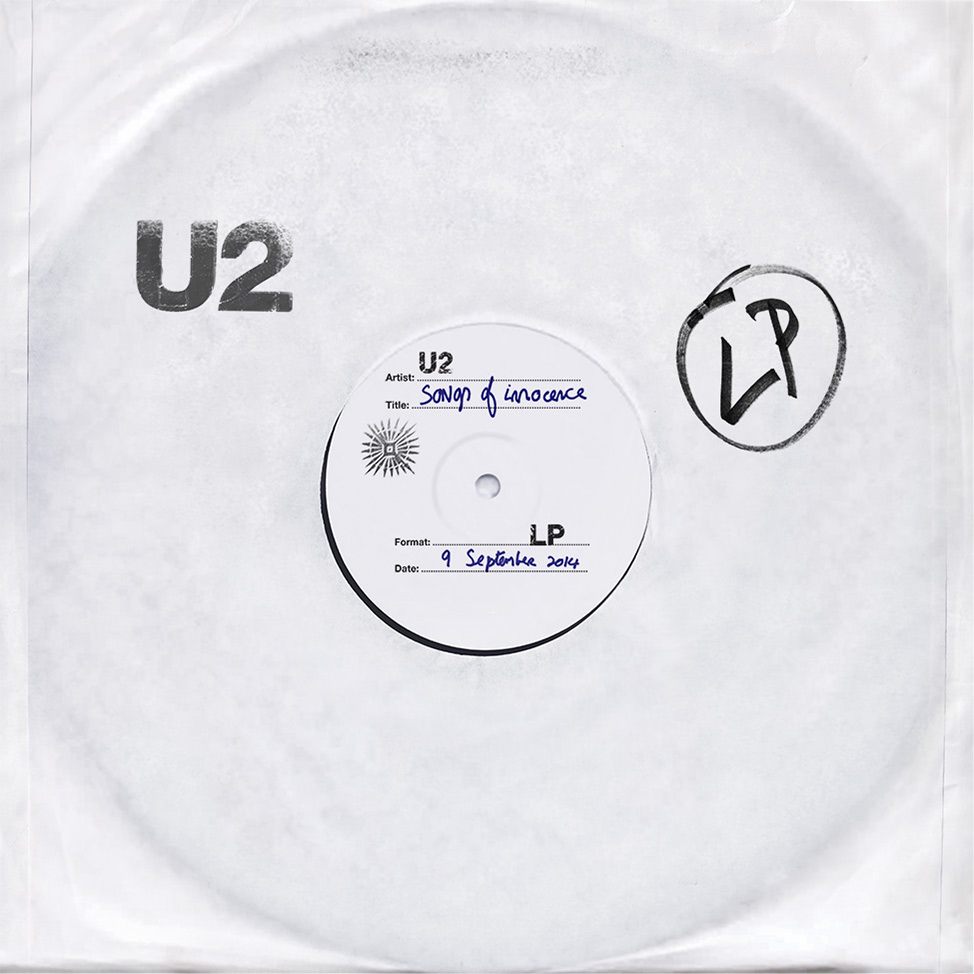 "The Miracle (of Joey Ramone)," they helped announce that their new album, Songs of Innocence, has been gifted to over half a billion iTunes Music Store customers throughout the world (119 countries to be exact) and U2.com subscribers.
Songs of Innocence will be available exclusively through iTunes until October 13, the official release date of the album. A deluxe package with four bonus tracks will be available at that time as well.
"From the very beginning U2 have always wanted our music to reach as many people as possible, the clue is in our name I suppose—so today is kind of mind-blowing to us. The most personal album we've written could be shared with half a billion people… by hitting send. If only songwriting was that easy," said U2 lead singer Bono in a prepared statement. "It's exciting and humbling to think that people who don't know U2 or listen to rock music for that matter might check us out. Working with Apple is always a blast. They only want to do things that haven't been done before—that's a thrill to be part of."
"U2 has been an important part of Apple's history in music and we're thrilled to make 'Songs of Innocence' the largest album release ever," added Eddy Cue, Apple's Senior Vice President of Internet Software and Services. "We get to share our love of music today by gifting this great new album to over half a billion iTunes customers around the world."
Not an iTunes customer yet? Don't fear. If you sign up for an account ahead of the aforementioned album release date, you will still receive it for free.
U2's label, Universal Music, describes Songs of Innocence as the band's "most personal work to date, charting the band's earliest influences from 70s rock and punk rock to early 80s electronica and ambient music and giving insight into how and why the band came together. The album deals with themes of home and family, relationships and discovery." You can take their word for it, or you can flip open iTunes and form your own opinion.
As for Riffyou.com? Colour us believers.
While this move is without doubt one of genius, this curious mind would love to know more about the behind the scenes business that led to this partnership becoming a reality. One has to believe that U2 didn't just hand the album over to Apple without an impressive monetary commitment. Without question, this has to be the greatest album release concept of all-time.
Either way, U2 has once again changed the game. Awesome!
-Adam Grant
Songs Of Innocence Tracklisting:
1. The Miracle (of Joey Ramone)
2. Every Breaking Wave
3. California (There Is No End To Love)
4. Song For Someone
5. Iris (Hold Me Close)
6. Volcano
7. Raised By Wolves
8. Cedarwood Road
9. Sleep Like A Baby Tonight
10. This Is Where You Can Reach Me Now
11. The Troubles
Please be sure to follow us on Twitter @riffyou and at Facebook.com/riffyou.