A Brief History of: Nine Inch Nails

Trent Reznor is an American musician and composer, better known as the frontman and sole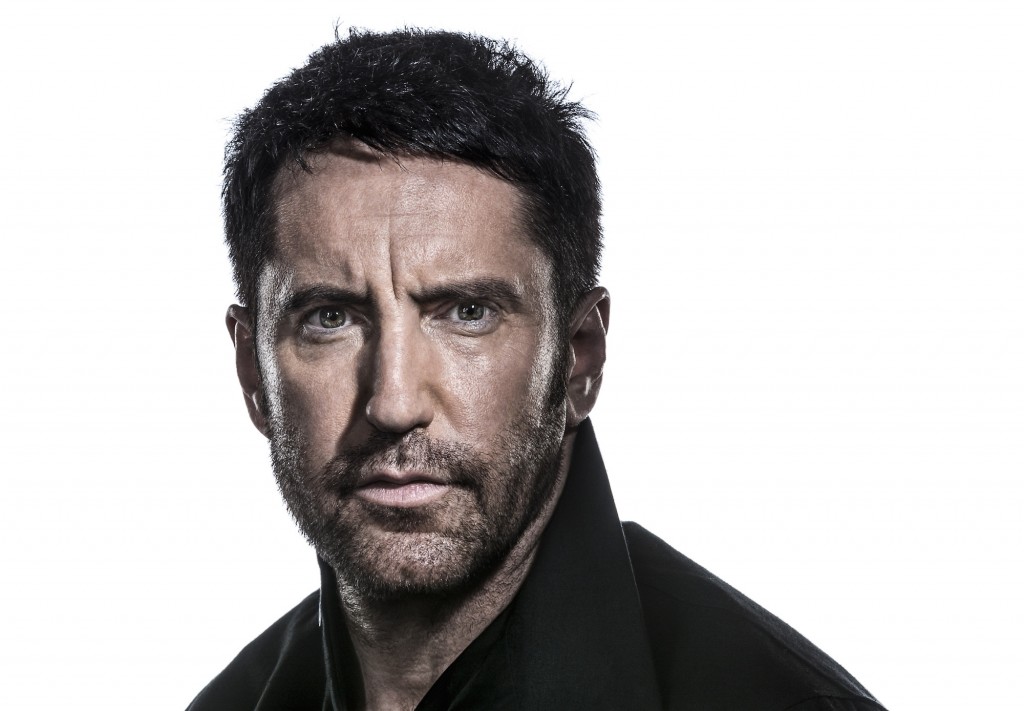 constant member of industrial rock titans Nine Inch Nails. Born in May 1965 in Mercer, Pennsylvania, Reznor became musical from an early age, starting with learning to play the piano at age 5. Following his parents' divorce, he lived with his maternal grandparents, who nurtured his passion and talent; in a 1995 interview, his grandfather Bill Clark is quoted as saying: "Music was his life, from the time he was a wee boy. He was so gifted."
Additionally, Rita Beglin, his piano tutor, paid him what can only be described as a huge compliment: "He always reminded me of Harry Connick Jr. when he played."
His love for music continued to develop when he moved up to high school, where he learned to play both the tenor saxophone and the tuba, eventually joining both the schools' Jazz band and marching band.
After picking the name Nine Inch Nails for its alliterative qualities rather than any specific meaning, Reznor released the first album under the moniker, the optimistically titled Pretty Hate Machine (1989), following a lengthy demo process. He struggled to find a band that he believed could articulate his songs properly, so taking a cue from Prince, he wrote, arranged and performed Pretty Hate Machine in its entirety by himself. The album was released to huge critical and commercial success, and as a result, his label TVT Records put him under significant pressure to produce a follow up. Reznor and his producer, Flood, were forced to record in secret. The result was the 1992 EP Broken, which won two Grammy awards. Interestingly, Reznor chose to record Broken at 10050 Cielo Drive, Los Angeles; the site of the infamous Tate murders. He would later choose the same location for the recording of Nine Inch Nails' second full length, The Downward Spiral.
When asked in a 1995 interview with Rolling Stone about his motivation, Reznor replied:
"I don't know why I want to do these things, other than my desire to escape from Small Town, U.S.A., to dismiss the boundaries, to explore. It isn't a bad place where I grew up, but there was nothing going on but the cornfields. My life experience came from watching movies, watching TV and reading books and looking at magazines. And when your fucking culture comes from watching TV every day, you're bombarded with images of things that seem cool, places that seem interesting, people who have jobs and careers and opportunities. None of that happened where I was. You're almost taught to realize it's not for you."
The Downward Spiral was released in 1994, and is Nine Inch Nails' most commercially successful album to date. A concept album, it featured a coherent narrative; it told the story of an unnamed protagonists' descent into suicidal d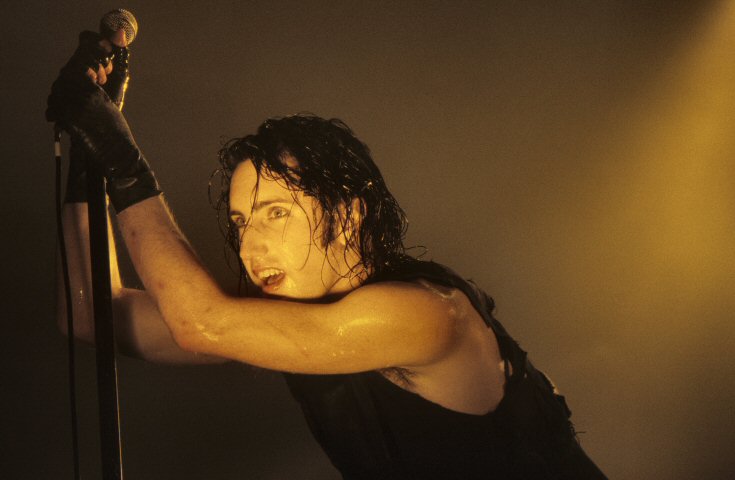 epression, ending with the track, "Hurt."
First release via the band's new label, Interscope, The Downward Spiral was heavily influenced by the epic rock albums of the 1970s, such as David Bowie's Low and Pink Floyd's The Wall; Reznor wanted to place an emphasis on the use of space within a song, building arrangements around these spaces rather than synthesisers or guitar parts. He created a coherent, atmospheric work that again won both critical acclaim and commercial success.
During this time, and for the following several years, Reznor battled with drugs and alcohol use as a by-product of severe depression. He used the band's live shows as catharsis, and Nine Inch Nails gained a reputation for being a chaotic and occasionally violent live act; stories surfaced of band members getting injured on stage and fighting one another. The most notable of these shows was at Woodstock in 1994, the year The Downward Spiral was released. Following the set, Reznor described events to MTV:
"It turned into a mud wrestling thing that escalated into a full-scale mud riot… I accidentally tripped and pushed Danny [Lohner's] face into the mud. He retaliated by body-slamming me."
As a result of Reznor's struggles with depression, a gap of five years followed before the release of The Fragile in 1999. A further six years passed, during which time Reznor successfully recovered from his drug and alcohol addictions, before With Teeth was released in 2005. His new found health sparked a more prolific work rate, and Year Zero followed just two years later. A return to the concept album format, the Year Zero that gave the album its title is actually 2022, which is a distinctly Orwellian alternate reality where the government has seized control of the country. The government is represented as a Christian fundamentalist theocracy, something that perhaps Reznor saw in the US at the time; the track "Capital G" was a rather explicit critique of the Bush administration.
"Well I used to stand for something, now I'm on my hands and knees, trading in my God for this one, and he signs his name with a capital G." (Capital G, from Year Zero, 2007.)
Quietly releasing the entirely instrumental Ghosts in early 2008, Reznor upset his label (and delighted fans) yet again four months later with his seventh studio album, The Slip. He released it entirely for free via Nine Inch Nails' website, with no promotion or announcement, merely making it available alongside a message that read simply: "This one's on me."
Following the release of The Slip, and its accompanying tour cycle, Nine Inch Nails again took to the road, for the 'Wave Goodbye' world tour, billing it as the final outing for the band at the time. They indeed went on hiatus in 2009, which lasted until around 2012. This allowed Reznor to pursue other projects, including composing the score to the 2010 film The Social Network with Atticus Ross. This won an Academy Award and Golden Globe, and since the pair have again collaborated on another film soundtrack, this time for The Girl with the Dragon Tattoo. Harking back to his earlier work on the score for seminal 1997 video game Quake, he composed the music for Call of Duty: Black Ops 2 and started a side project with his new wife, How to Destroy Angels, releasing Welcome Oblivion to critical acclaim in 2013.
Just prior to releasing Welcome Oblivion, Reznor began to tour with Nine Inch Nails again. He eventually returned to the studio to release Hesitation Marks in 2014, featuring, amongst others,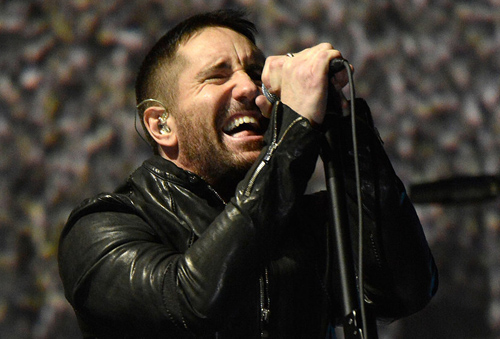 Lindsay Buckingham of Fleetwood Mac fame (who played guitar on album opener "Copy Of A") and The Who's touring bassist Pino Palladino.
As I became aware of Nine Inch Nails, sometime in my early teens, it gradually emerged that they were at the centre of the music that I was discovering, and this continues to be the case to this day. Having worked with a multitude of musicians that I love, including Lindsay Buckingham, (one of my favourite guitarists), David Bowie, Adam Ant (covering Ant's "Physical (You're So)" on the Broken EP), Gary Numan, Dave Grohl (who contributed drum tracks to With Teeth) to name but a handful; Nine Inch Nails represent, for me, the nexus of music.
Speaking personally, Trent Reznor has been a source of great inspiration to me since I first discovered him and the band. He has always forged his own path and has overcome struggles with depression, drugs and alcoholism and emerged, and continued to evolve and to create. It's this creativity, too, that I greatly admire. Completely uncompromising, Nine Inch Nails has always been his vision, and from the music itself, through to album sleeves and light shows on tours, Trent Reznor represents to me something more than a musician; he is an artist, and a visionary.
-Chris Hughes
Please be sure to follow us on Twitter @riffyou and at Facebook.com/riffyou.