CMW Artist Profile: Folk-Rockers, The River and The Road

Throughout Canadian Music Week, Riffyou.com will be introducing you to some of this year's amazing lineup. Today, here's a look at folk rock collective, The River and The Road. Check out the band's CMW dates at the bottom of the interview.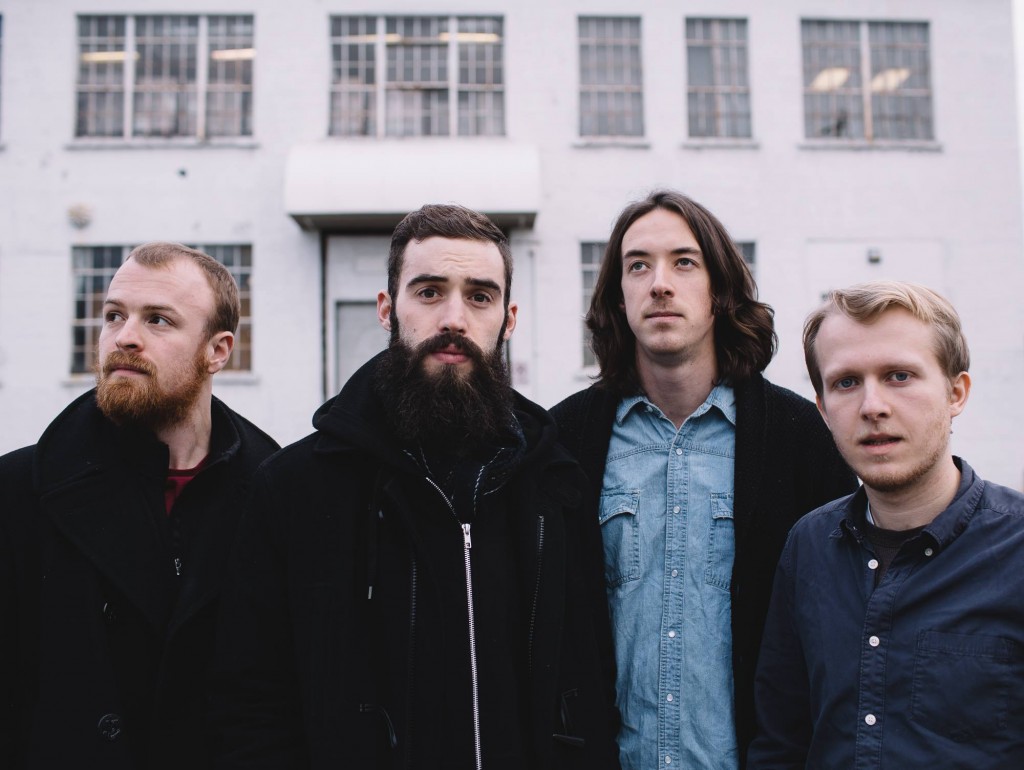 Band Name: The River and The Road
Band Members: Keenan Lawlor (vocals, guitar, banjo), Andrew Phelan (vocals, guitar), John Hayes (bass), and Cole George (drums).
Years Active: 3.5
City of Origin: Vancouver, BC.
Latest Release: Headlights (LP) is out May 12.
Who are you and what do you do?
"Four guys from all over the place, that met in Vancouver and decided to make music together. Still getting along and doing it three years later."
In 20 words or less, how would you describe your band?
"Honest, thoughtful, and dedicated. We're seeing where our music takes us, and enjoying the journey."
Why should people care about your band?
"You can't make people care, but you can be sincere and serious about what you're putting out there — on stage, and on the record. We show up, do what we do, and just hope there are people that will connect with what we're doing. We don't take the opportunities to play our music for people for granted."
If someone comes to your show at CMW, what could they expect to see?
"Peaks and valleys. We're not a folk duo, nor are we going to try and melt faces for our whole set. We approach the music from different angles, and want to take people on a bit of a ride at a show."
How vital is CMW to a band in your position?
"It's hard to keep up with all the new music happening right now, so throwing a ton of bands into one place for a week is a great way to get amongst it. Canada is so fucking big that being able to wander around Queen St. for a few nights and see a wide cross-section of the 'scene' is pretty invaluable."
What do you hope to achieve at CMW?
"We've got a new record, one we're really proud of, and we hope that it will help us catch the attention of some new people."
Lots of CMW shows will be attended by music industry professionals – how does knowing that impact the way you approach these performances?
"We try to make fans every time we step onto stage. Getting people in the room excited about what we're doing is the approach no matter what, and if they happen to work in the business, then that's the only way a working relationship can progress, anyway."
How much sleep do you anticipate having during CMW?
"Somewhere between 'not enough' and 'a health compromisingly inadequate amount."
During your stay, where will you and your band be sleeping, showering, or taking groupies?
"We have really great friends in Toronto, and there are a few couches spread out around the city with our names on them."
At CMW we will mostly consume…
"We plan to subsist on a steady intake of street meat, Steamwhistle, and dumplings."
CMW for us will be a failure if…
"We get kicked out of another Jays game."
CMW for us will be a success if…
"Heaps of people come to the Horseshoe on Saturday night (May 9) and have a good time with us."

Please be sure to follow us on Twitter @riffyou and at Facebook.com/riffyou.