Q&A: The GOASTT Go Beyond Famous Family Ties

Sean Lennon has for years dealt with comparisons to his father, John Lennon. While he looks and sou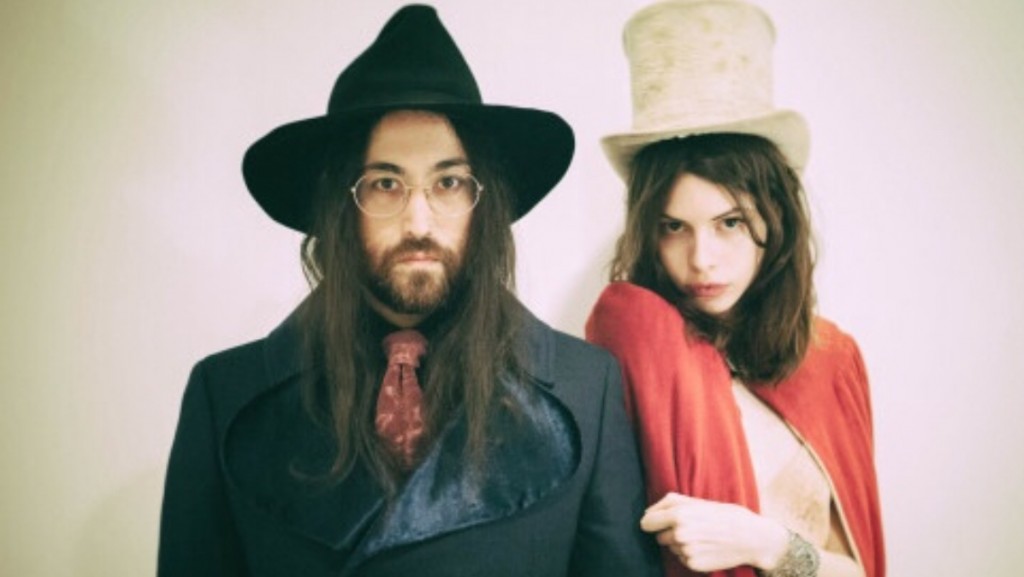 nds musically similar, it's taken a long time for Sean to find a project that shouldn't have to succeed based solely on the fact that it came from an offspring of one of The Beatles. This is The GOASTT (short for The Ghost of a Saber Tooth Tiger.)
Together with his model/musician partner-in-crime in life and song, Charlotte Kemp Muhl, the visionaries of The GOASTT have given each other their hearts, as well as a musical venture that brings with it a broad, experimental sound that doesn't at all feel alienating. If anything, the duo create pop music for the weirdos – those who don't like to reside inside the lines of safe three-minute pop fiascos. Just listen to the band's latest album, Midnight Sun, and you'll know what we are talking about.
Recently, Riffyou.com caught up with Kemp Muhl ahead of The GOASTT's Canadian Music Week appearance (May 8 at The Horseshoe Tavern) to discuss the band's accessible weirdness, how their love and music mix, plus Sean being able to thrive outside of his family's vast history.
RY: Firstly, congratulations on Midnight Sun! It's a pleasure to listen to. When thinking back to the period in which you made it, what immediately comes to mind?
Charlotte: "We made it in a time of innocence. We were like children in a sandbox playing with calliopes and synths and percussion and guitar pedals. Since then it's been a lot of sobering hard work to rehearse and tour and run the administrative aspects of the label we started."
RY: To me the album feels very accessible, even though it's wildly experimental. How much thought do you and Sean put into how your work will be perceived by audiences?
Charlotte: "Ha, it's funny you think it's wildly experimental, because these songs were our attempt to be pop. Being weird comes naturally to us, but being pop was an interesting challenge. We didn't want to alienate people with too much dissonance or tangential sections or rococo kookiness, but we still wanted it to be engaging and epic."
RY: With most bands, you can usually say, 'oh, this reminds me of…' But in this case, I couldn't pinpoint a band – apart from The Beatles – that you sonically compare to. Would you consider this a compliment, an insult, or a question coming from someone who should broaden his musical tastes?
Charlotte: "Well, we definitely had many aesthetic influences for that particular record (Beastie Boys, Syd Barret, Serge Gainsbourg, July…) But we always strive to write original melodies and words that people haven't heard before, because we are personally sick of hearing the same cliche's served up over and over again in modern music."
RY: Sonically, you certainly don't limit yourselves. How much of this is an organic thing, versus the desire to see how much you can get away with, without the music sounding confused, or too layered?
Charlotte: "We go into a voodoo trance, haha. It's like two hyper kids who keep having ideas to try this or that, layer a bunch of random things, add chords, add harmonies, write a bridge, run the drums through the Leslie… We are limited by whatever instruments we have laying around and our ability to play them- but that's it. We will stay up until the crack of dawn bouncing around ideas and bickering and laughing and recording."
RY: Your voice and Sean's complement each other amazingly well. What do you remember about the first time you sang together?
Charlotte: "We we wrote World Was Made For Men, our first song, 8 years ago. We weren't serious about having a band then but it quickly became clear we wanted to be writing partners when we discovered a mutual passion for chords and words."
RY: You and Sean have been together romantically for quite some time now. How does the deeper understanding of one another through a relationship like that assist in the creation of the music that you make?
Charlotte: "It makes the stakes higher, certainly. It is not easy to collaborate so intensively with your lover for so many years. Not many couples have survived being in rock bands! But we almost feel like twins separated at birth who want to do everything together- direct films, compose music, paint, write books, tour, run a record label and build a home together."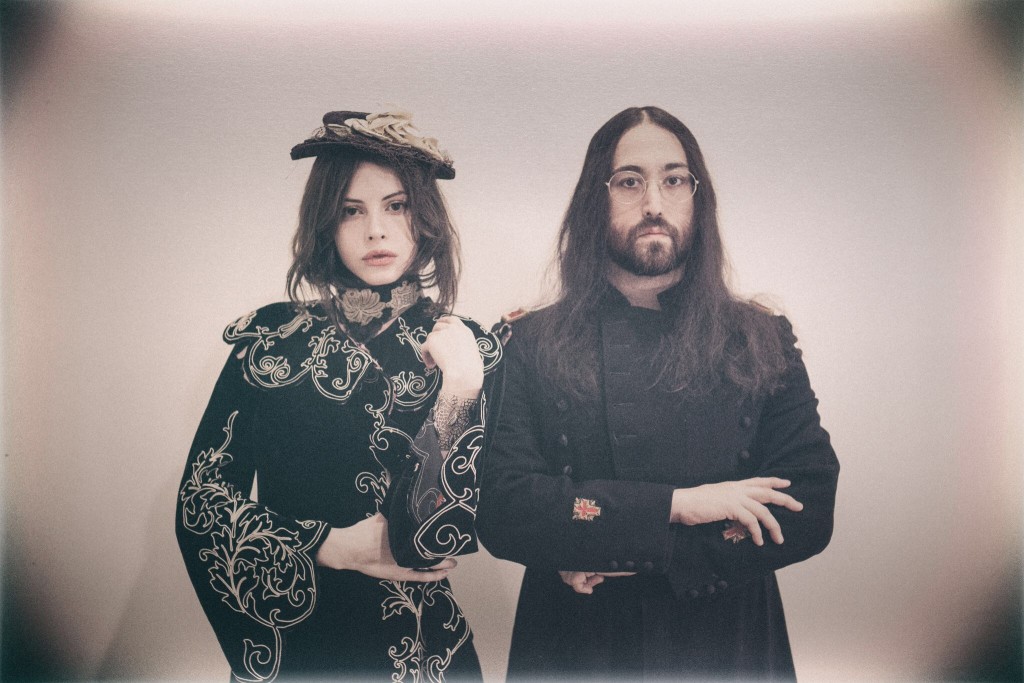 RY: You both come from very different backgrounds – Sean came from peace and love and you came from a military family. Yet, you have managed to find a lot of common ground. What has made you and Sean ideal partners in life and music?
Charlotte: "We actually have uncannily similar ideas about politics and art. We are both attracted to the sciences, history, Libertarianism/anarchy, Victorian fashion and 60's rock."
RY: How important has it been for the band to be viewed/judged on its own merit, versus the fact that a Lennon is one of its creative forces?
Charlotte: "We love The Beatles as much as any other band out there, but it's unfortunate people can't look at Sean without that lens, it's been far more of a burden than a boon for his own creative psyche. At the end of the day we are just an indie band schlepping our own gear and playing small clubs and writing weird music and releasing it on our own label that is run from our kitchen/basement."
RY: Sean's stated in at least one previous interview that making music brings him closer to his father. How often does the subject of John's music coming up when GOASTT is working on its own?
Charlotte: "That is the reason why Sean started playing music so young, yes, but now we think far more about Floyd or King Crimson than we think about his father in the studio."
-Adam Grant 
Please be sure to follow us on Twitter @riffyou and at Facebook.com/riffyou.