CMW Artist Profile: Roots Americana act, Ben Kunder

Throughout Canadian Music Week, Riffyou.com will be introducing you to some of this year's amazing lineup. Today, here's a look at Americana roots act, Ben Kunder. Check out the band's CMW dates at the bottom of the interview.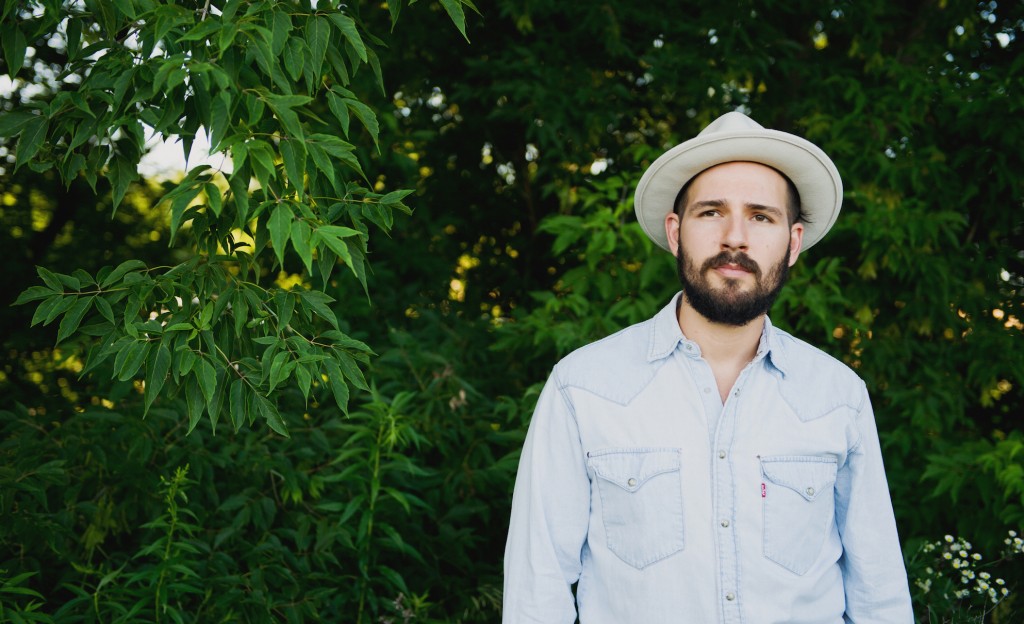 Band Name: Ben Kunder
Band Members: Ben Kunder (vocals, guitar), Anna Ruddick (bass) Sean Pinchin (guitar), and Aaron Goldstein (pedal steel), Ben Birchard (drums).
Years Active: 8
City of Origin: Toronto, ON.
Latest Release: Golden, to be released on May 26.
Who are you and what do you do?
"I'm Ben Kunder and I'm a singer songwriter. I also am an actor and a carpenter. I collect records and rocks. I love life and nature and making friends and strengthening old relationships."
In 20 words or less, how would you describe your band?
"Powerful Roots Americana music with heart."
Why should people care about your band?
"I don't know why people should care, really. I can only make music and hope that people connect, maybe on a deeper level and have an honest experience. I put a lot of energy into writing and creating tasty tone and parts, and the band is filled with really special musicians."
If someone comes to your show at CMW, what could they expect to see?
"High energy and a lot of tone. Our live show is like listening to the record. Tight, and we hope memorable. We have a lot of fun playing these songs."
How vital is CMW to a band in your position?
"It's nice to be recognized as a member of this music community and to be given the opportunity to play. It's another channel for a new listener to find us, in addition, my new album, Golden, is released at the end of the month so it's another opportunity to showcase and promote my new record."
What do you hope to achieve at CMW?
"I hope I can play a great show and promote my new record. As well, I'd love to see some great shows!"
Lots of CMW shows will be attended by music industry professionals – how does knowing that impact the way you approach these performances?
"I approach and treat every show with the same level of importance. You never know who will be at any show at anytime and I don't take any opportunity to play for granted. I think with my experience in theatre as an actor, I treat most shows as a performance and try and stay true to my music and respect it as well as the audience and venue."
How much sleep do you anticipate having during CMW?
"Not very much."
During your stay, where will you and your band be sleeping, showering, or taking groupies?
"I'll happily be sleeping in bed at home. I'm from Toronto and am happy to be able to walk home and fall into bed."
At CMW we will mostly consume…
"Bourbon. I like to start a show with a bourbon shot and a bourbon chaser. And I'm sure we'll consume a lot of tasty licks… lots of tasty guitar licks all day and night."
CMW for us will be a failure if…
"Someone in the band gets food poisoning and can't play the show. I don't know. I try not to have any regrets – I don't foresee failure."
CMW for us will be a success if…
"It already is."

Please be sure to follow us on Twitter @riffyou and at Facebook.com/riffyou.