Alanis Morissette Headed to Canadian Music Hall of Fame

At the 2015 JUNO Awards in Hamilton, Ontario, Alanis Morissette will be inducted into the Canadian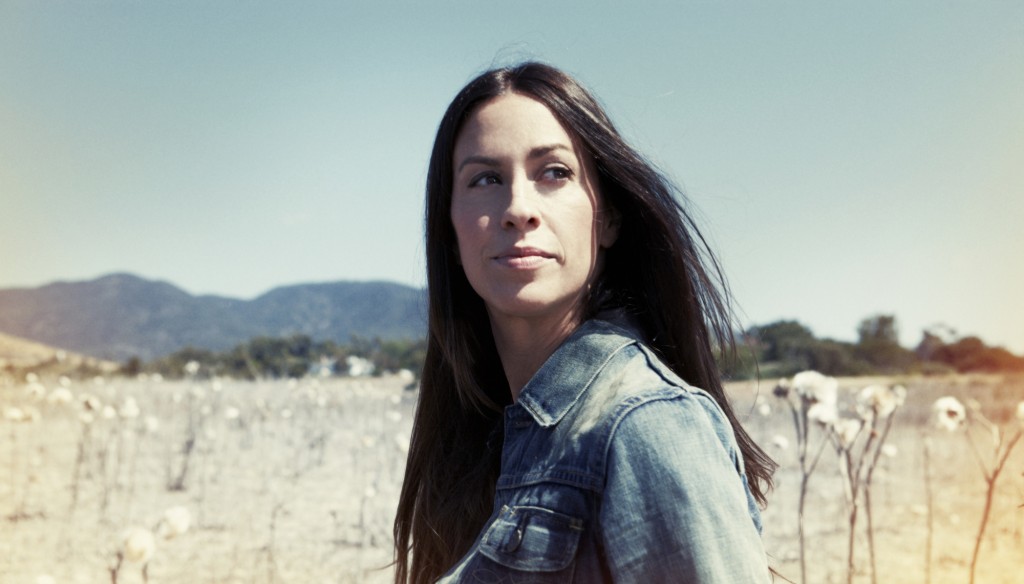 Music Hall of Fame. After starting out as a fresh-faced, yet generic pop star as a teenager , Morissette reinvented herself as an edgy rocker with the blistering 1995 album, Jagged Little Pill.
That album in particular went on to sell an astounding 30 million copies worldwide, thanks to mega-singles like "Ironic," "You Oughta Know," and "Hand in My Pocket." Jagged Little Pill would eventually land Morissette five JUNO Awards, four Grammys, as well as international appeal and acclaim.
In all, Morissette – who has released eight albums (two under the name Alanis) – has sold 60 million albums worldwide and taken home over 25 music awards along the way.
"It is an honour to be honoured by my home country that I adore so much," said Alanis Morissette in a press release.
"Alanis forged a new path for women in music when she released Jagged Little Pill in 1995 and became one of the most influential singer-songwriter-musicians in contemporary music," said Allan Reid, President & CEO, CARAS/The JUNO Awards. "Her induction to the Canadian Music Hall of Fame is more than deserving. We are incredibly proud to be honouring her long history of accomplishments and celebrating her one of a kind voice at the 2015 JUNO Awards."
-Adam Grant
Please be sure to follow us on Twitter @riffyou and at Facebook.com/riffyou.