Alexisonfire is NOT "Officially Back," Says the Band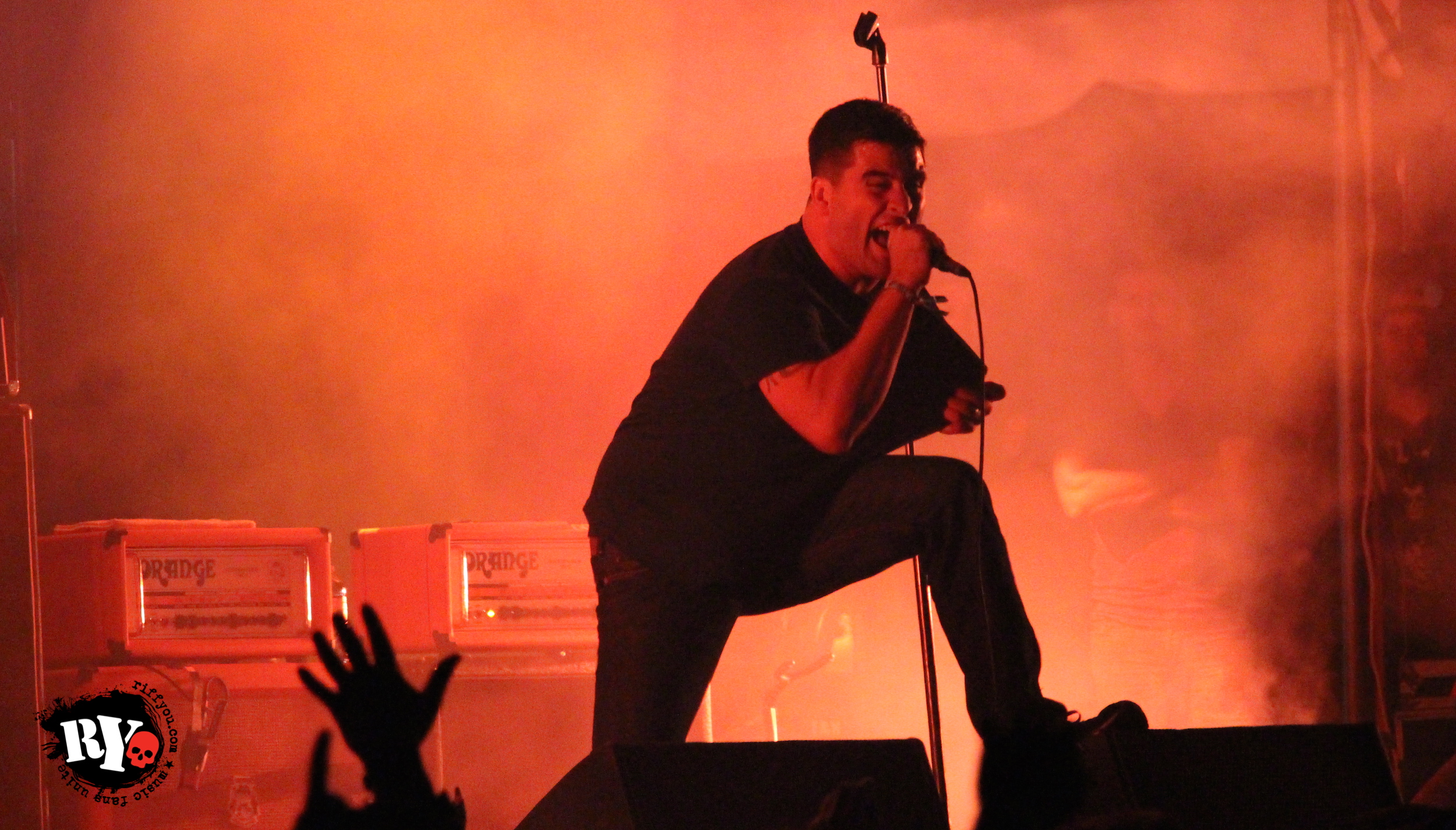 On Saturday night at Riot Fest Toronto, Alexisonfire took the stage for the final show of its run of festival reunion shows. Then the bomb dropped during the set, as guitarist Wade MacNeil proclaimed: "Thank you for believing in this band when we couldn't even believe in this band. Thank you for sticking with us. We promise to never leave you again. No more sentimental shit. Alexisonfire is officially back."
Of course, fans, media and everyone in-between assumed this meant Alexisonfire was once again a functioning band with plans in place. It's hard to fault these people, as MacNeil's words seemed straightforward enough.
But, as it turns out, MacNeil's stage banter wasn't accurate.
In a statement posted on the official Alexisonfire Facebook page today, the band has clarified MacNeil's comments. It's noted that "there are no immediate plans" for Alexisonfire and that people may have been "reading more" into MacNeil's comments than they should have.
Here's the full statement:
"It was an unforgettable summer. All of us are extremely grateful to have such loyal and dedicated fans who were willing to stick with us. That being said, we feel the need to clarify something.
"'Alexisonfire is officially back' may well be true, but it seems some may be reading more into this than they should. The truth is, nothing has really changed. We all have our own careers and families which require our attention and as far as Alexisonfire is concerned, there are no immediate plans.
What 'Alexisonfire is back' does mean is that the 5 of us are back in each other's lives and are as good friends now as we've ever been. If we're lucky, we'll see you out there again. Thank you for sharing in the moment with us."
Here's video footage of MacNeil's Riot Fest comments:
Please be sure to follow us on Twitter @riffyou and at Facebook.com/riffyou.