Amnesia Rockfest Reveals its Amazing Schedule!

Okay, so it is no secret that the lineup for this year's Amnesia Rockfest (June 20-21) in Montebello, QC, is absolutely stacked and troubling to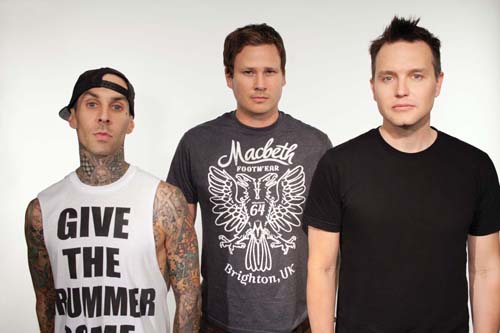 those who have a tough time choosing one favourite band over another. Well, the festival has just released its schedule and the task of picking and choosing where to go hasn't gotten easier.
On the first day, the main stage (Loto-Quebec) hops into action at noon with Streetlight Manifesto, followed by New Found Glory, The Gaslight Anthem, and A Day to Remember. Now, these acts are nothing to scoff at, but they are soon followed by the day's big boys: NOFX, Five Finger Death Punch, Megadeth, Weezer, and headliner Blink-182.
Elsewhere, the Jagermeister stage will host the odd back-to-back combo of Cannibal Corpse and Taking Back Sunday, before ending off the night with Mastodon. The Budweiser stage closes off with Punk Rock Karaoke, while Suicide Tendencies headline the Tony Sly Stage, and Black Flag close off the Mitch Lucker Stage.
The second day is equally as impressive, as the Loto-Quebec stage doesn't have a single weak spot. How can it when Anti-Flag is the first band on? No less, following them is Me First and the Gimme Gimmes, The Used, Lagwagon, Cypress Hill, Primus, Billy Talent, Alice in Chains, and headliner Mötley Crüe.
Cradle of Filth and Joan Jett and The Blackhearts are an interesting back-to-back pairing on the Jagermeister stage, before Danzig with Doyle finishes it off. Elsewhere, a No Use for a Name tribute will headline the Budweiser Stage, while Dead Kennedys will be the last band standing on the Mitch Lucker stage.
Click here to access the full schedule.
Riffyou.com recently interviewed festival Founder Alex Martel to discuss what it takes to bring a festival like this together.
-Adam Grant
Please be sure to follow us on Twitter @riffyou and at Facebook.com/riffyou.