Andrew W.K. to Party Hard on Canadian Tour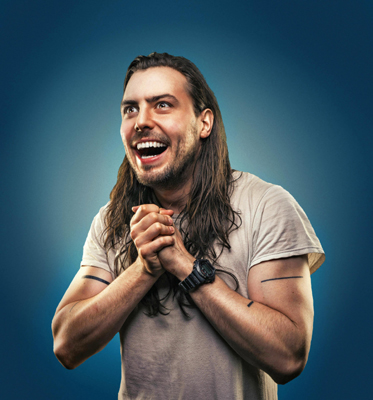 Party machine, motivational speaker, and all-white-wearing rocker, Andrew W.K., will return to Canada in March for a run of Canadian dates. The action begins on March 25 at Toronto's Hard Luck Bar.
Perhaps best known for his 2001 rock anthem, "Party Hard" and the bloodied-face Get Wet album cover, W.K. will take to the road as a one man audio army of sorts. As with last year's Party Messiah Tour, these shows won't feature a full band, instead it'll be W.K. with only his "high powered keyboard, pounding drum machine; and mega microphone."
Of the tour, W.K. says: "I'm truly excited and terrified of what will happen at these shows. We selected very special and very tight venues – places we might not normally play because this tour is designed for maximum chaos and to put us in the closest proximity to the party abyss!"
In addition to this tour, W.K. has plans to release a new book, The Party Bible, through Simon & Schuster. A release date hasn't been confirmed.
"Picking up where the Book of Revelation ends, The Party Bible will provide insight into mankind's purpose on earth and the inspiration to celebrate all of existence," reads a press release describing the project. "Readers will come to fathom the complete spectrum of feeling in every moment, embrace the taboo and the transcendent, and experience ecstatic pleasure in an explosion of nonstop party power. The Party Bible will be the partying manifesto for generations to come."
The tour dates are as follows:
03/25 Toronto, ON – The Hard Luck Bar
03/26 Montreal, QC – Foufounes Electriques
03/27 Ottawa, ON – Mavericks
03/28 Halifax, NS – The Marquee Club
03/29 St. John's, NL – CLB Armouries
Please be sure to follow us on Twitter @riffyou and at Facebook.com/riffyou.