Arts & Crafts Release EP Inspired by News Events

Toronto independent music label Arts & Crafts and daily newspaper, The Globe and Mail, have joined forces to release six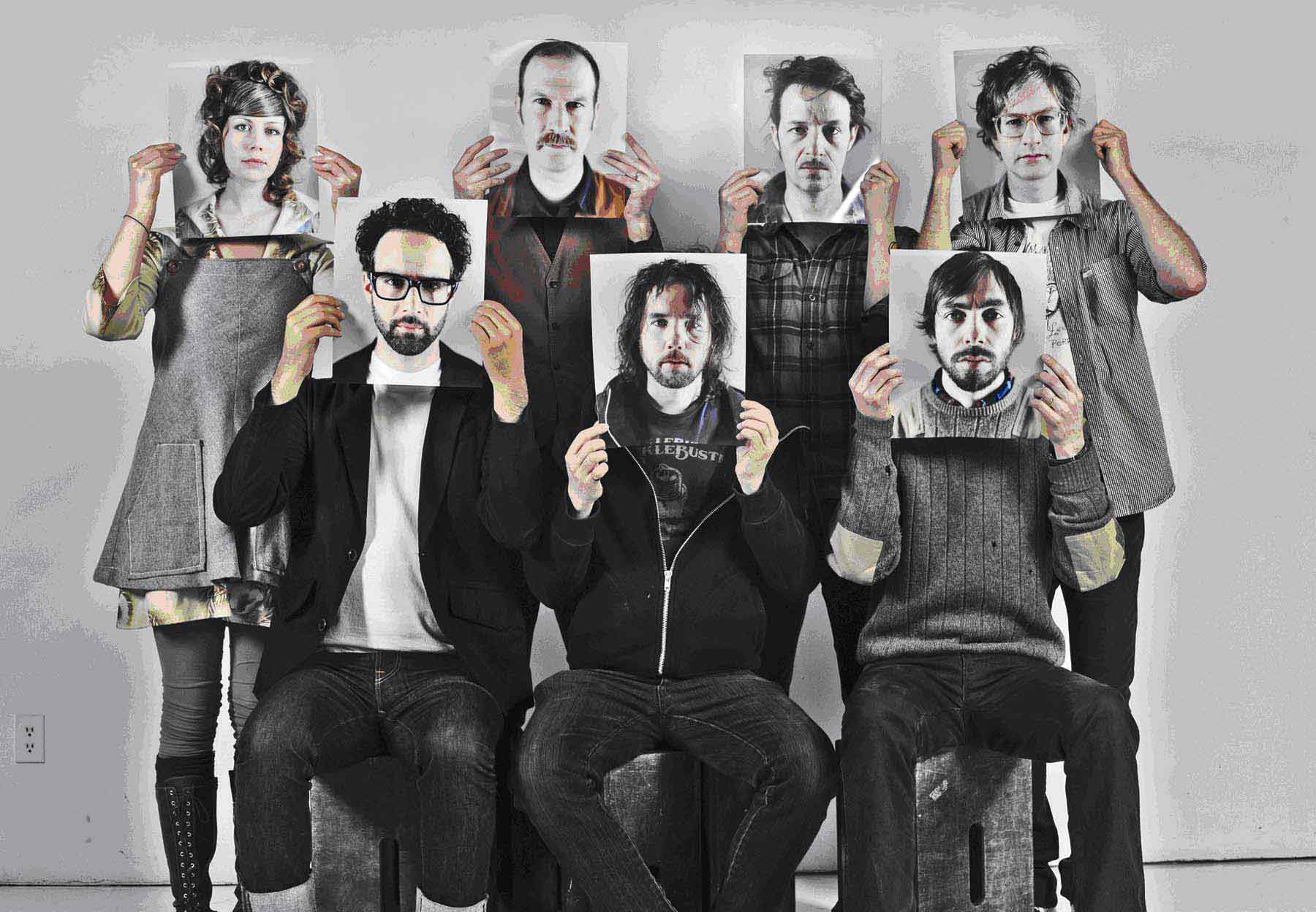 original songs that were inspired by significant news events of 2014.
Titled Broadsheet Music: A Year in Review, the six-song collection features original songs by the likes of Broken Social Scene, Fucked Up, Reuben and The Dark, plus many others.
In addition to music, this project is also supported by video, photographic and editorial elements online at Globeandmail.com, as well as in print through the publication. The album itself can be downloaded for free, for a limited time, through Arts & Crafts.
Broken Social Scene's contribution ("Golden Facelift") is the band's first new recorded piece of music since 2010, while Fucked Up's inclusion ("Voce Rubata") is a 17-minute, six-act Italian opera that features soprano Karine Boucher and tenor Owen McCausland of the COC.
"We are honoured to partner with The Globe on this ambitious and creative idea," said Jonathan Shedletzky of Arts & Crafts. "The project provided the opportunity for a diverse collection of our artists to collaborate on the creation of meaningful and challenging pieces."
Here's a break down of the tracks and the news topics in which they were inspired by:
Reclamation and human accountability – "Golden Facelift" – Broken Social Scene
Missing aboriginal women in Western Canada – "Red River" – Reuben And The Dark
Sexual violence and a culture of silence – "The Next One" – Tamara Williamson and Absolutely Free
The misleading illusions of liberty and the voice – "Voce Rubata" – Fucked Up
Exploring the divisive battle in the Mid-East – "Jerusalem" – Jason Collett and Zeus
Ode to one of our era's most affective comedians (Robin Williams) – "No Doubt Or Fire" – Brendan Canning
-Adam Grant
Please be sure to follow us on Twitter @riffyou and at Facebook.com/riffyou.