Stream the Bad Religion "Christmas Songs" Album for Free!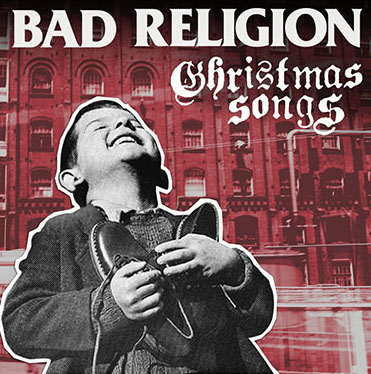 Santa Claus just began to tremble and that's not because it's extra cold in the North Pole: it's because seminal punk act Bad Religion has released its very own Christmas album. Titled Christmas Songs, this nine-track pack of holiday goodness is also streaming (in its entirety!) on YouTube. This will no doubt appease those who can't wait until December to pull the album out of their stocking.
In classic Bad Religion fashion, the group will donate 20% of this album's proceeds to SNAP (Survivors Network of those Abused by Priests).
In addition to a militant-sounding rendition of "Little Drummer Boy," other selections include "O Come All Ye Faithful," "White Christmas," and "What Child is This?"
So Bad Religion, why release a Christmas album?
"Though I've never been religious in the slightest, religious songs have always been extremely poignant to me," explains Brett Gurewitz, guitarist for Bad Religion. "Their heartfelt yearning for something more and greater can be very moving."
Bad Religion's label, Epitaph, further notes that the band's frontman Greg Graffin has "a personal connection with these songs," and that he first started singing in a church choir as a young boy.
Ironic, I know.