Bad Religion Releasing "30 Years Live" on Vinyl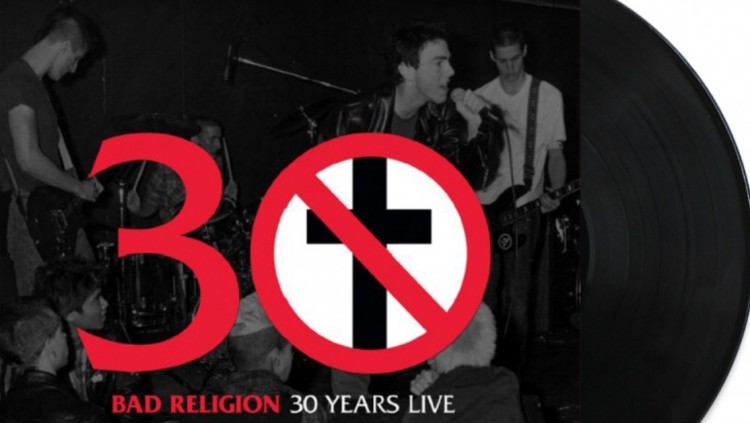 In 2010, punk icons Bad Religion released its 30 Years Live album, commemorating 30+ years of dropping the hammer.
Well, Epitaph has now confirmed that a limited vinyl edition of 30 Years Live will be available as of February 26.
As you may recall, the material on 30 Years Live came out of four sold out Bad Religion shows in 2010 that featured the group's "greatest anthems of intellectual dissent."
You can pre-order the album here.
Tracklisting:
1. "Fuck Armageddon, This is Hell"
2. "Dearly Beloved"
3. "Suffer"
4. "Man With A Mission"
5. "New Dark Ages"
6. "Germs of Perfection"
7. "Marked"
8. "A Walk"
9. "Flat Earth Society"
10. "Resist Stance"
11. "American Jesus"
12. "Social Suicide"
13. "Atheist Peace"
14. "Tomorrow"
15. "Won't Somebody"
16. "Los Angeles Is Burning"
17. "We're Only Gonna Die"