Brad Wilk Tells Us Why Rage Against the Machine isn't Reuniting

Last evening, Riffyou.com had the pleasure of speaking with drummer Brad Wilk about his excellent new band, The Last Internationale.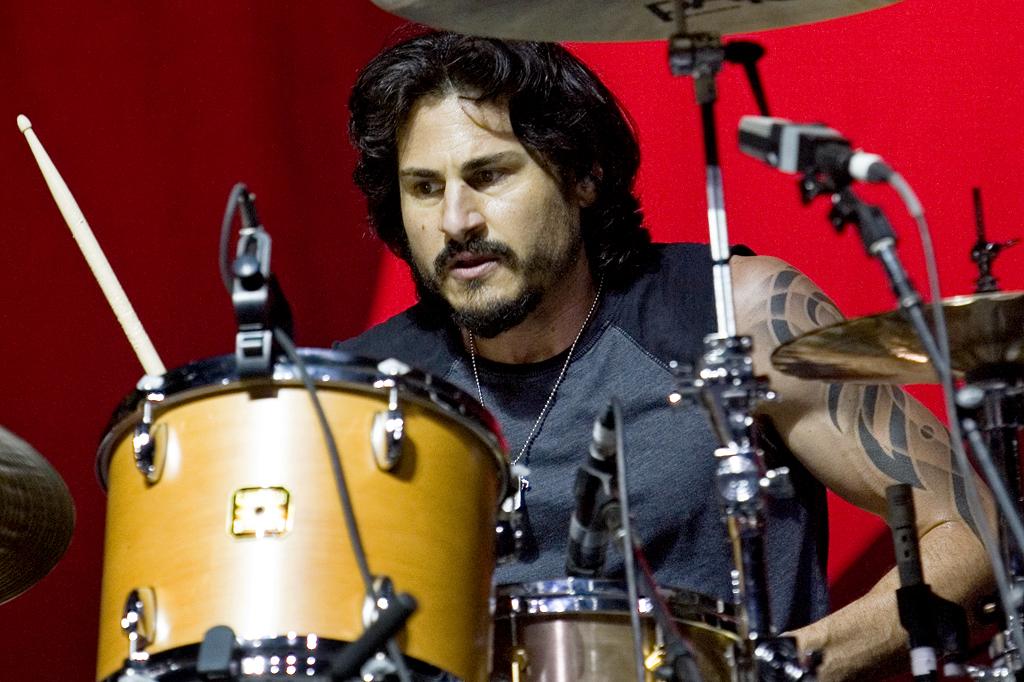 While their debut album, We Shall Reign, comes out on August 19 and the future appears bright, we had to ask Wilk about one of his previous bands, Rage Against the Machine.
While the band released their XX 20TH Anniversary Edition Deluxe Boxset in 2012, they haven't played live since July 30, 2011, nor have they committed to any future recordings. Although their last original studio album was 1999's The Battle of Los Angeles, there's continually been a thirst from fans for Rage to properly reunite.
"As much as I love Rage Against the Machine, it takes four of us to want to do it…so that's not happening, and I have to move on," explains Wilk during his interview with Riffyou.com.
"Do not get me wrong. I am so grateful for my past – for Rage Against the Machine, Audioslave, and Black Sabbath…all of it. I'm completely grateful for it. I don't want to sound like 'oh, another fan is coming to ask me why isn't Rage Against the Machine doing anything right now?'" He continues. "I'm equally as frustrated about by that – or I was – before I was in [The Last Internationale], because I was asking the same question. So, to hear other people asking me the same question, that's why it was frustrating. That didn't make me feel upset at those people. I'm completely grateful that, to this day, people are still passionate about these bands I was in."
We then had to ask the obligatory question to Wilk: 'Do you ever foresee something happening with Rage Against the Machine again? Would you like to see something happen?'
Replies Wilk: "That's a really hard question for me to answer. I really don't know. I wasn't the one who didn't want to do it, so…"
Our speculation police would assume – based on his largely enigmatic nature over the years – that "the one" Wilk is referring to is Rage frontman Zack de la Rocha. Wilk sounds game, and it's hard to imagine that guitarist Tom Morello and bassist Tim Commerford wouldn't jump at the right opportunity. Again, this is purely what Riffyou.com believes to be the case. Out of respect for his new project, we did not press Wilk for further details.
Stay tuned for our full interview with Brad Wilk, where we discuss The Last Internationale, making music with a message, as well as more regarding his time with Rage Against the Machine. Check it out on Tuesday, August 19!
-Adam Grant
Please be sure to follow us on Twitter @riffyou and at Facebook.com/riffyou.