Brody Dalle Debuts Solo Single "Meet the Foetus / Oh the Joy"

Brody Dalle of The Distillers and Spinerette fame has debuted "Meet the Foetus / Oh the Joy," the first glimpse into the artist's forthcoming solo career. The song, which is "about creating life," doesn't carry the same vigor as the punk rock tangents of her past, but broods its way through a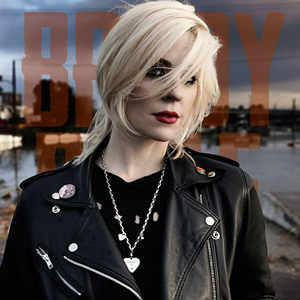 chugging bass line to an exceptionally melodic chorus. For good measure, Shirley Manson (Garbage) and Emily Kokal (Warpaint) provide backing vocals.
If you dug Hole at one time or another, chances are you'll fall mightily for what Dalle has going on here.
While an album title and release date haven't yet been disclosed, what we do know is that Dalle co-produced the project with Alain Johannes, someone whose collaborated with Arctic Monkeys, Mark Lanegan, and Dalle's hubby's (Josh Homme) band, Them Crooked Vultures.
"I've always had a hand in crafting how it's going to sound and hearing it and trying to make that happen. But it's the first time I've put my name on something for production," says Dalle, who also happened to pen all the songs and perform most of the instrumentation on them.
Click here to check out "Meet the Foetus / Oh the Joy."