Burly Calling VIII Q&A: Aitch

Leading up to Burlington, Ontario's Burly Calling VIII independent music festival, Riffyou.com will be catching up with some of this year's participants to discuss why you should be in their crowd, thoughts on the festival, as well as the ideal place to go when drunk or hungover after a show.
Today, here's our Q&A with Aitch. He will be part of  the acoustic showcase on Friday, December 5 at The Dickens (10:30pm). Click here to view the full festival schedule.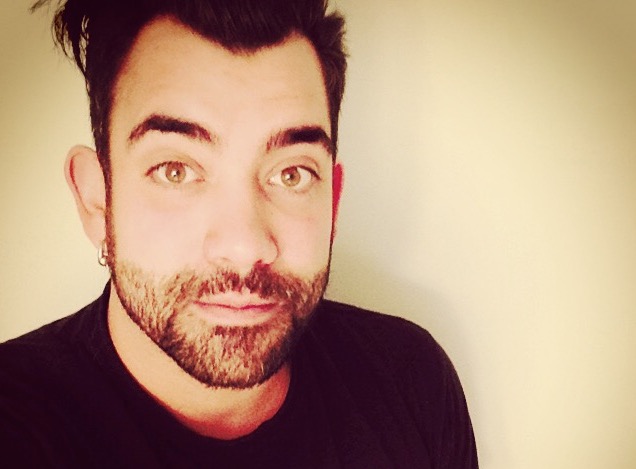 RY: Apart from your Burly Calling showcase, what else are you up to?
Aitch: "At the moment I am booked at the Rivoli in Toronto on Nov. 23rd at 10pm. I am also preparing to record my new album Nomads & Wanderers, which I should be starting to record before the end of the year."
RY: For those attending Burly Calling, tell them why they should come and see your band. State your case!
Aitch; "I'm playing the acoustic show at the Dickens on Friday, December 5. You should plan to come see my, and everyone else's acoustic set, because it's a change of pace from all of the louder shows going on during Burly Calling weekend. We all still rock hard like the other shows; we just do it solo on stage, in a more intimate way. Go get your full band fix, then run over to the Dickens and chill out with me and my acoustic!"
RY: If this is your first Burly Calling show, what do you hope happens? (If it's not, what do you remember about your first Burly Calling gig?)
Aitch: "The first time I did anything with Burly Calling, was five years ago. I accompanied Johnny Lubera (ex-Jersey) in his first set as a solo artist. The place was rammed with all the Burlington music scene notables. It was like an old school Appleby Church show, except we were of legal drinking age and didn't have to hide our beers in our backpacks!"
RY: Who do you want to see at Burly Calling this year, and why?
Aitch: "I'm stoked to see the Out Of Options reunion show! These shows usually drag people out who you haven't seen in many, many years…'the friends of punk rocks past.' And, it usually ends up being an awesome piss up! Plus this is the Thursday kick off show for Burly Calling, and it always helps set the pace for the rest of the weekend."
RY: How much sleep do you anticipate having during Burly Calling weekend?
Aitch: "Sleeping isn't an issue. You get home at 5am, sleep until 8pm, play a show, and do it all over again! I love this weekend!"
RY: What is the best venue you've played (Burlington or otherwise) and why?
Aitch: "My all time favourite place to play is The Horseshoe Tavern, because the sound guy (Brian) always makes me sound unreal! The sound of a venue is key, especially when its just you, a guitar and a microphone on stage. Plus they sell Molson stock ale, and everyone who's anyone has played on that stage. It's cool to say you've played on the same stage as The Rolling Stones and Nirvana."
RY: If drunk and/or hungover after a gig, where is your go-to spot?
Aitch: "It really depends on the city. If we're talking Burlington and Burly Calling, you're going to hit up 'The Pit' for a #1 with a poutine. Toronto, hit up Ghandi Roti. And a throw back from back in the day… in Guelph you're getting your MSG fix at SunSuns!"
RY: Of course, there are many independent music festivals out there. What do you think separates Burly Calling from the rest?
Aitch: "Burly Calling always makes sure to have tons of local talent involved. It draws attention by doing huge shows like Fucked Up/Ill Scarlett/Teenage Head, etc. But, they put local bands on these shows as supporting acts. This then helps draw attention to the fact that Burlington is exploding with talent. Hopefully people go to the big shows, and utilize their wristbands to see the downtown shows and find new favourite bands and artists."
Please be sure to follow us on Twitter @riffyou and at Facebook.com/riffyou.