Review: Foo Fighters Go Too Far Down "Sonic Highways"

Dave Grohl has built up so much clout in the rock n' roll landscape, that when he tells you an album is going to be "epic," you give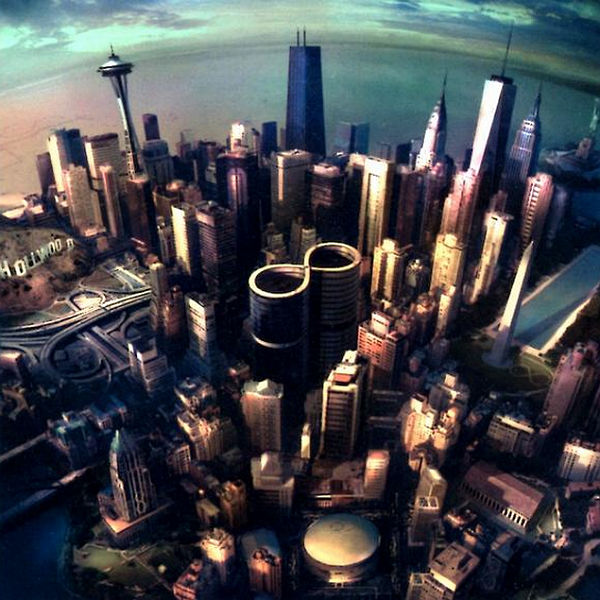 him the benefit of the doubt. Sure, he has to say nice things about anything Foo Fighters put out, but the hard sell was really in motion here for months. Even as a fan, I began to tire of the constant throwing of Sonic Highways into everyone's face.
I haven't yet watched an episode of the accompanying documentary series, in which Foo Fighters travel to eight different recording studios across America and take influence from each region, and put it into song. I haven't seen how Grohl and the guys got from point A to Z on any Sonic Highways songs.
With that in mind, let's forget about the HBO series, the multitude of guest stars the album wrangled up, and just how nice and genuine about his craft Grohl really is – let's focus on the tunes.
In many ways, Sonic Highways opens on a pair of distinctly different high notes, with "Something From Nothing" and "The Feast and the Famine." While the latter is the most reminiscent of what we'd come to expect from the Foos cranked to 11 and smashed on Red Bull, "Something From Nothing" takes a funky new, almost progressive approach for the band. Yet, it works. They give us just enough of what we're used to, and enough forward thinking to offer us encouragement of what's to come.
While "Congregation" kicks in next and offers us an ultimate Americana vibe, it drags and could've been better executed in a shorter package. "What Did I Do?/God As My Witness," doesn't really pick up speed until the back half, and "Outside" blasts out of the gates before being slightly derailed by a sprawling Joe Walsh guitar solo that is over-extended to the point where you find yourself forgetting what came before the endless jam.
The New Orleans Preservation Jazz Band-guested "In The Clear," feels like a grower, not a shower that I may like weeks after you read this, but for now just can't totally get behind. Like the tracks two followers, "Subterranean" and "I Am a River," it just feels a little too dozy.
Don't get me wrong; Sonic Highways is a good album. But, it's not yet great. It's not that masterwork that Grohl has been telling us it is. Yes, Foo Fighters up their game here by exploring new musical and lyrical terrain, but the album doesn't hit you with the excitement of its predecessors.
Every band grows up and that is cool, but most do it in a more gradual, inviting way. On Sonic Highways, there's not enough of the old Foo to make us totally accept the new Foo. Kudos on the concept, but sometimes it's better to take baby steps.
-Adam Grant
Please be sure to follow us on Twitter @riffyou and at Facebook.com/riffyou.