Interview: Die Mannequin Dance Back to Life

There was a time when Toronto rockers Die Mannequin felt dead in the water. Despite a JUNO Award-nominated full-length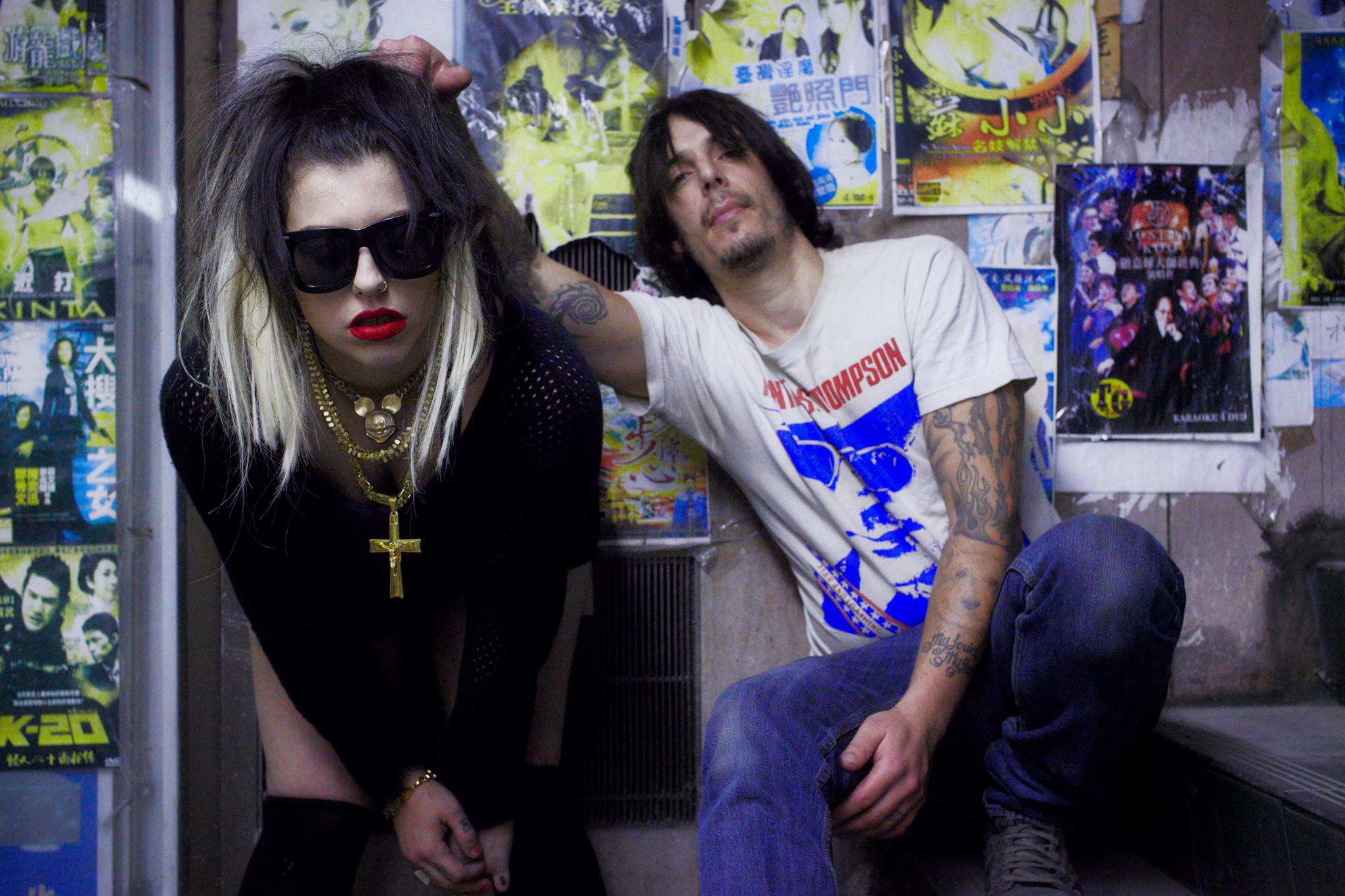 debut, Fino + Bleed (2009), bandleaders Care Failure and Anthony Bleed would soon experience their support system crumble behind them.
The duo began to realize they couldn't trust their management and had to cut that tie. On the same day, explains Bleed in an interview with Riffyou.com, Die Mannequin parted ways with Warner Music Canada. This, he recalls, really jolted the band.
Failure began to wonder if her time in the music business was over, even going as far as to briefly doubt her talents. But, as she has for some time now, the therapeutic nature of making music brought her – and affectively the band – back and ready for a fresh fight.
"Getting back to this point where we have a fresh piece of work is bringing with it great feelings of vitality and a return to form," says Bleed of Neon Zero, Die Mannequin's first full-length album in five years.
With this new sense of vitality also comes a new sound for Failure and Bleed. Although elements of dance music could be felt in older Die Mannequin tracks like "Dead Honey" and "Lonely of a Woman," beats and EDM influences come to the forefront on Neon Zero (released through eOne Canada). And, guess what? It works. (Just try on "Welcome to the Badlands," "Sucker Punch," "Murder on the Dancefloor," and "Pretty Persuasion" to see what we mean.)
The riffs are not lost, nor are Failure's booming voice and appreciation for a driving punk attitude.
"When it came time to write and record this album, Care had really gotten into a lot of Sleigh Bells, Lykke Li, and even pop artists like Lady Gaga. She's always been into a broad range of music and this was just a natural extension of what she's into."
Admitting a personal interest in remaining entertained by his band's direction, Bleed says that Failure's growing admiration for more danceable music was something he had witnessed for some time – even dating back to the Fino + Bleed sessions. As it continued to evolve, he couldn't help but get excited.
When reflecting upon the studio time that went into Neon Zero, Bleed says that deadlines were tighter and Failure often found herself having to adjust her process by writing as recording was happening. In all, it was their "most trying recording process, but with the greatest results," he adds.
"With any band, when you put out an album and it's not exactly the same as the last one, then there is a potential amount of risk," offers Bleed when asked if the idea of taking this type of sonic risk was attractive to Die Mannequin. "But, you have a hope and faith in your fans that they're here to take the ride with you…and that they're not just hooked on one song, or one sound.
"Sure, we've gotten some messages like, 'what is this crap?' but, we expected that," he continues. "However, we're pleasantly surprised to have heard very little of that and more of the positive."
When asked if said fans can continually expect a more danceable Die Mannequin in the future, Bleed pleasantly won't commit to what the band's sound may be down the line.
He also confirms that there isn't an internal fear of exploring what else Die Mannequin can be musically, noting that the band has "a natural urge" to evolve as it sees fit.
"There will always be the underlying constant – which is great riff-age, melodies and voice," says Bleed of Die Mannequin's musical future. "The rest of it is a day-to-day, year-to-year, album-to-album process. It depends on what we get into and what happens in life. This is the first step into the rest of our lives, really. It's a new journey that we're about to take and one that I'm damn excited about."
-Adam Grant
Please be sure to follow us on Twitter @riffyou and at Facebook.com/riffyou.