Burly Calling VIII Q&A: Bring Me the Author

Leading up to Burlington, Ontario's Burly Calling VIII independent music festival, Riffyou.com will be catching up with some of this year's participants to discuss why you should be in their crowd, thoughts on the festival, as well as the ideal place to go when drunk or hungover after a show.
Today, here's our Q&A with Jamie Stieva of progressive melodic hardcore band, Bring Me the Author. Catch his band play Saturday, December 6 at the Ron Edwards YMCA (8pm). Click here to view the full festival schedule.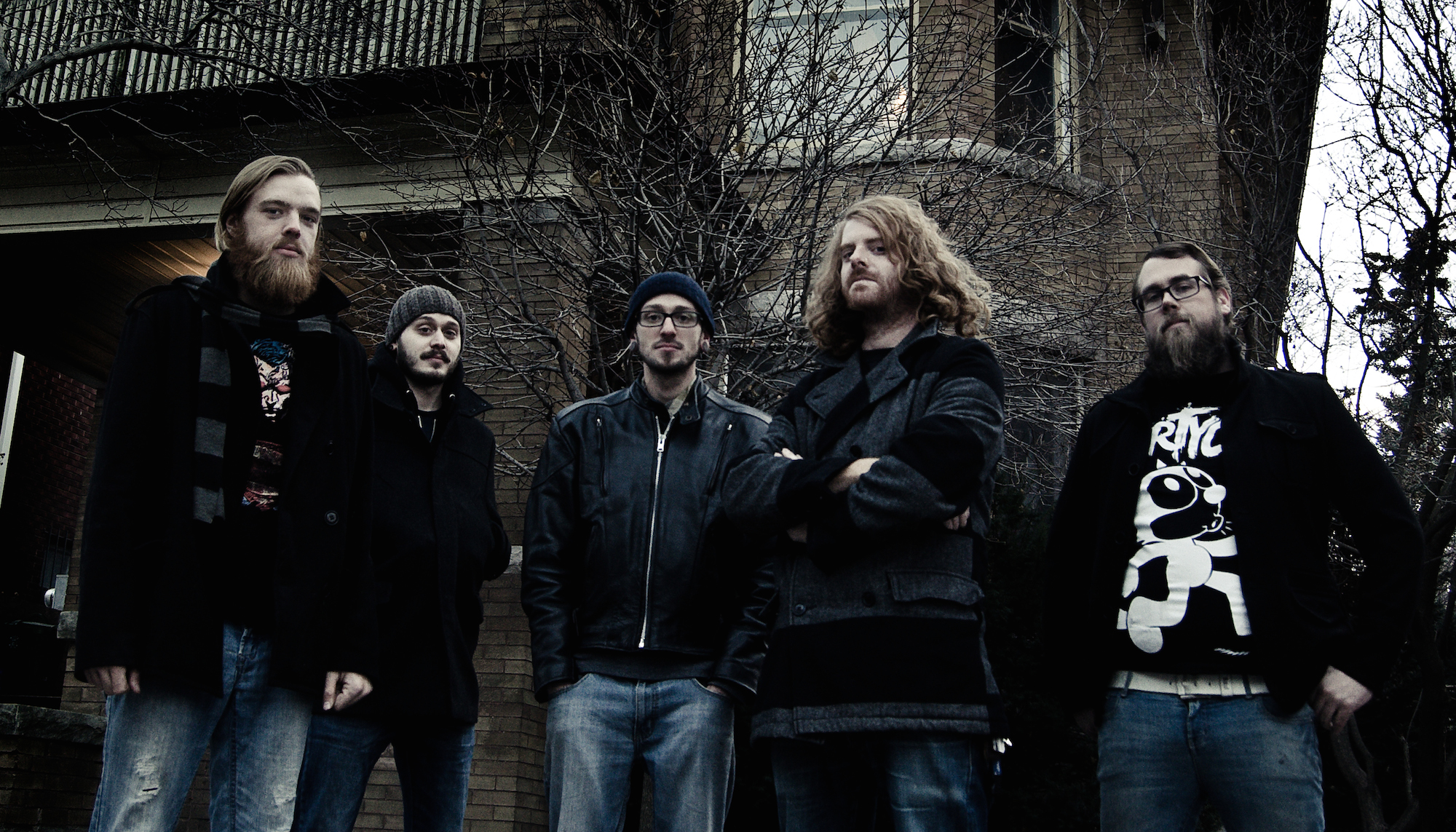 RY: Apart from your Burly Calling showcase, what else is your band up to?
Jamie: "We just started a small run of shows, where we will be playing Guelph, Belleville, St Catherine's, Toronto, Hamilton, before ending it all at Burly Calling. This is the last group of shows we have before we release our new record Act 2: The Defined, which we just finished tracking and are hoping to release in early 2015."
RY: For those attending Burly Calling, tell them why they should come and see your band. State your case!
Jamie: "Because seriously, have you not seen the lineup for the All Ages YMCA show? Who wouldn't want to go see Silverstein, Ritual, Seaway, Prophets, Partycat, and The Strangers? It's an awesome representation of bands at all stages of their careers, and they are all amazingly talented. I would say don't just come for BMTA, but come for all the bands. Plus it is the small room at the 'Y' so it has the potential to be a memorable, more intimate evening."
RY: If this is your first Burly Calling show, what do you hope happens? (If it's not, what do you remember about your first Burly Calling gig?)
Jamie: "This is my fourth Burly Calling, and my fifth show. I would have to say that my favourite moment was playing with Cancer Bats, at The Queens Head, while they performed as Bat Sabbath. That was a crowd I was excited to be a part of."
RY: Who do you want to see at Burly Calling this year, and why?
Jamie: "The Fullblast, as I have never had the chance."
RY: How much sleep do you anticipate having during Burly Calling weekend?
Jamie: "More than [festival Co-Founder and performer] Ben Rispin."
RY: What is the best venue you've played (Burlington or otherwise) and why?
Jamie: "For me, and for us, it has been the city of Guelph, ON. For some reason, that scene has really embraced BMTA, and whenever we get there, the shows are just crazy. We usually play at a place called The Red Papaya. Yes, it is a Thai food restaurant that puts on metal shows. And yes, the food is awesome."
RY: If drunk and/or hungover after a gig, where is your go-to spot?
Jamie: "My bed, hiding in the dark of the covers."
RY: Of course, there are many independent music festivals out there. What do you think separates Burly Calling from the rest?
Jamie: "Because it belongs to the scene we all grew up in…I mean that in the sense that the organizers really strive hard to have local talent as part of the festival. It isn't about drawing in huge headliners from around the world; it's about this scene and what we can accomplish together. It's that time of the year where you can see that people, who love music, still reside in the Burlington area. Look at the awesome reunion shows that have happened. I have had the chance to see larger bands (like Cancer Bats and Silverstein) in tiny venues and I have had the chance to see bands that I wasn't able to before."
Please be sure to follow us on Twitter @riffyou and at Facebook.com/riffyou.