Burly Calling VIII Q&A: The Gentlemen Thieves

Leading up to Burlington, Ontario's Burly Calling VIII independent music festival, Riffyou.com will be catching up with some of this year's participants to discuss why you should be in their crowd, thoughts on the festival, as well as the ideal place to go when drunk or hungover after a show.
Today, here's our Q&A with David Huzyk of The Gentlemen Thieves. Catch his band play Thursday, December 4 at The Dickens (12:30am). Click here to view the full festival schedule.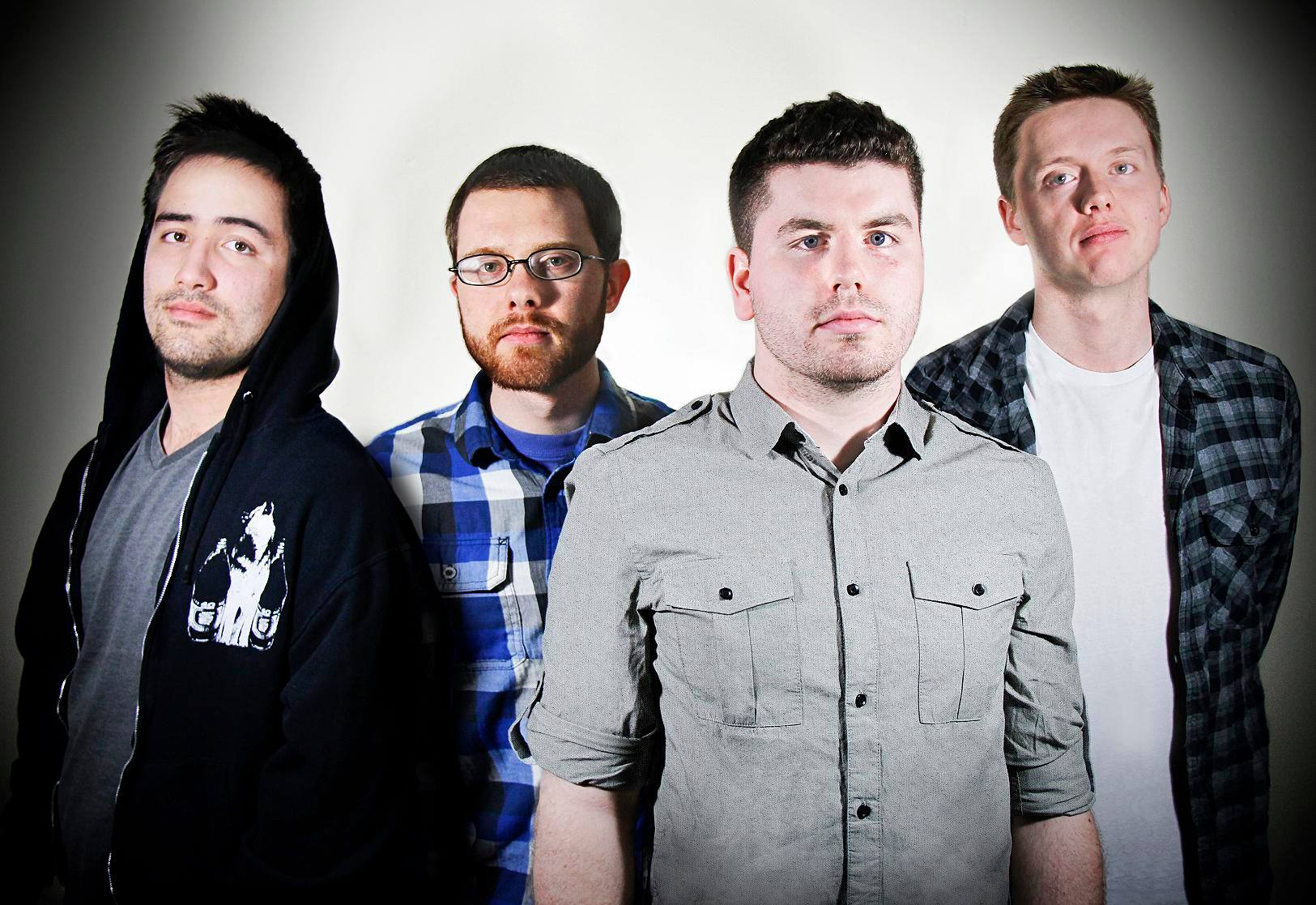 RY: Apart from your Burly Calling showcase, what else is your band up to?
David: "Bully Calling is actually our last show for the year. We're going to take the rest of the holiday season off to focus on friends, family, and work. Come the New Year, however, we are going to be doing a bunch of shows around Ontario and Quebec, as well as writing and demoing new material. We're also in the planning stages for a new music video, so we will begin filming that early 2015."
RY: For those attending Burly Calling, tell them why they should come and see your band. State your case!
David: "We're scheduled on Thursday December 4th, which is the first night for Burly Calling. Everyone who has a pass for the whole festival is going to want to come on out and get their money's worth. We're the last band playing the entire night, going on at 12:30am. So, no matter what show you started at that evening, come finish it right with us over at The Dickens! As always, we're going to bring a fun, high-energy show, and we'll even be playing an entirely new song. Don't miss out!
RY: If this is your first Burly Calling show, what do you hope happens? (If it's not, what do you remember about your first Burly Calling gig?)
David: "This is our second year playing Burly Calling. I remember last year we were playing at The Dickens for The Next Best Thing reunion show. I wasn't sure if we were going to have a large crowd, as we were the first band on that evening, and we were competing with stiff competition from other shows going on that night. It was madness though! The place hit max capacity by our second or third song. I remember my sister's boyfriend got out of work early to catch our set, and couldn't even make it in. My sister was supposed to be his ride home, and since she was already in the bar, he ended up having to walk home alone in the snow. By the time TNBT hit the stage, my parents were on the floor, dancing along to their reggae rhythms, and I NEVER see my parents dance."
RY: Who do you want to see at Burly Calling this year?
David: "Of course we're very excited to be playing with Ill Scarlett, and it'll be great to see them. A bunch of our old bands played with them back in the day, but none of us have seen them recently, so with their new album out now, it should be a good time. I'm also stoked for the Fucked Up showcase. That bill seems stacked! We have so many friends playing in other bands, though, we'll probably be at every showcase this year."
RY: How much sleep do you anticipate having during Burly Calling weekend?
David: "Definitely negative sleep. Not only will we not be sleeping, we'll be enjoying ourselves so much it'll take time off our lives! Between attending all the shows and after-parties, I actually have to work. I'm in the wonderful world of retail, so December is our lovely 'heaven.' I was going to work like crazy and miss out on sleep anyways, so at least this way I have something to look forward to when I'm done."
RY: What is the best venue you've played (Burlington or otherwise)?
David: "The Grateful Fed in Kelowna, BC. The venue itself is nothing special, but the people working there are extremely nice, and they treat the bands very well. We've had venues offer us a free dinner before, but no other venue invited us back the next morning for a complimentary breakfast! Sneaky Dee's in Toronto is also a band favourite. The sound is always good, the stage is well sized, and the food is amazing. We also have a soft spot for the old Red Rooster here in Burlington (RIP). It was where we had our first show, and as a whole it had a great atmosphere."
RY: If drunk and/or hungover after a gig, where is your go-to spot?
David: "It depends on the city. In London, we usually always get pizza. I don't know what it is about London, but between the multiple 'Ma and Pa' shops with low prices, the super-tasty barbeque sauce they always have on the counters, and Wasted Potential, we can't help but be in the mood for pizza. In Toronto, we'll usually go for Smokes poutine, since it's right around the corner from where our bassist Dylan lives. If we're on tour and further from home, we'll usually grab a solid breakfast the next morning to fight the previous night. If all else fails, McDonalds is always open, though it's usually instantly regrettable. But at 4am, what else are you going to do?! We surely aren't going to starve!"
RY: Of course, there are many independent music festivals out there. What do you think separates Burly Calling from the rest?
David: "The city itself really sets it apart. Burlington is a great city, with a nice downtown core. While all the bars and venues are very nice, we don't normally see this many bands, and these types of bands, come through here often, if at all. For this one weekend, the whole downtown shifts modes, and its one giant raging musical party where anything goes. I also think it's very well managed, in terms of not only the quality of bands playing, but how they are scheduled. There's a good flow from day to day, and show to show."
Please be sure to follow us on Twitter @riffyou and at Facebook.com/riffyou.