Canadian Indie Bands Show Powers in Video Game

The Canadian independent music scene has been super for a long time. Turns out, it's because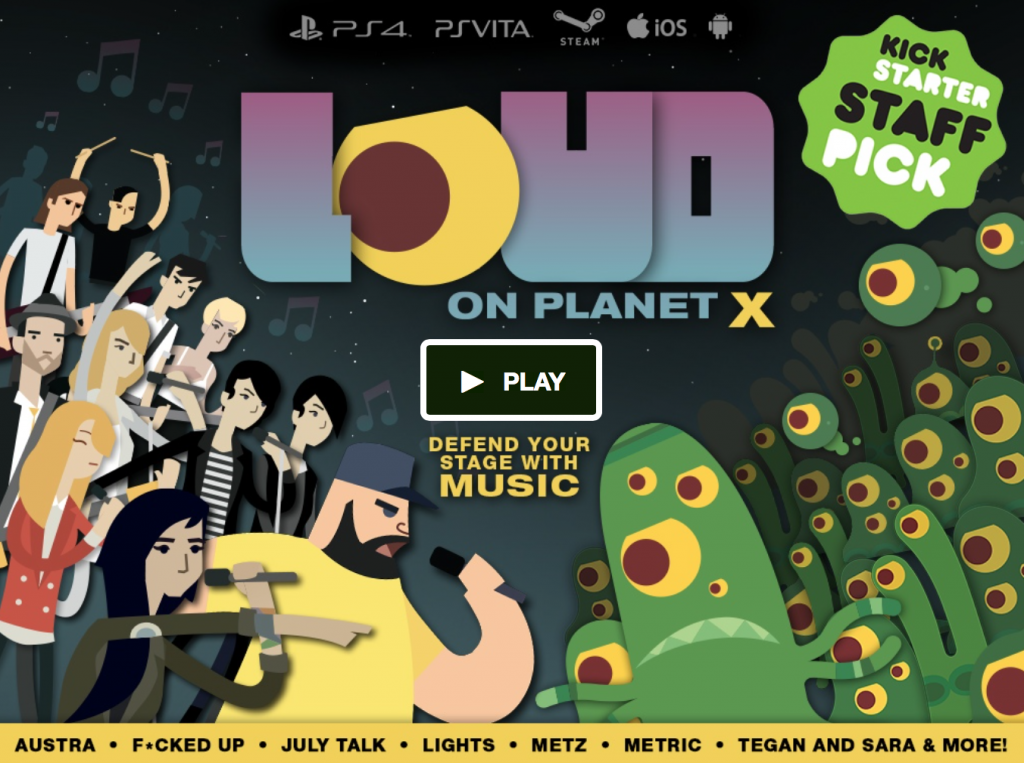 many of those within the community have super powers. Or, at least that's the conclusion we can draw from the musicians who appear in the forthcoming LOUD on Planet X video game.
Featuring the likenesses of Tegan and Sara, METZ, Metric, Lights, July Talk, Fucked Up, Cadence Weapon, Austra, and more, LOUD on Planet X is an arcade-style video game where the task is to "defend your stage from hordes of quirky aliens by tapping to the music and using a fun assortment of makeshift weapons like speakers, strobe lights, fog machines, amplifiers, bouncers and custom special attacks!"
The game's creators have taken to Kickstarter to fund the project and already have more than $15,000 pledged to the project. The ultimate goal is to raise $50,000, a feat that has another 30 days to be accomplished.
If all goes accordingly, LOUD on Planet X would be available in the fall of 2015 on the PlayStation Network (PlayStation 4 and PS Vita), Steam, as well as on select iOS and Android devices.
-Adam Grant
Please be sure to follow us on Twitter @riffyou and at Facebook.com/riffyou.