Thanks to the Chicago Blackhawks, The Fratellis Have an Arena Anthem

In 2006, Scotland's The Fratellis struck it big with Costello Music, an album that Apple had a hand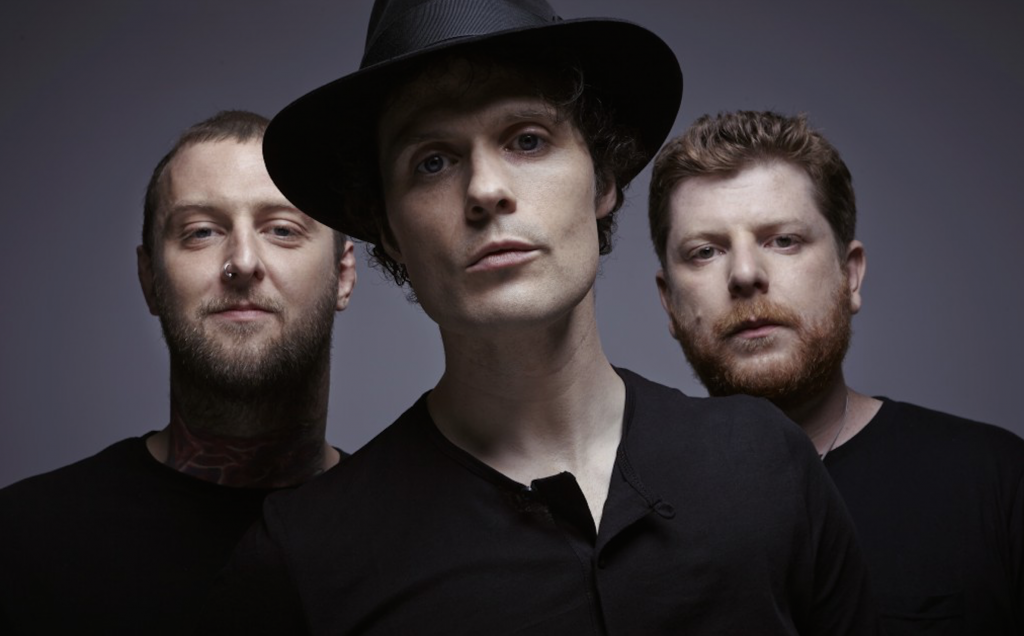 in pushing, thanks to the tech giant using the track "Flathead" for iPod and iTunes commercials.
However, momentum from ad campaigns can only last so long and by the back half of 2009, The Fratellis went on hiatus after 2008's Here We Stand didn't live up to lofty expectations placed upon the trio.
As the band sat on the sidelines, a funny thing happened: another song from Costello Music began to make waves in North America. This time it was "Chelsea Dagger," as the National Hockey League's (NHL) Chicago Blackhawks adopted it in 2010 as the team's post-goal and post-win celebration song.
Considering that the Blackhawks were (and still are) a top team in the NHL, having won three Stanley Cup championships since 2010, the popularity of "Chelsea Dagger" is arguably stronger than ever.
"I have absolutely no explanation as to why," responds the song's writer, Jon Fratelli, when asked by Riffyou.com about how 'Chelsea Dagger' became the sports arena anthem it now is. "My bank manager is quite happy. If not for that song, there's no denying that there are certain places we never would've been able to play. If that song allows us to play gigs and get us to places we wouldn't have normally gone, I have absolutely no problem with that."
When quizzed about what it's like to witness his song serve as the soundtrack to such celebratory sporting moments, Fratelli admits: "I haven't seen it yet, personally. But it's completely fine. It doesn't really feel like our song [anymore.] I certainly don't think of it as mine. That one took on its own life years ago and it's never felt like mine since then. It's out there on its own, takes care of itself and comes home to visit once in a while.
"I don't have an opinion of what if [a song] lives on after I go – that never comes up," he continues. "It's funny, because having a song like that can get in the way, however, but I don't lose any sleep over that."
On August 21, The Fratellis will release its fourth album, Eyes Wide, Tongue Tied – something that's "absolutely" been made possible by the Blackhawks scoring lots of goals and winning lots of games. 
Stay tuned for our feature interview with Jon Fratelli of The Fratellis.
Please be sure to follow us on Twitter @riffyou and at Facebook.com/riffyou.