Phil Rudd REALLY Wants to be Back with AC/DC

Drummer Phil Rudd is currently under house arrest after pleading guilty to threatening to kill a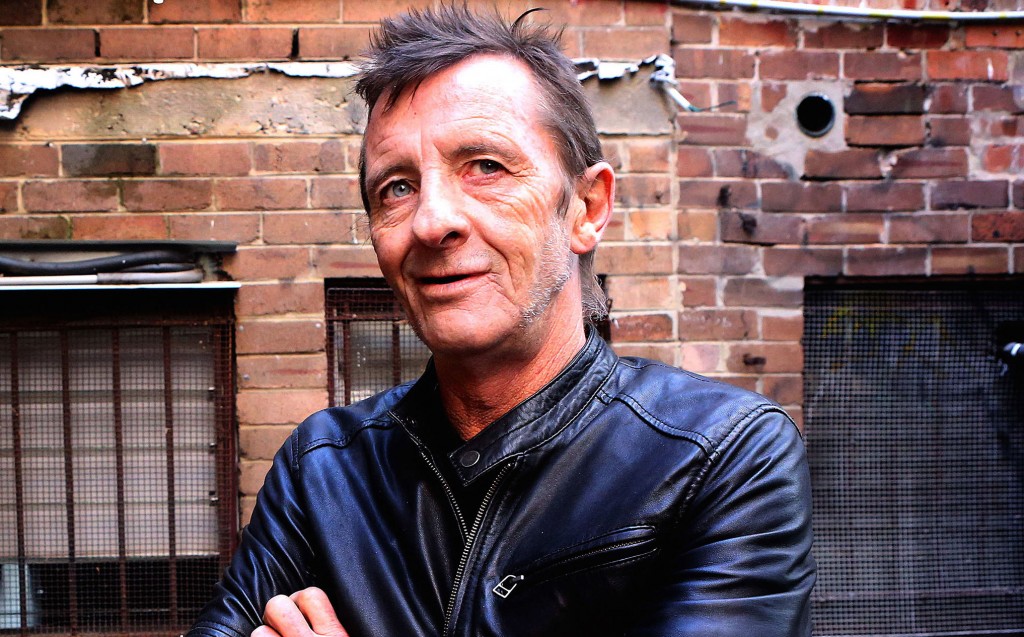 former associate, as well as drug possession. Meanwhile, his kind of, sort of, band AC/DC is out on the road touring Rock or Bust.
Throughout Rudd's lengthy, current legal battle that began in 2014, one question has constantly been raised: Is Phil Rudd still considered AC/DC's drummer? It's a fair one to ask, considering that the band has been more than okay continuing on with Chris Slade, without declaring one way or the other if Rudd is on the outs.
In a new interview with Rolling Stone, Rudd was asked if he was still a member of AC/DC. He responded: "Me and everyone else says that, But that's not what Angus says. I don't want to upset Angus by saying the wrong thing. Me and Angus kicked serious ass and he knows if I was there, it would be better. I know he knows that, because I've proven it before. Just give me five minutes in a room with him and I'll get my job back. I promise ya. I was doing hard personally and did some things I probably shouldn't have done. We've all got our cross to bear."
Rudd, whose lawyer is appealing the eight-month house arrest sentence, also noted: "All I'm looking for is an opportunity to step back up. Once I get back my freedom to travel, I'll hopefully be heading straight back to whatever they're doing. I feel great. Better than I've ever felt before. I'm very keen to get back in the saddle.
"I'm ready to go," he continued. "Never been fitter. Never been more passionate. I'm more dangerous than I've ever been. They should get me back there, even if it's just for a weekend to have some jam in some fuckin' small room somewhere in a basement."
Please be sure to follow us on Twitter @riffyou and at Facebook.com/riffyou.