CMW 2014 Q&A: A Muted Interview with Television

About 40 years ago, New York rockers Television became one of those bands to exit the CBGB's scene with a lot of hype and praise around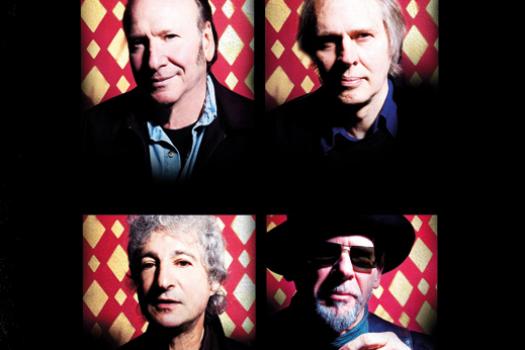 them. Their debut album Marquee Moon (1977) is still revered by rock n' roll appreciators around the globe all this time later.
However, since that point the group has been relatively enigmatic, releasing just two more albums – the last of which emerged in 1992.
In 2013, word began to flow that Television was readying a new album. An interview with Rolling Stone offered a bit of detail by numerous band members, with the exception of frontman Tom Verlaine.
So, when Riffyou.com was afforded the opportunity to submit an email interview to Verlaine in advance of Television's May 8 appearance at Toronto's Phoenix Concert Theatre (as part of Canadian Music Week), we were thrilled with the prospect of learning more – at the very least – about the new album.
Unfortunately, Verlaine opted to remain enigmatic, answering less than half of the questions submitted. The answers, as you'll see, are brief to say the least. We tried folks. We wanted deeper insight into the rumoured new album, the CBGB days, Marquee Moon, and which bands he thinks we should be listening to.
Instead, this is what we got:
RY: Firstly, Canadian Music Week is a gigantic event for the Canadian music community every year. What intrigued you about taking part in this year's edition?
Tom: "We just play wherever we are invited."
RY: Last year, it was reported that a new Television album was in the works. Where are you at in this process? What's more, how would you explain its direction and subject matter?
Tom: "I guess I'll find out when it's finished."
RY: You're 22 years removed from your last studio album. Why is now the right time for your band to release new music? Do you sense a desire for it, or is it more to do with having great songs you want to share with listeners?
Tom: "Is there really any 'right time' to release anything new or old?"
RY: Music fans, critics and many people in between hold up Marquee Moon as one of the seminal rock albums of all time. How does that album feel to you nearly 40 years later?
Tom: "Actually, I've never met anyone who much thinks about what they did last year or 20 years ago."
RY: At this point in your career, what goals do you have moving forward?
Tom: "I am not sure anyone could say we have a 'career!'"
RY: Lastly, what/who are you listening to now that music fans should really pay attention to? 
Tom: "I'm the worst guy to ask for suggestions."
-Adam Grant

Please be sure to follow us on Twitter @riffyou and at Facebook.com/riffyou.