CMW 2014 Interview: City and Colour Finds Success Through Pressure

Dallas Green is one of those artists whose music transcends generations; through honest lyrics and heartfelt melodies, his solo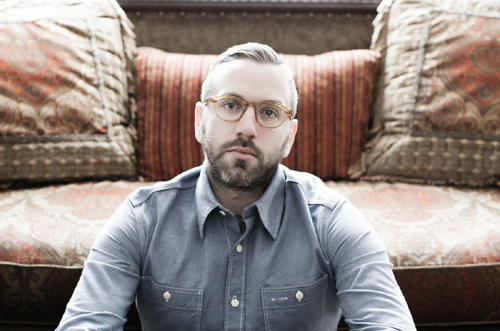 project City and Colour has a mass appeal. And with singles like "Thirst," "The Lonely Life" and now "Harder Than Stone" gracing radio waves since last summer, it's little wonder that City and Colour's fourth album The Hurry and The Harm (like its three predecessors) has achieved platinum certification in Canada.
About the album, Green has been quoted as saying "I just wanted to make an honest record." But that honesty goes beyond lyrical content and is more about him being true to himself. "This was my fourth record…I had reached this point where I was successful and left my band of 10 years (Alexisonfire) – [who are] my best friends – to go and focus on this other thing that I felt strongly about," he recalls.
"There was maybe some pressure I was putting on myself and at times I was thinking 'do I have to keep that success going, and do I have to write the record that maybe I'm supposed to be writing…or do I have to try and think about writing the record and recording the record that people want me to put out,' he continues. "And I just forgot about all of that and made the record that I wanted to make. That's what I think I mean more when I say 'honest record.'"
While the music part of the song writing process comes quite naturally to Green, says that he often experiences difficulty with the lyrics and is his own harshest critic.
"I like to think in my head that the reason people feel so strongly connected to my lyrics is because I spend so much frigging time trying to make them the best that they can be! I hope that if I was to just scribble a bunch of words on a piece of paper and put them to a nice melody, people would call me out on it. When I'm writing songs that are very personal, about maybe myself or about people in my life or family members…I feel like I owe them the respect to make sure that every line matters just as much as the one before, you know? Like, if I'm going to sing a song about my sister, every line needs to carry as much weight as the last one. That's the way I approach it."
Ever a song writer, Green has been penning music since his teens – and has had several years to fine-tune his process. So with a strong emphasis on that process needing to be organic and not manipulated, how does he deal with writer's block?
"I piss my wife off!" he notes with a laugh. "She has to constantly talk me back into it. I don't sleep and I stress a lot. But I've also learned that that's just part of my process. I'll write a song and then I'll go a couple of weeks or months without writing another one…and have a total nervous breakdown and freak out and tell myself I'm never going to write another song in my life. And then two days later I'll write another song. It's been going like that for almost 20 years now and I don't think it's going to change much. I've kind of learned to work with it."
But, that doesn't mean he's stopped experimenting either. For the first time in his career, both with Alexisonfire and as City and Colour, Green left the country to record an album, heading to Blackbird Studio in Nashville to make THATH.
"I wanted to do something different," he says. "Even with Alexis, we recorded a little bit of our last record in Vancouver, but mostly everything that I'd ever done was here in either Toronto or Hamilton – close to home. I just wanted to have that experience where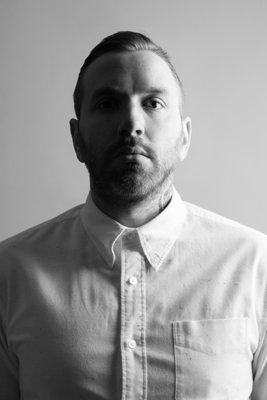 you leave and you go and  immerse yourself completely in it and don't have to worry about driving home every night…I stayed in the studio all day and went to my hotel room, slept, got up, and went back. It was a lot of fun and I really liked the city a lot.
"I'd spend time there touring and every time I played there I enjoyed the city," he continues. "They have a plethora of wonderful studios…we picked a great one with a lot of history. And then there are obviously a lot of great musicians that live there as well that are sort of at your fingertips. It just seemed like the right decision.
Over the years, Green has collaborated with his fair share of musicians, most famously with The Tragically Hip's Gord Downie on Bring Me Your Love's track "Sleeping Sickness." Rather than take these opportunities lightly, he regards them as a huge perk to what he does. And when producer Alex Newport put together the band for THATH, Green met one of his closest friends.
"Alex brought in Jack Lawrence to play bass on the record," he recalls. "Jack plays on The Greenhornes, The Raconteurs, The Dead Weather, and lots of other projects – having him play on the record allowed me to build a wonderful friendship with him, and now he comes out and plays bass on the road with me. We were introduced to one another because of music, but now we realize that we're just great friends – and I think we'd be great friends if we didn't play music together. Those are the wonderful things that I love about being in a band, and playing, and getting to travel: you get to meet people that you otherwise probably wouldn't have met in everyday life. Now I would call him one of my great friends and I think that's a wonderful plus of this job."
But as with his songwriting, the process of collaborating needs to be organic.
"There's a part of me that doesn't necessarily like the idea of searching out collaborations," explains Green. "Just because you like someone's music doesn't mean you're going to fit with them as a person. So I like things that just sort of happen. I think that's the best way for it to work. There are obviously things that are out there that I would jump at the chance to do, but I'm kind of open to anything."
City and Colour's Canadian tour just kicked off with a sold out show in Halifax this past weekend and heads to Toronto on Friday for another sold out show at the Air Canada Centre. Green will be joined onstage by a new touring band that includes the aforementioned Lawrence as well as guitarist Dante Schwebel (Hacienda, Dan Auerbach), drummer Doug MacGregor (Constantines) and Matt Kelly on pedal steel guitar and keys. This is a group that he has become particularly fond of.
"I guess since the origin of City and Colour as a touring project, when it evolved from just me by myself, I've had probably about five different lineups," he says. "This lineup I have here, which has been playing with me on this whole record cycle, is one I would like to stick around if I could have that. But all of the boys have their own things and they all have their own music; right now they're with me, but if I come calling when I make another record, they might be busy. And that's the thing when you have a project that's just you – you're sort of at the mercy of who's available. Sometimes it's hard to just say 'hey, would you like to come hang out with me for a year and a half while we go around the world a couple of times?'
"But it definitely does change the dynamic," Green continues. "I think the lineup I have now is the best it's ever been. The four guys that are playing with me now just take such good care of my songs and treat them as if they were their own. It's a wonderful thing to be able to lean on guys…because when you're asking a group of musicians to play certain things and play songs that you've written, you have to hope and have trust in them that they will still be interested like it is their own music. I'd like to think that I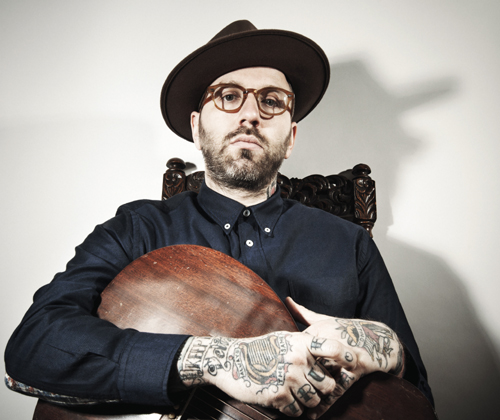 put a lot of emotion and heart and soul into what I do and I'm hoping that that conveys on the stage as well with the artists that are there."
So is there another album planned for the imminent future?
"I wouldn't say it's planned…I am writing, because I'm kind of always writing," he says. "But that's just how it goes. I don't necessarily finish and think, 'Okay, that was my last day of touring for this record, now it's time to work on the next one.' I just sort of go along and see what I've got. So the writing is happening. But what it will turn out to be or where it will go, I have no idea."
Nominated for eight SiriusXM Indie Awards (Album of the Year, Single of the Year, Artist of the Year, Live Artist/Group or Duo of the Year, Video of the Year, Must Follow Artist of the Year, Most Played Independent Artist/Group or Duo of the Year, and Best Selling Independent Release of the Year), Green is on the heels of a fourth album to receive Platinum certification and is just kicking off what promises to be a very popular tour. He can easily be considered one of Canada's most successful musicians. But what does success mean to him?
"Success for me is the ability to continue doing what I'm doing," he says. "I know it sounds like an easy answer to say that I don't really care about the numbers and things like that…but I don't. Because I feel like if you start to worry or dwell too much on how your record's going to do, then you're going to get caught up in that and maybe start writing with all of that in mind. Whereas I just kind of write songs – and I think some people will like them and I know some people won't!
"But I'm very pleased and I'm so honoured that people continue to listen and spend time with my records, and allow me to continue doing what I'm doing."
–Ramona Zacharias
Please be sure to follow us on Twitter @riffyou and at Facebook.com/riffyou.