Meet Darren: He Creates Epic Rock N' Roll Marionettes!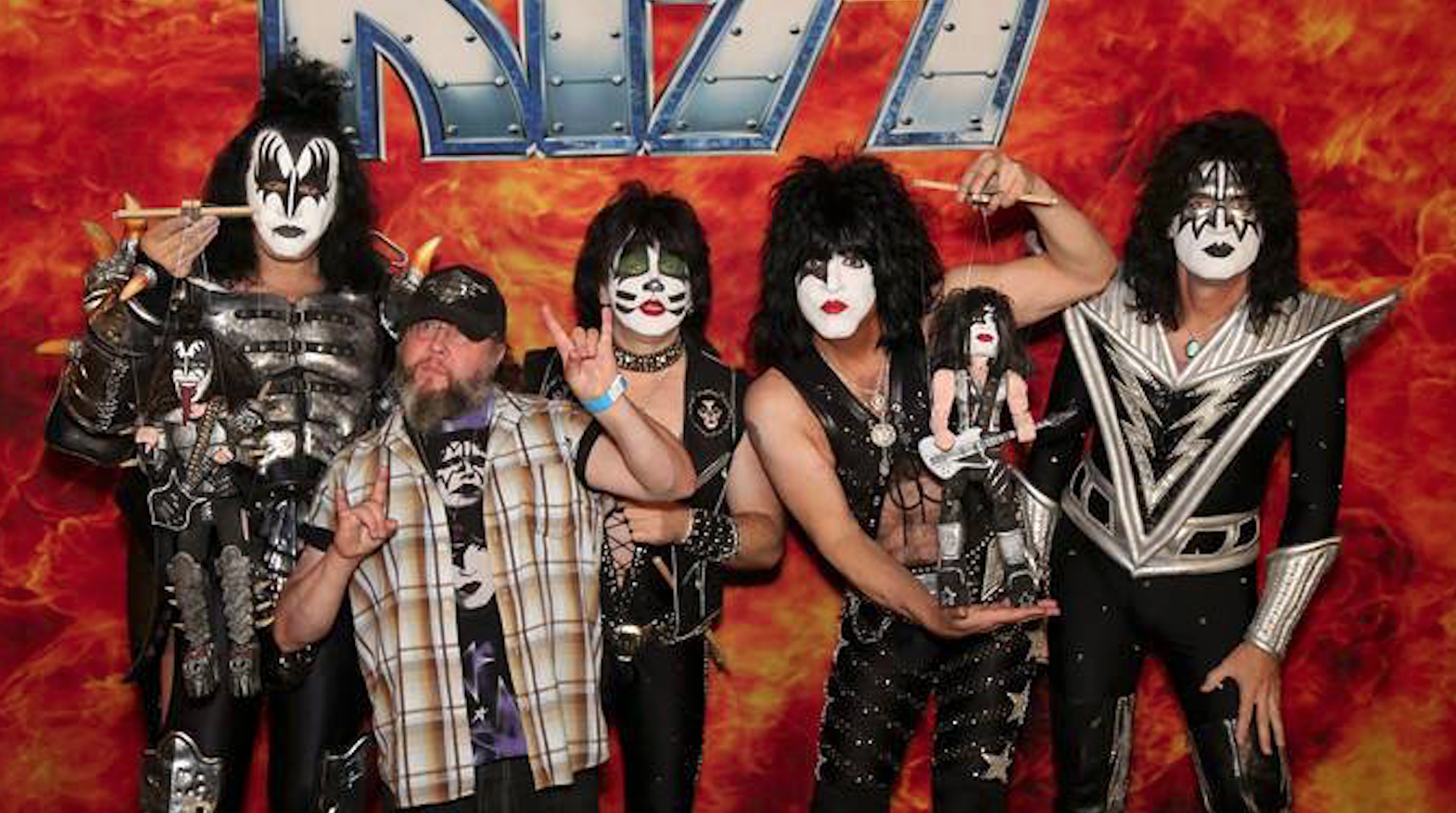 In Halifax, Nova Scotia, Darren Moreash is making some goddamn great music memorabilia: rock n' roll marionettes. Now, these are not just cute, run-of-the-mill puppets accessorized with tiny instruments and painted band shirts: these are finely crafted, 16" wooden (usually pine) marionettes designed to look like your favourite musician – they are affectionately known as Darrionettes.
Thus far, Darren has created stunning marionettes of rockers like Lemmy Kilmister (Motörhead), Rob Halford (Judas Priest), Ozzy Osbourne, Alice Cooper, Rush, Metallica, Queen, Cheap Trick and Kiss. Outside of the rock realm, Darren has also crafted pop culture-related and athlete marionettes.
"I am a big Kiss fan and I remember seeing an old photo of them with marionettes and that was always in my mind," offers Darren when asked by Riffyou.com how this whole endeavour got going. "Making them now is full-time. It's hard to find a job in Nova Scotia right now, so I've started selling them. I also use them as my entertainment budget."
Continues Darren: "I make whoever someone wants, it's all custom." To ensure the finest of details are met, Darren asks customers ahead of time to provide an idea as to what kind of look they want their marionette to have. Considering that many bands change their look over the years, this helps ensure that a customer's vision is realized.
While selling to rock fans like you is important, Darren has also gifted marionettes to famous artists, while some have rewarded him with backstage passes, photo-ops and even orders.
"My Facebook profile pic is of me and [Rob] Halford from when Priest were in town a few months back," says Darren. "I sent a photo to his manager with pictures of other bands with their marionettes – that got me backstage and tickets. When I met Halford – before I even spoke – he said, 'I saw a picture of Ozzy with one and got jealous. I was thinking how do I get one.' Just [the other day] I was talking to James Taylor's manager and they're getting me tickets and stuff when he's here in a few months. Cheap Trick made a video with a set I made for them ('I Want You for Christmas'), which was the coolest thing to happen until Phil Campbell from Motörhead called me up last month after I posted a photo on his Twitter page."
Campbell, mentions Darren, wound up ordering a set of Motörhead marionettes for himself.
If you're looking to grab one for yourself, it'll cost you $125-$150 (US dollars, shipping included) for those in North America. If you live elsewhere, the shipping cost will be higher. Usually, it takes Darren 2-3 weeks to create each marionette.
Here is a look at some of Darren's creations thus far:
(You can also click here to view Darren's extensive photo gallery.)
-Adam Grant