Dave Grohl Gives Profanity-Laced Speech to Kaiser Chiefs

What is a friendship really worth if you can't tell one another when you're sucking and need to get your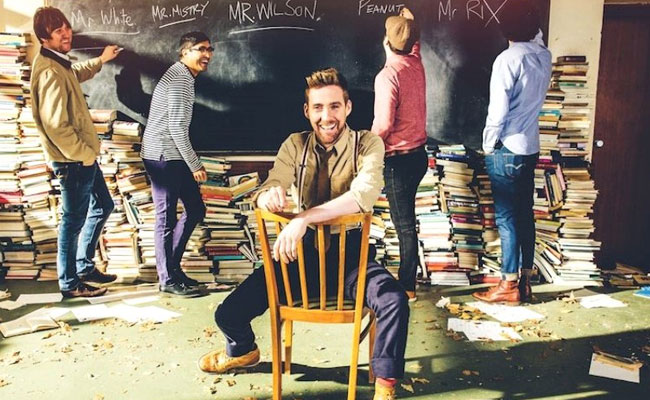 shit together, fast? It appears that Foo Fighters leader Dave Grohl believes in this whole heartedly, especially when he witnesses a Kaiser Chiefs performance that fails to hit the mark.
Today, a video has surfaced on the Kaiser Chiefs Facebook page in which Grohl bursts into their dressing room as the band takes its break leading into the encore. Once in the room, Grohl belligerently, loudly and profanely picks on everything from the band's musical talents, to their look, to the amount of effort they're putting forth.
"What the fuck was that?" screamed Grohl. "What a fucking load of shit. Bunch of amateurs, all of you … You're the Kaiser Chiefs, act like it."
One of the highlights is when Grohl goes after Kaiser Chiefs frontman Ricky Wilson and picks on his role as a judge on the UK edition of music talent show, The Voice.
"Mr fucking celebrity TV judge," exclaimed Grohl. "If I was a fucking judge on that TV show and your band came up and played like that, you know what I would say? Your band played like shit!"
Near the end of the video, Grohl summed things up this way: "Get your act together, you're systematically destroying your legend."
Truth time: this is not a feud, just a clever video that Kaiser Chiefs have been using to fill the time before they come back to the stage for an encore. Either way, it's bloody brilliant – you can watch it below by clicking the photo.
-Adam Grant
Please be sure to follow us on Twitter @riffyou and at Facebook.com/riffyou.