"Dimebag" Darrell Abbott: 10 Years Gone

It was 10 years ago today that legendary metal guitarist "Dimebag" Darrell Abbott was murdered in one of live music's most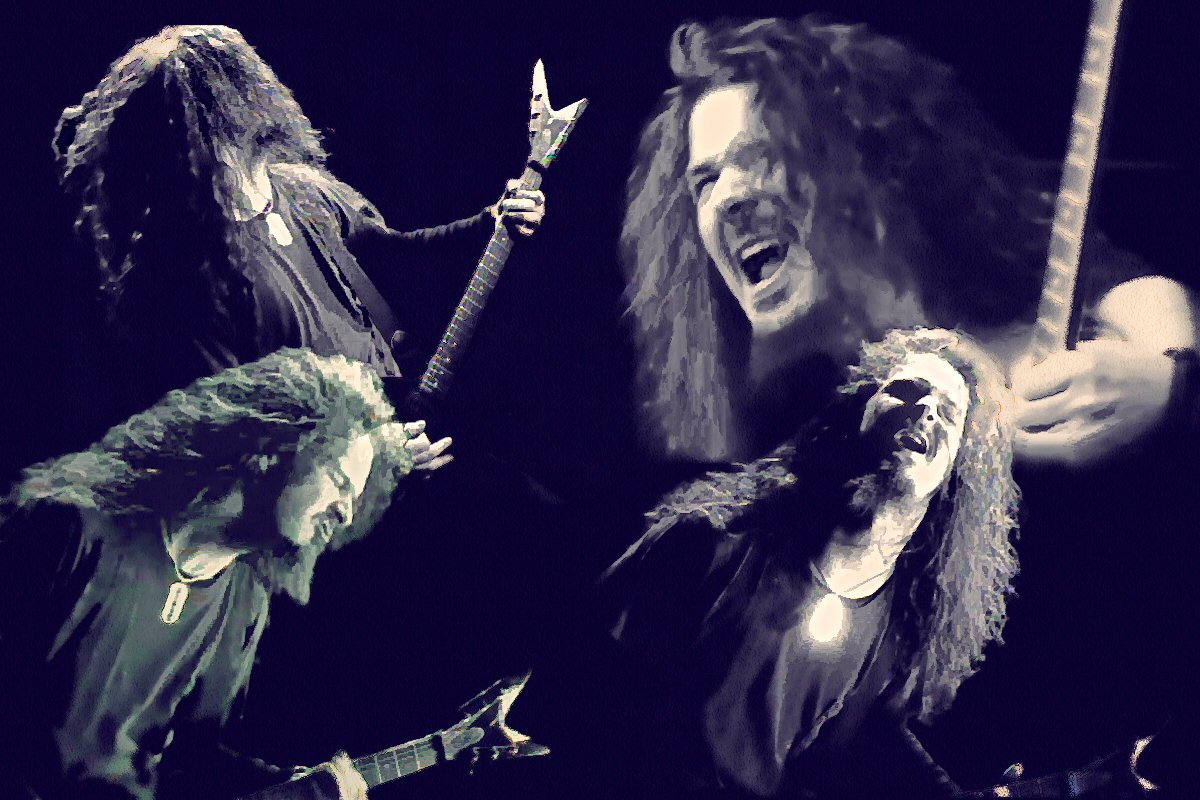 horrific events.
After Abbott and his brother Vinnie experienced the demise of Pantera following the departure of vocalist Philip Anselmo in 2002, the two regrouped with their new band, Damageplan.
In 2004, Damageplan was touring in support of their debut album, New Found Power, and took to the stage at Columbus, Ohio's Alrosa Villa club. During the performance, 25-year-old ex-Marine Nathan Gale, walked onto the stage and shot Abbott multiple times, killing the guitarist. Four others were also murdered.
Police officer James D. Niggemeyer arrived moments later and fatally shot Gale.
It was discovered that Gale was a big fan of Pantera, but also suffered from mental illness. Those close to Gale later explained that he thought the Abbott brothers had stolen songs from him. No less, a motive for the murder was never officially established.
Many in the music community have said that apart from his monumental performance skills, "Dimebag" was one of the best people you could meet offstage. Recently, Foo Fighters leader Dave Grohl shared this story:
"The guys from Pantera are watching us [at Ozzfest 1998] and singing the lyrics to our songs," recalled Grohl. "Afterwards we made friends with Pantera. I was nervous and scared; I didn't think I fit in. But they were so open to us. That backstage hospitality we try to have – it all came from Pantera. [Guitarist] Dimebag Darrell was the nicest fucking guy in the world. He could walk in and do a shot of Crown Royal with Justin Bieber, with Rick Nielsen, with James Brown – he was everybody's best friend. And you could feel that energy when he was playing.
He continued: "After that day, I was like, 'From now on, everybody's allowed in this room. I don't care if it's Britney Spears.' I became the backstage best friend. Whenever I showed up at a festival, the first thing I'd do is grab a bottle of whiskey and go knocking on doors to see who the funniest people are. You'd be surprised who the real fucking nutcases are."
-Adam Grant
Please be sure to follow us on Twitter @riffyou and at Facebook.com/riffyou.