Watch The Dirty Nil Get Bloody @ Burly Calling

On night three of Burly Calling VIII, The Dirty Nil proved to not only be perhaps thee most-anticipated band of the night, but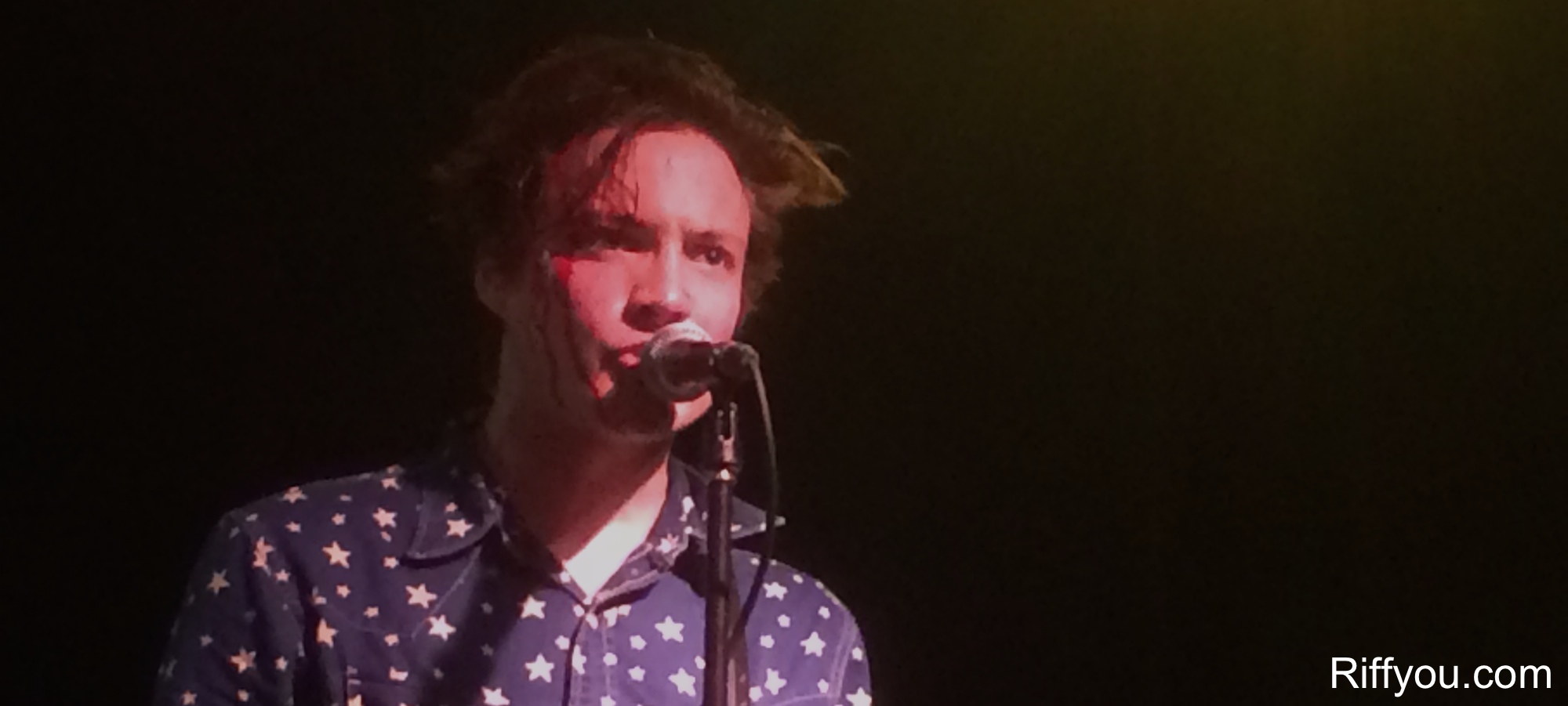 they also proved not to be concerned about bleeding it out for fans.
During their hell-bent 11-song set, the band – Luke Bentham (vocals, guitar), Kyle Fisher (drums), and Dave Nardi (bass) – debuted new material and inspired a front-of-stage frenzy.
Oh, and then there was what's sure to become a lasting image of Bentham bleeding from the head gash he gave himself with two songs left. Sometimes, whipping a guitar to the ground doesn't always go as planned. But, Bentham ignored the occupational hazard and kept the set banging until the end.
Riffyou.com was amidst the mayhem to bring you footage of The Dirty Nil performing "Bruto Bloody Bruto," "Cinnamon" (from their recent Fat Wreck Chords-released 7"), and set-closer, "Nicotine." You can watch those clips below.
"The last few months have had a few moments where you have to look in the rearview mirror and go, 'that was pretty sweet,' relayed Bentham in our interview with the band back in September. "But, we're definitely keeping our eyes on the road and have to keep going. We are trying to keep things in forward motion, and our big focus is putting out an album we're happy with. That's been our focus for a while, but we've never been in the position where we have an audience that's ready to hear it…or a big enough audience to justify a significant release. We have very high expectations for what this album could do for us."
-Adam Grant
"Bruto Bloody Bruto"
"Cinnamon"
"Nicotine" (here you'll see Bentham bleeding heavily from the right side of his face, as well as the pit getting the best of the cameraman and sending him into a wall.)
Please be sure to follow us on Twitter @riffyou and at Facebook.com/riffyou.