Interview: The Dirty Nil are Striking the Right Chord

When Riffyou.com last spoke with Luke Bentham, the guitarist and vocalist for Dundas, ON, punk rockers The Dirty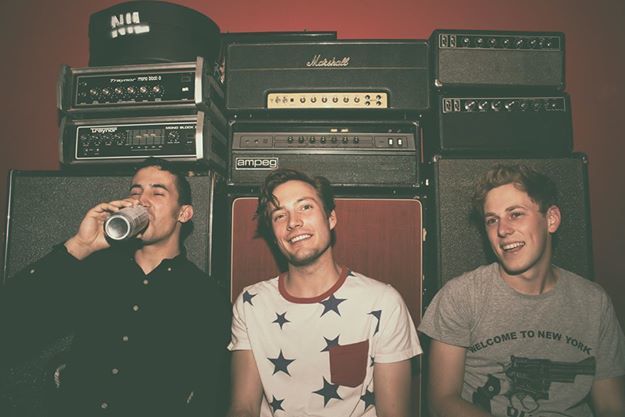 Nil earlier this year, he politely fended off our request to fully disclose his band's rumoured bond with Fat Wreck Chords. He admitted to being friends, but chose the side of caution when it came to which beans he'd spill.
As many of us know, Fat Wreck Chords boss and NOFX frontman Fat Mike Burkett expressed his affection for The Dirty Nil during a Reddit 'Ask Me Anything' session last winter. All of a sudden, Bentham's still evolving band – which also includes Kyle Fisher (drums), and Dave Nardi (bass) – very quickly became a much more recognized entity.
But here we are today with The Dirty Nil having recently released the Cinnamon b/w Guided by Vices 7" through Fat Wreck Chords, a label Bentham admittedly wasn't that wrapped up in during his formative years.
"When we did tour across America (July 5 to August 3), there was a number of young bands who would come up and ask if we could put them in touch with Mike," recalls Bentham. "[We'd be like] 'move along, kid.' He is a significant person in many people's lives and that was a funny side effect [we experienced]."
Now in September, Bentham is able to open up more about how the Fat Wreck relationship came to be. He says that someone caught the band play a near-hometown show in Burlington, ON, and forwarded Fat Mike some Dirty Nil 7"s. Liking what he heard, a mutual friend was able to put Mike in touch with Bentham. Late one night, Bentham received message, but thought it was a hoax. After realizing it had come from a San Francisco area code (the city in which the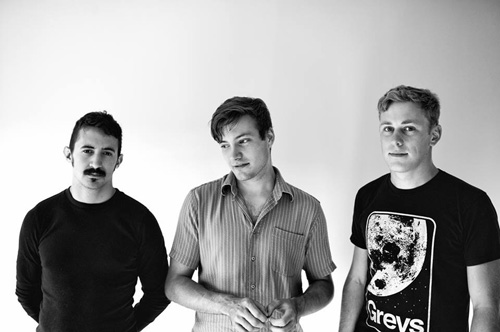 label is located), that original thought went by the wayside. This was for real.
"We had a few discussions over the phone [with Mike] and he was a great guy to talk to," says Bentham. "He is very renowned for his strict no bullshit approach, and he was straight with me about everything. There wasn't a lot of back and forth – it was more like, 'let's do this.'"
However, The Dirty Nil didn't immediately jump at the opportunity. Bentham explains that he was a little reticent about it, fearing that his band didn't fit in with the acts Fat Wreck typically houses. That, and the fact that such a partnership at this point wasn't in the band's plans.
"In my very cursory knowledge of Fat Wreck, they don't really have any bands that sound like us," offers Bentham. "It was strange for us from that point of view.
"There was an element of that," continues Bentham when asked if he felt that his band wasn't ready for such a career move. "But, a lot of it had to do with us having an idea about how we wanted this band to progress, and then this entered into our picture. We had not really accounted for anything like this. We had to re-think what we were doing. We were planning on…I can't even remember what our actual next plan was. But, we did that 7" and it really changed up our plan. It's opened up a lot of doors for us in terms of our audience for the next release we have."
That next release that Bentham hints at is in the works and it will be a full-length affair. While he says that the lion's share of the material is done, The Dirty Nil won't be stepping into a studio tomorrow to bang out an album
Bentham says that the writing process is ongoing, thus he doesn't yet know which songs will make the album. As a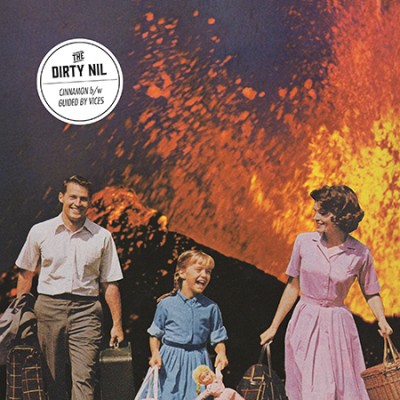 result, he can't really describe the direction its taking, apart from the fact that it'll be a "pretty natural extension" of what people have come to hear from the band.
"We're not making a prog record," he assures. "And, you can expect very little jazz influence. I promise, no acoustic guitars."
So, will we see it come out through Fat Wreck Chords? We'll see. That's something that Bentham opts not to comment deeply on at the moment, apart from suggesting that it's a possibility. The Dirty Nil doesn't have a deal in place with the label, so it's still a wait and see situation.
What we do know for sure is that the band's work ethic isn't sitting idly by.
"The last few months have had a few moments where you have to look in the rearview mirror and go, 'that was pretty sweet,' confirms Bentham. "But, we're definitely keeping our eyes on the road and have to keep going. We are trying to keep things in forward motion, and our big focus is putting out an album we're happy with. That's been our focus for a while, but we've never been in the position where we have an audience that's ready to hear it…or a big enough audience to justify a significant release.
"We have very high expectations for what this album could do for us."
-Adam Grant
Catch The Dirty Nil's 7″ release party tonight at the Legendary Horseshoe Tavern in Toronto, and in Hamilton on Friday as part of Supercrawl.
Please be sure to follow us on Twitter @riffyou and at Facebook.com/riffyou.