Collectors Rejoice! Discogs Has Launched a Mobile App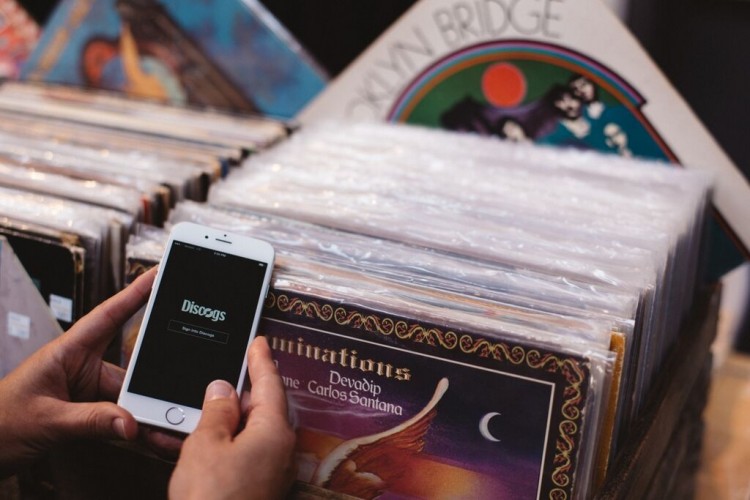 Super-duper record collector website, Discogs has jumped into the mobile app world with the launch of its free iOS app. An Android version is still in the development stages.
Although the app doesn't quite have all of the features you can find on Discogs website, it's noted that more modifications for the app are forthcoming.
Reads a statement issued by Discogs: "The official Discogs App doesn't integrate every Discogs feature, but it currently includes the tools you'll need to take your music collecting habit on the go! (If you are looking for the full site experience, our site is already mobile optimized, so just navigate to discogs.com via your phone's browser.) We'll be adding new features based on your feedback!"
Here is a look at the features found on the Discogs, as originally on the company's blog page.
Catalog Your Collection
• View and manage your Discogs Collection, including local access to your Collection and Wantlist when you are offline.
• Add and remove items from your Discogs Collection on the go.
• When you are out digging in your local record store, check to see if you already own a record before you buy it.
View Marketplace Pricing
• Access to the Discogs Marketplace price-range right at your fingertips!
• Easily check Marketplace listings for a particular release. Find a deal? You're just a tap away from completing the sale via the mobile Discogs Marketplace.
Add to your Wantlist
• Track your grail by adding releases to your Wantlist.
• Find a release when you are out digging? Move it from your Wantlist to your Collection.
Discover New Music
• Search the database and discover new music from anywhere!
• Use your phone's camera to search for a release by the barcode.
Here's a video released by Discogs to promote the app: