Exclusive: hmv Canada Pres Speaks Out on Beyonce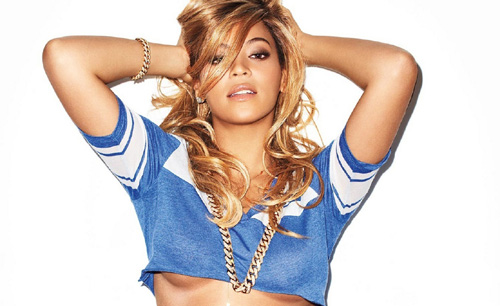 hmv Canada won't be playing the role of Scrooge this holiday season, as it has opted to release the physical edition of Beyonce's Self-Titled album, beginning this weekend, even though it had a week-long exclusive distribution deal with iTunes.
In an exclusive interview with Riffyou.com on the matter, hmv Canada President and CEO Nick Williams confirms that his stores will sell Beyonce for $13.99, $2 below the suggested retail price, through Christmas Eve as a way to apologize to consumers who have been unable to pick up copies of the CD + DVD package from hmv Canada locations. Beyond that, the price will go back up to $15.99.
Just like most close to the music industry, Williams also woke up on Friday, December 13 and was surprised by the news that one of the best-selling female artists of all-time had all-of-a-sudden released a new album. He admits that hmv Canada didn't know that Beyonce was coming down the pipeline, let alone that it was going to be exclusively available through iTunes for a one-week window.
While mass-retailer Target recently stated that it would not carry Beyonce as a result of her brief exclusivity deal with iTunes, hmv Canada has taken a different approach in order to appease its consumer base.
"In the past, we have boycotted certain artists when a label has released an exclusive album to one retailer and not let anybody else have the chance to sell it. That isn't the case in this instance," explains Williams to Riffyou.com. "Obviously, this is an early-window release on digital and then a physical version following. In my view, that still isn't an even playing field, so what we've agreed to do on this occasion is to apologize to our consumers by selling [Beyonce] at a discounted price.
"We've had a lot of people flock into our stores as soon as they knew the album was released, asking for it," he continues, "and it's been quite embarrassing for us to have to explain that we hadn't gotten it and won't be getting it until this weekend."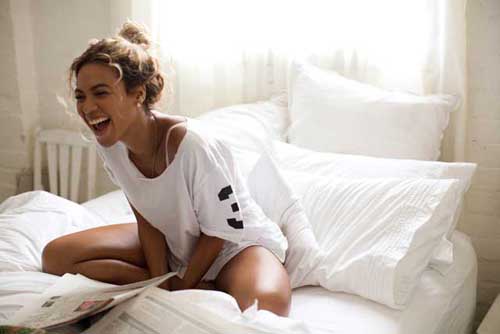 While hmv Canada is doing its best here to consider the feelings and needs of its patrons, that doesn't mean all is well and good here. Williams says that when his company was initially faced with the Beyonce scenario, many strategies were considered, including not carrying the product at all.
"Yes, I think you could look at it that way," responds Williams when asked if an artist and record label (in this case Columbia Records in the U.S.) is essentially slapping supportive physical retailers in the face by employing such a sales and marketing strategy.
He adds: "It is very short-sighted of an artist and a label to do these sorts of things. The digital [music] market is softening, so clearly Apple is looking for opportunities to spike sales if they can. But, that doesn't make it a fair play for everybody else. I can't believe an artist would want their broader base of fans to only have [an iTunes release]. It's beyond me, really.
"From a retailer's perspective, we spend our lives nurturing new artists by bringing in their product. To find out later in their careers that this is how they want to develop and release their repertoire, it's not helpful."
Williams is quick to point out that Canadian record labels have served hmv Canada well throughout the years and that he was informed that this decision regarding the first-week sales rights to Beyonce was made stateside.
Moving forward, however, one has to imagine that other artists and labels would be interested in going the route of Beyonce. Williams says that'll likely depend on how the album's sales go from this point onward, and that hmv Canada will take a longer view at the issue in 2014.
More immediately, though, once Beyonce arrives to the hmv Canada retail locations tonight or tomorrow, it will be treated just like any new release and be very visible to customers.
"It's Christmas and we'd be really wise to make sure that we recognize that we have a lot of hardcore, committed consumers. We want to make sure they're happy," offers Williams. "That's what counts at the moment."
-Adam Grant
Earlier this week, Billboard reported that Beyonce sold more than 617,000 copies in the U.S. between its 12:00am Friday, December 13 release date, through the week ending Sunday, December 15. This resulted in the diva achieving her fifth #1 album as a solo artist.