EXCLUSIVE: Out of Options Debut "Hello Heartbreak"

Next week's Burly Calling VIII will kickoff with a reunion show by adored Burlington-based pop-punk quartet, Out of Options.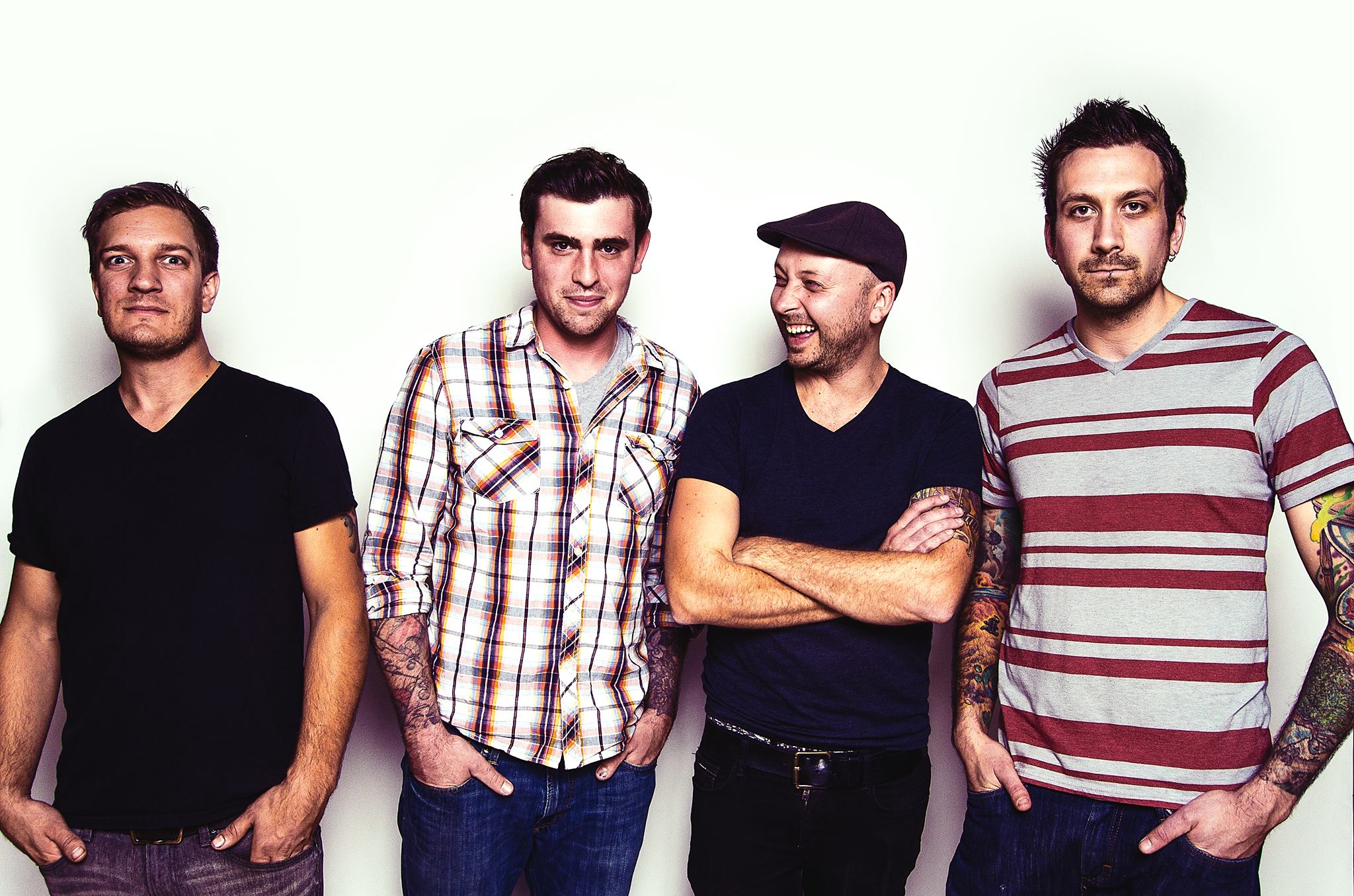 Instead of simply relying on past favourites that date back to the early 2000s for the gig, the band has been preparing new material for the occasion.
While a Self-Titled digital EP will be available (see details below) in time for the band's December 4 gig at Joe Dog's Gasbar Grill, Riffyou.com is thrilled to exclusively share with you Out of Options' brand new single, "Hello Heartbreak" today.
"As soon as we decided we were going to play together again my mind started writing songs," explains frontman John Fielding. "This song came together really quickly – like the others – as I had the 'Hello Heartbreak' hook in my head.
"This track is fun for us as it really take us back to our skate punk roots. Out of Options used to be 95% skate punk with a bit of pop, but then we sold out," he adds with a laugh.
Fielding notes that the songs you'll hear on the forthcoming EP came from hooks he'd think up while spending hours commuting to and from work. Once the initial ideas were together, Fielding and the rest of the band – Mike Hanley (bass, vocals), Kurtis Brown (guitar, vocals), and Jesse King (drums) – finished writing the songs within a week, before spending just a day-and-a-half tracking them.
"I think I can speak for the guys that it's been really fun and refreshing playing together again – especially playing punk rock," concludes Fielding. "This is the music we learned to play our instruments to and I think we still do it pretty well all these years later."
Out of Options' Self-Titled EP will be available digitally on Bandcamp beginning Monday, December 1. It'll arrive on iTunes, Rdio, and Spotify the following week.
You can listen to "Hello Heartbreak" right here:
-Adam Grant
-Photo by: Ashley Sloggett
Please be sure to follow us on Twitter @riffyou and at Facebook.com/riffyou.