Fan Review: Rise Against – "The Black Market" (Universal)

The Black Market is exactly what I had expected to listen to when I was handed this Rise Against record: it sounds like pretty much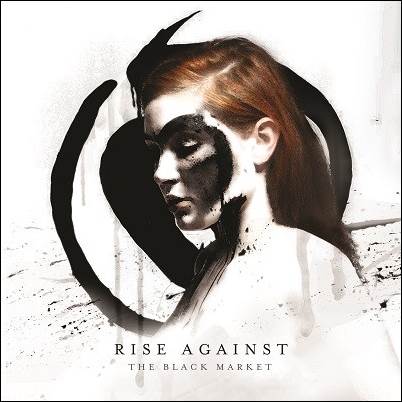 everything else that I have ever heard them release. Rise Against have found a formula for song writing. Even with all the member changes, the sound on their records have never really waivered. I was into Rise Against in the Revolutions per Minute era and even into the next release, Siren Song of the Counter Culture. But, I found that after a while the band just gave me the same song to listen to over and over again.
The Black Market is what Rise Against do well: upbeat guitar driven 'hardcore punk rock' (I put that in quotations because I really just want to say 'mainstream rock,' but the band seems to align themselves in that genre). It feels like they are trying to say something through their music, but I didn't really get captivated by any of the lyrics enough to get into what they are actually saying.
If you like Rise Against and have made it through all their releases, then you will like this record. The songs are moderately catchy and are well written for the 3:30 to 4:00 minute radio-friendly single. At no point does the band step out from what they are accustomed to doing, nor do they take any real risks on this record. It feels almost mailed in.
I can see them sitting in their studio discussing the direction of the band, with someone asking 'what should we do for the next record?' They all probably then shrugged their shoulders and said, 'the same thing we have always done: write hit records.'
I mean, why leave a formula you know when it works? I can't argue with that approach. However, for me, I need my artists to grow and to want to challenge themselves to be better at what they do. Do I think Rise Against's band members only listen to bands that release the same song over and over and over again? No, I don't think that at all. But, it would appear that Rise Against believe in the 'if it ain't broke don't fix it' attitude.
If you like Rise Against, get this record, if you don't – or have never listened to them – I suggest you don't. Either continue to not listen to them, or go listen to their earlier albums.
Fan Review by: Jamie Stieva
Please be sure to follow us on Twitter @riffyou and at Facebook.com/riffyou.