Fan Review: Lights Gets Inspiring with the Single "Up We Go"

Lights is making an impressive and explosive comeback into the music industry after taking some time away to start a family. She began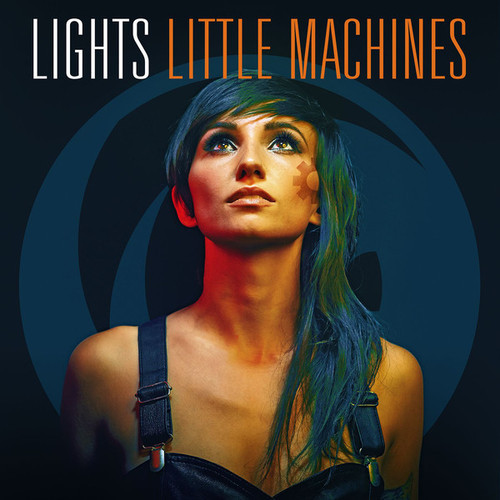 tipping fans off on this exciting news about two weeks ago on her Instagram feed when she started a creative countdown that ran for 10 days. Tuesday July 22 marked the tenth day, and the official release date of her new single, "Up We Go."On this day, Lights also revealed the release date of her upcoming album titled Little Machines (September 23), as well as details about her fall tour.
This latest single, in my opinion, is more comparable to Lights' work on her debut album, The Listening (2009), which had a more electro-pop feel to it than her second album, Siberia (2011), which was grittier and a bit more instrumental.
From the beginning, Lights has always been a terrific songwriter with insightful and deep tracks, some of which offered hidden meanings in the lyrics that fans could easily relate to. Take her 2011 single, "Toes,"as an example: this simple title and concept of remaining on her toes and on edge turns into a story of her waiting for the guy she has had her eye on to make a move and approach her.
With her latest single, there is further proof of her incredible song writing ability, as it discusses rising out of tough times and darker days, which could perhaps symbolize her rise back into the music world. If the rest of the album is even half as good as this first single, I can tell right now that it will be one of her best.
One of my favourite lines in the song: "it's been a long time of this / something has got to give," also shows that Lights isn't afraid to get personal and reveal some of the battles she has been facing. This makes her song that much more relatable and likeable. Not to mention, her vocals are simply stunning!
Fan Review by: Tanja Saric

Tour Dates:

Oct 2 – Kitchener – Elements Nite Club
Oct 3 – Hamilton – Molson Canadian Studio at Hamilton Place
Oct 4 – London – London Music Hall
Oct 16 – Ottawa – Algonquin Commons Theatre
Oct 18 – Montreal – Le National
Oct 20 – Fredericton – Capitol Exhibition Centre
Oct 21 – Moncton – Capitol Theatre
Oct 22 – Halifax – Halifax Forum Multipurpose Room
Oct 27 – Toronto – The Danforth Music Hall
Nov 18 – Vancouver – Vogue Theatre
Please be sure to follow us on Twitter @riffyou and at Facebook.com/riffyou.