Flaming Lips & Ke$ha Collaboration Called Off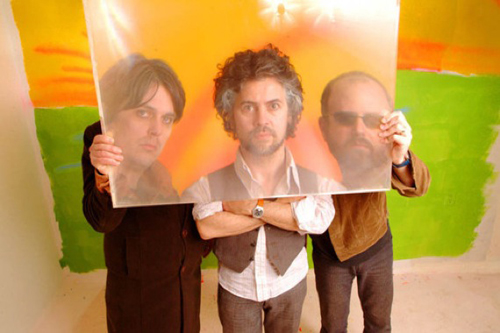 If there's one thing that marries The Flaming Lips and Ke$ha, it is their willingness to embrace weirdness. In 2011, The Flaming Lips released a 24-hour song that was stored on a hard drive and packaged in an actual human skull. Meanwhile, Ke$ha's been known to drink her own urine and believe that a ghost has impregnated her.
Thus, it made perfect sense that the pair partner for a project.
Well, in the spring of last year, Flaming Lips frontman Wayne Coyne informed Billboard that his band and Ke$ha had already completed a bunch of songs together, and that they were "stellar." He went on to say that "I see a side of her that doesn't want to worry about marketing – that doesn't want to worry about the things that go into her being a pop star – and just make music. I think her producers will probably allow her to do some weirdo music. That's what her and I call it: 'I want to do some weirdo music with you!'"
It appears, though, that someone doesn't want her to do it, as Coyne recently took to Twitter and informed fans that the planned Lip$ha project will not go ahead. He very briefly explained: "As of now …sadly there will be no Lip$ha…. I can't say why… It is sad…"
Ke$ha first became connected with Coyne and company on its The Flaming Lips and Heady Fwends album. Nick Cave and Erykah Badu also appeared on this project.