The Friday 5: Five Important Questions with Hawksley Workman

Last week, we featured an interview with Hawksley Workman regarding his fantastic new band, Mounties. Having joined forces for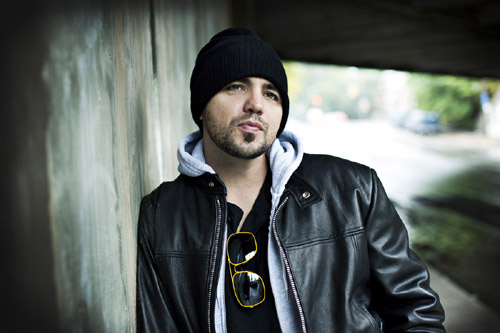 that project with Steve Bays (Hot Hot Heat) and Ryan Dahle (The Age of Electric, Limblifter), Workman is beside himself with joy artistically.
Following a conversation about Mounties, Riffyou.com had Hawksley Workman answer five really important questions. Here's how that turned out:
What is your favourite place to play guitar?
"On stage. The room preference has always changed for me, because when you're young and you're in a club sweating it out, and grinding it out in stinky, awful places, you dream about being in a theatre. Once you arrive there, you're then a theatre guy and then the shows become a little more subdued. I always imagined there being a good boozy-spirit, but in a theatre – like that sweet-spot of a one thousand to two thousand person theatre that allows you to drink at your seat. That'd be the best room!"
What is your favourite pre-show meal?
"I don't like to eat pre-show. I always do, but then I start burping. I try to eat a small amount of some kind of meat, and never anything bready. There's nothing worse than having that feeling of something in your stomach while you're on the stage. It's so not sexy."
What album gets you out of a bad mood?
"Lately, it's Strange Ways Here We Come or Meat is Murder by The Smiths."
What band inspires you?
"Currently, it is The Smiths again, but sadly they're dead. It's a classic, classic British rock band. You have the classic British rock band rhythm section that's every bit as important to the band's music, and super under-rated. When you think of classic British rhythm sections, you think of John Bonham and John Paul Jones (Led Zeppelin); you think of John Entwistle and Keith Moon (The Who); you think of Paul McCartney playing bass with Ringo Starr [in The Beatles]. You almost never think of Andy Rourke
and Mike Joyce. The genius in The Smiths obviously culminates with probably the most-gifted lyricist in all of pop music, Morrissey…a guy who sits up there with Leonard Cohen.
"So, here you have this extraordinary rhythm section; and some of the best lyrics that are so thoroughly British in the way they're composed and delivered. Then, throw in this bizarre guitar player guy (Johnny Marr), who has the astute rockabilly approach. Basically, what they did was revolutionize music. They weren't around long enough, and maybe it's because in the classic rock cannon, there can't be any greater rock drummer than John Bonham; there can never be a greater rock bass player than John Entwistle…it's unfortunate that The Smiths can't be analyzed under those criteria. For me, they're as astonishing as The Police, The Who, Zeppelin, The Beatles, or anyone."
Who is your biggest fan?
"Probably my dad," laughs. "My dad was quite a great drummer and grew up in the '60s and was a baby boomer who grew up in the context of the music business becoming the music business. So for my dad – who played in bands in high school and was a fan of the Toronto music scene in the '60s and early '70s – now his kid has somewhat of a successful music career, so I think for him there's a real vicarious element. Probably when he watched The Beatles on The Ed Sullivan Show, he had rock n' roll dreams. And here he has this kid playing music. I think for him, that's a thrill."
Please be sure to follow us on Twitter @riffyou and at Facebook.com/riffyou.