Interview: Hawksley Workman Finds Friendship in Mounties

Whenever you speak with Hawksley Workman, a certain charm and passion for his craft is always overwhelmingly present in the best kind of way. Having traveled the musical landscape primarily as a solo artist since 1998, his new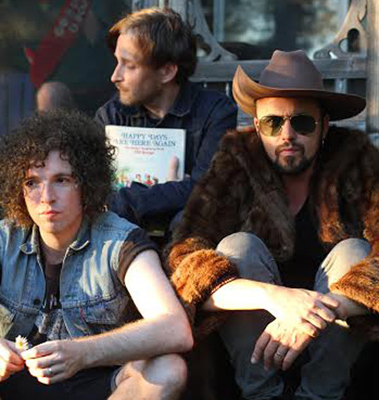 project Mounties has put him into a true group setting that he can't help but express without imploring any type of filter.
"When I think of a 'super group,' I think of Cream," explains Workman, following a Home Depot light bulb run made necessary by a video shoot. "It's a cool term, but I think we're just a group that's pretty super is all."
What puts the super in this group is Workman partnering with Ryan Dahle (The Age of Electric, Limblifter), and Steve Bays (Hot Hot Heat) for Mounties, a trio who this week released their debut album, Thrash Rock Legacy. As I put it to Workman, the album sounds futuristic – music I'd expect to hear in a movie that takes place in a land many, many years from now.
While flattered by Riffyou.com's assessment, Workman looks at the sound differently: "To me, it's just rock music. It's sexy prog-rock…we've been saying that we're trying to make prog-rock that not only dudes will like. But, it's not prog-rock…it's experimental pop music, I think."
Hard to define, yes, but the one sure thing about the album Mounties have put forth, is that it'll quite possibly be one of the most enjoyable works you listen to all year: good luck getting "Pretty Respectable," "Headphones," "If This Dance Catches On," and "Hall & Oates" out of your head.
The origins of Mounties go back to the 2009 JUNO Awards in Vancouver, BC, when Workman and Bays were both guests of a CBC radio show. Meeting off-air, the two shared their mutual admiration for one another. As the conversation evolved, Workman asked Bays (who is from BC) if he knew Dahle (another BC-based artist), who the "Jealous of Your Cigarette" song writer had a big-time appreciation for. Turns out, Dahle was in fact working on a Hot Hot Heat album with Bays. From there, a meeting was easily facilitated, and over many glasses of wine, the foundation for Mounties began to take shape.
"There was no plan, and there wasn't charts, or graphs, or figures," responds Workman about how Mounties developed from an idea to a sound. He adds that after about half an hour into the trio's first jam, they found their direction, and realized that musical improvisation was to be embraced. By the time they finished their first week together, Thrash Rock Legacy was pretty much done.
"I'm going to gush in a way that's embarrassing, because I'm such a big fan of the record," says Workman. "I'm a big fan of the music, but I'm also a big fan of Ryan Dahle and Steve Bays as people. It's a funny thing for me, because they've become two of my best friends very, very quickly.
"When we jam, it's not like the Sunday afternoon, open stage at the blues bar kind of jam," he adds. "It's three guys whose ears' are tuned to hear and find a hook; extrapolate; and then enhance. But, all of that is happening with the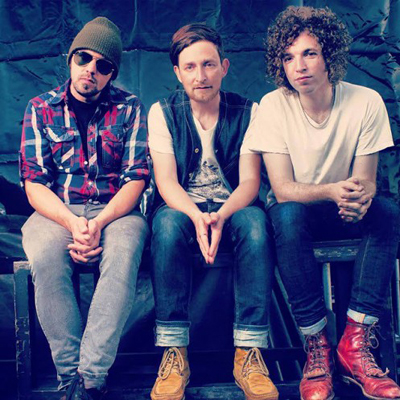 speed of instinct. So, most of the songs on Thrash Rock… are almost entirely live off of the floor in the way they were built. Some of them have been edited so that they sound like more complete pop songs, but a lot of the songs on the record – what you hear – we played as an improvisation, before adding lyrics later."
Apart from the friendships gained, Workman's feelings about Mounties as a whole are not unlike being "given the GT Snow Racer; The Millennium Falcon; and an Atari video game system in one Christmas."
Furthermore, he doesn't view this project as a one off. He notes that a second album is already in the works, and that everyone in the band is constantly attempting to blow each other's minds. Like any good police force, these guys have one another's backs for the long haul.
"This whole process with these guys has made me fall in love with making music, in a big, big way again," relays Workman. "It's not like I ever wasn't in love with it, but I'm in a long-term relationship with making music. And like in any long-term relationship, you have times where it all makes sense and it's all great; and there are other times where you're confused with it, but you're married to it and that marriage is never going [to end].
"We sit around yacking over wine about being old men and making Mounties records, just because it feels so good," he continues. "I don't ever want to not have this in my life. I'm feeling so blessed about it."
-Adam Grant
Mounties begin their cross-Canada tour on March 19 in Nanaimo, BC. Click here for the full schedule.
Please be sure to follow us on Twitter @riffyou and at Facebook.com/riffyou.