Getting to Know: Boston Folk-Rockers, American Beauties

In today's Getting to Know, we meet American Beauties, a Boston-based folk rock collective that formed after being unceremoniously replaced in a previous band. If you are in an up and coming band that would like to partake in a Getting to Know feature, contact editor@riffyou.com to receive the questionnaire and instructions. Thanks!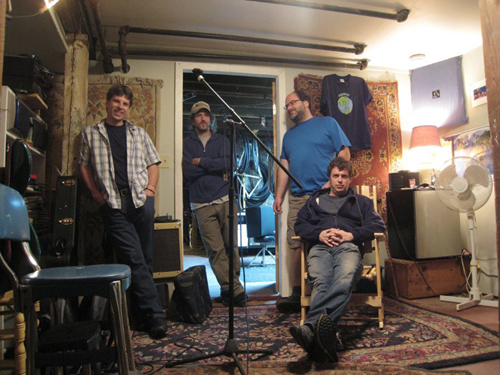 Band Name: American Beauties
Band Members: Michael Gray (guitar, harmonica, vocals), Jonas Kahn (guitar), Justin Kolack (bass), Jeff Allison (drums), and Amber Casares (background vocals).
Years active: 3
City of Origin: Boston, MA.
Who are you and what do you do?
"My name is Michael Gray and I'm the guitarist, vocalist, and songwriter for American Beauties."
In 100 words or less tell us how your band has gotten to this point?
"We were in a previous band together in the early 2000s and our former lead singer decided to hire some more renowned Boston musicians, and simply replaced us. It took me a few years, but by 2011 I had written enough original material to form American Beauties. We released our debut record in 2012 and have been touring behind it locally in Boston, and regionally at festivals throughout New England for about two years. Over that time we've played some great shows and have received considerable airplay on college, independent, and Internet radio in the US, Canada, and the UK."
What is your latest release and how would you best describe it to someone who hasn't heard it yet?
"Our debut release is a full-length album called Too Worn To Mend, which we independently released in October 2012. We are a folk-rock band that is reminiscent of the west coast folk-rock bands of the late '60s and early '70s. We've been likened to bands such as The Byrds and CSNY, and more contemporary artists like The Jayhawks and Wilco. We have somewhat of a retro-radio sound that is guitar driven, melodic, with a strong emphasis on harmony vocals. We write about many things, but the songs are topically open-ended so you can take what you want from them."
When making an album, which aspect of the process do you put the most time into and why?
"I think since the song writing process is a continuous pursuit, it takes up the most time. It's not something to be pushed, so you take it as it comes and it takes a while to develop a sufficient catalogue for recording. We're just about there for our next album and will likely start recording this year. I usually bring songs to the band and we work them out live for a time before we record them. For us, the production usually falls in place over the recording timeframe and is usually done by feel as we track the tunes. There's a ton of polishing done on that end as you start to hear the different elements needed to make a song really shine."
What is the best part about your band and why?
"We are great friends and get along well because we all know our roles. We work out songs by playing them at rehearsal and shows, and try not to get too stressed about the process. Our rehearsals are more bonding time for us because we know that the longer we play together, the more in tune with each other we get. We aren't out to set the world on fire, we just want to play good gigs with people who listen to the songs and with other bands that we know and like. We also try to play the songs a little differently each time to keep it fresh."
What makes your band unique from the rest?
"We write songs that sound like you've heard them before, although you haven't. We don't pretend to be something new; we wear our influences on our sleeve and try to write songs that are familiar. We want people to connect, like with the old AM radio songs from many years back. We've never played a cover song at any of the live shows we've done. Not to say that there's not room for that, but we've just decided to keep it all original for now and take our chances with the crowd."
How does your band survive the challenges of touring/gigging?
"We do it sparingly. We will play more local shows; maybe one to two a month. Then we'll pick a city to travel to, or a festival to attend that we think will be a good fit. It's usually within a day's drive and may include an overnight, but we haven't been able to just take off in a van around the country because we all have families and jobs. Having a day job is a critical element to the survival of most indie bands and musicians these days. The music unfortunately doesn't pay so well, so you have to factor that in when a show opportunity comes up."
Would your rather be critically acclaimed; rich and famous; or an under-the-radar band with a dedicated fan base?
"Critical acclaim is more of a personal thing, and I think all bands and songwriters want to know that people who take music seriously consider theirs worthy. Rich and famous: not so much, because there are the pitfalls and pressures that come with fame that few artists or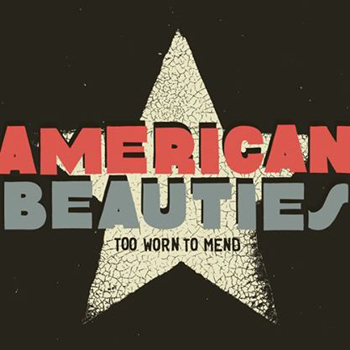 bands are able to manage. I think under the radar with a dedicated fan base is where we'd want to be, because that means people care and are going to make the effort to get out and see you when they can."
If you have to compare your band to another one out there, living or dead, who would it be and why?
"We are kind-of a crossover band, but if I was to select a single band to compare us to, I'd say The Jayhawks. They are not a major influence of ours, but I think their emphasis on melodic folk-inspired songs, lead guitar breaks, and harmony vocals put us in a similar vein. They have always been somewhat under the radar, but they have great songs and have put out some cool records that many people have never heard."
Which band/musician would you like to share many drinks with? What would you talk about?
"I have to go with one of Canada's greatest treasures, Neil Young. I have been listening to him since I was in elementary school and started learning guitar and writing songs based on my admiration of his music. He is an interesting guy, has seen it all when it comes to rock n' roll, and he's a great songwriter. I'd ask him questions about his early days, because the music history in the mid to late '60s is fascinating to me. So much happened in a short period of time then and it seemed like all the artists travelled in close circles. That happens today as well, it's just that the scene was less crowded back then and there was more room to experiment artistically with song writing and performance."
Please be sure to follow us on Twitter @riffyou and at Facebook.com/riffyou.