Interview: Big Wreck – Don't Call it a Comeback

To many, 2012's JUNO Award-nominated album, Albatross, marked the return of regarded '90s rock band, Big Wreck. But, the reality is that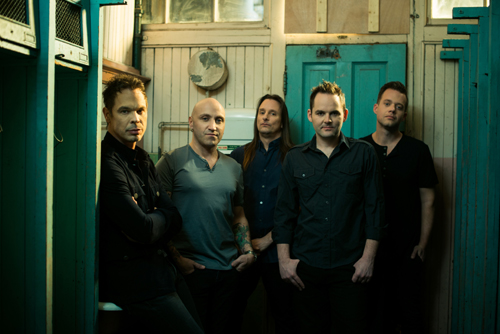 Big Wreck has always, sort of, been around, just not in its traditional format.
The brainchild of multi-talented, man's-man of musicians, Ian Thornley, Big Wreck launched strong into the mainstream in 1997 with their debut In Loving Memory Of… From the album came a selection of rock-radio staples ("That Song" and "Blown Wide Open"), vast touring and festival opportunities, not to mention some well-placed comparisons between Thornley and Soundgarden's Chris Cornell. But after their less commercially-successful follow-up, 2001's The Pleasure and the Greed, the band – as it stood – went radio silent.
This, however, didn't stop Thornley from continuing to pursue stages and studios. He'd make guest appearances on album's by others, before eventually launching a new band – which took his surname as its title – and continued along. This, too, would come to a close after a pair of albums.
"People would say things like 'Ian needed to get back into Big Wreck to write the music that…', but that's all bullshit. I write the music that I write, and then tailor it accordingly," says Thornley in conversation with Riffyou.com. "It's a lot more enjoyable for me to not have to tailor it at all. That is what Big Wreck is, as opposed to the Thornley thing."
When discussing the Thornley project with its namesake, it's expressed that the goal with that project was to have a more "direct, stripped-down" sound rather than the heavy-duty nuances and adventures taken within Big Wreck songs.
As for Big Wreck's recent 'return,' it was really sparked when Thornley reunited a handful of years ago with guitarist Brian Doherty. As they began to jam on what would eventually become Albatross, it started to make sense that the music being made would be best placed under the Big Wreck banner.
Flash forward to 2014, and here we have Ghosts (due out June 10), a wide-ranging rock record that doesn't focus on chart-craving riffs, hooks, and melodies, but instead focuses on Big Wreck's continual desire to play by its own rules.
"I just like making music that I think is great – call it whatever you're going to call it," says Thornley in a more polite manner than this quote may read.
"It's not that I don't care about fans or anything…I'm honoured to even have people that will call themselves fans," he continues. "Maybe the reason why they are fans is because I don't give a shit about what's happening in the marketplace. I'm just making music. I'm not anti this or anti that, but this is how I've been able to stay in the business and not leave it."
When discussing expectations for the band, Thornley does admit that they've changed: "Oh yeah, they've changed drastically…I have none," he says with a laugh. "I've already met my expectations. The album is killer and I love it – that is where my expectations start and end."
What's helped that along is that since the Albatross sessions, is that the band – which in addition to Thornley and Doherty includes Paulo Neta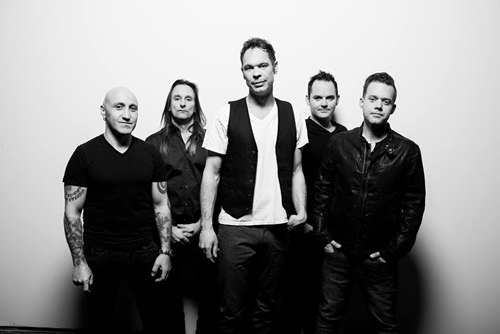 (guitar), Chuck Keeping (drums), and Dave McMillan (bass) – has a joint philosophy of doing what they feel is right, without necessarily having to worry about the behind the scenes industry pressures that once existed.
"I don't want to say it was selfish, but the big idea for us was to make sure that we were getting off on [the music] and then hoping like-minded people like us – with excelsior taste like us – would get off on it as well. I don't feel like we are compromising."
As for the road ahead, Thornley admits that he hasn't been able to navigate much further down it yet. He notes that changing course too much may alienate the fans Big Wreck are fortunate enough to have, and that taking too much of a 180-degree turn may force him to totally adjust how he hears music.
That said, if Big Wreck's success reaches a certain, unexpected astronomical height with Ghosts, Thornley will throw caution into the wind: "If I sell a billion records," he declares, "then hey man, I'll put out a folk record."
­-Adam Grant
Please be sure to follow us on Twitter @riffyou and at Facebook.com/riffyou.