Getting to Know: Brazilian Singer/Songwriter, Shaky Knees

In today's Getting to Know, we meet Shaky Knees (aka Bruno Bin), a Brazil-born, Toronto-based singer/songwriter that studies other artists as hard as he plays. If you are in an up and coming band that would like to partake in a Getting to Know feature, contact editor@riffyou.com to receive the questionnaire and instructions. Thanks!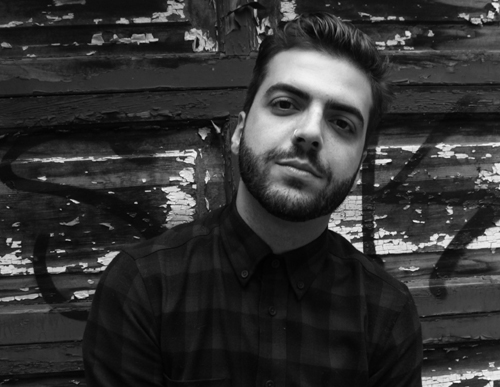 Band Name: Shaky Knees
Band Members: Bruno Bin (singer/songwriter, guitar)
Years Active: 2
City of Origin: Toronto, ON.
Who are you and what do you do?
"My name is Bruno Bin and I play guitar and sing in Shaky Knees."
In 100 words or less, tell us how your band has gotten to this point.
"Shaky Knees started when I took these songs I had been writing in my bedroom and recorded them live, one take, on the streets of Toronto and NYC. There were 15 songs/videos in total and they can all be found on my website. Since then, I've been gigging a lot, either solo or with a backing band, and writing/recording my first studio full-length, which is set to be released summer 2014."
What is your latest release and how would you best describe it to someone who hasn't heard your band?
"My first full-length comes out in the summer. It was mostly recorded at Catherine North Studios in Hamilton with producer Moon:and:6 (Whitehorse). The album is called 7 Years, and it's a good representation of what Shaky Knees does, with a mix of acoustic based songs as well as electric guitar. I listen to a lot of rock, blues, funk and pop music, so it all comes out in my writing."
When making an album, which aspect of the process do you put the most time into and why?
"Song writing. It's all about the songs."
What is the best part about your band and why?
"I'm always trying to shake things up and present what we do in different forms so people get to have a different experience every time they come to see us live, but also so we're not so comfortable with the songs that we just play a set in auto-pilot. Whether it's by playing solo, with a band, or adding backing vocalists, horns, I'll do anything to keep it fresh and spontaneous."
What makes your band unique from the rest?
"I was born and raised in Brazil. The more I play with musicians who come from different backgrounds (which is quite common in a city like Toronto), the more I realize how much of an impact that has on your playing, and your sense of melody/rhythm. For good or for worse, those things make you unique.
How does your band survive the challenges of touring/gigging?
"Gigging and touring is exciting. I'll be doing my first tour with Shaky Knees once the album comes out and I'm really looking forward to it. The longest tour I've ever been on was three months with my old band, and by the end of it I just really wanted to not have to dig through my backpack to find my tooth brush or a clean pair of socks. But… it's all part of the deal."
Would you rather be critically-acclaimed; rich and famous; or an under-the-radar band with a dedicated fan base?
"My goal is to write and perform music that I love for as long as I can. If people like what I do and can relate to me, then money and fame are a consequence of that. It shouldn't be what motivates you to keep going…but to each its own."
If you'd have to compare your band to another one out there, living or dead, who would it be and why?
"I love Chuck Berry, Muddy Waters, Jack White, John Mayer, Jimi Hendrix, and Gary Clark Jr. I've never had an interest in copying these guys though. When I like an artist I tend to obsess over them for a couple months. I'll learn everything they've ever done – and whoever their idols were – in hopes of understanding what they were all about. And that's what I want to take from each one of them."
Which band/musician would you like to share many drinks with? What would you talk about?
"I'd love to get smashed with Dave Grohl. I'm sure he can throw down."
Please be sure to follow us on Twitter @riffyou and at Facebook.com/riffyou.