Q&A: Bullfrog's RobertSon Balances His Inspirations

Since 1994, Montreal's Bullfrog has been one of those groups with the ability to creatively, and excitingly cross genres to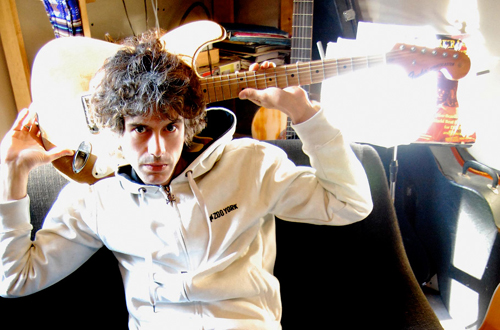 create a vibe that makes you want to move. There's some funk; there's some old school R&B; jazz; soul; hip-hop; you name it. These fellas were always looking to explore new sounds.
For the longest time, the group's primary figures were RobertSon and renowned DJ Kid Koala. The latter has become a very heavily in-demand act (opening for the likes of Arcade Fire), while multi-instrumentalist and songwriter RobertSon has continued on with solo endeavours of his own. The latest of which is RobertSon and the formerly known Bullfrog, who release their Self-Titled album on April 15.
RobertSon explains that the album consists of a ton of Latin and Brazilian music influence, along with a pile of drum machine action; funk; and a good ole "classic '70s feel."
Ahead of the album's release, Riffyou.com caught up with RobertSon to discuss the art of not overdoing songs; and how the tech-friendly world can aid fellow independent musicians.
RY: You explore a lot of genres within your music. So when it comes to putting it all down on tape, where do you start?
Robertson: "It all starts with the rhythm, of course, whether it be drums or rhythm guitar. But, I'm a big fan of music that is out there, so in the process of learning new stuff on my instrument, I say, 'oh, this is interesting,' then I dive off from something like that. I really enjoy the creative process. And, I enjoy processing and learning my instrument…the two happen together."
RY: The thing with the modern music culture is that there are so many tools that you can play with to make an album, or make a song. As a multi-instrumentalist, is it challenging to zone in on one thing without going too far off of the map?
Robertson: "I think so. When you're composing, you have to give yourself limitations. Like 'I want to make this song, and these are the sound pallets I want to use.' Of course you're going to be flexible from there, but when you're composing, you have to put a frame around what you're doing. Sometimes that's sonically.
"I find it exciting. I download a new drum machine and if I find something interesting on there, it usually leads to a track. I may also buy a new boutique pedal that doesn't sound good with my guitar, and come up with some funky thing…and it'll start from there. So, technology has a huge role in the creative process.
"Also, financially, the world has changed. In the past, record labels could afford to have all of these musicians in a room and an engineer. Nowadays, it's people in home studios that mess around with a lot of instruments in order to create something. The game has changed financially, so we find ways…technology helps us to continue to create independently."
RY: Even with all the benefits, is it still tough to not put everything but the kitchen sink into a song?
Robertson: "For sure. That's why you have to hold yourself back a little bit…there's a beauty in simplicity sometimes.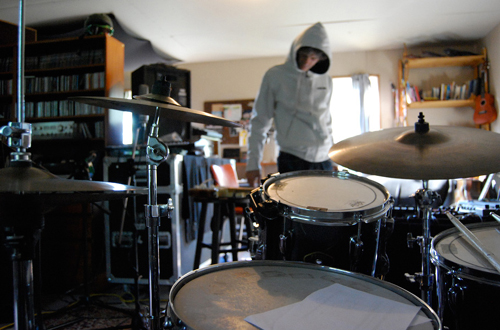 Bullfrog's been all about the minimalist approach ever since we started. Even back in the day with Kid Koala, we'd record stuff in my basement onto four-track with very minimal overdubs. We learned from the ground up."
RY: Budget, technology, or otherwise, do you  just prefer the idea of recording in a home studio environment?
Robertson: "Well, the one thing is [home studios] have helped me and a lot of musicians learn about the production process. I still know really old school musicians who just play their instruments, and when they go to the studio, they're at the mercy of the producer to give them the sound. They'll sit by the speaker and go, 'I like,' or 'I don't like,' but they don't know the process too much, so they can't get involved at certain points. They can just go home happy or unhappy.
"But, it is a lot of work to be the producer and the player. But, the outcome is sometimes a more personal product, not like when all of the labels and their people get involved. That used to be a way of making great music…classic stuff has been made with lots of collaborations. Nowadays, people want to hear personal stuff.
"The trap – when you're doing everything yourself – is that you can get married to your own ideas and end up keeping everything in there."
-Adam Grant
Please be sure to follow us on Twitter @riffyou and at Facebook.com/riffyou.