Getting to Know: Chicago Heavy-Rockers, Driven Under

In today's Getting to Know, we meet Driven Under, a Chicago heavy rock outfit that views itself as the love child of Disturbed and Alice in Chains. If you are in an up and coming band that would like to partake in a Getting to Know feature, contact [email protected] to receive the questionnaire and instructions. Thanks!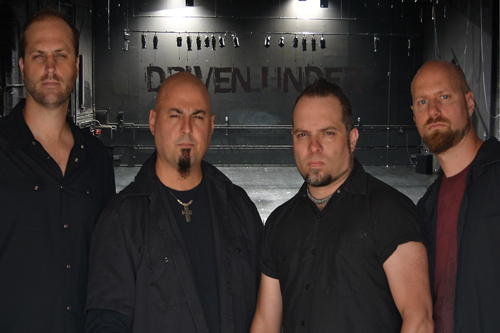 Band Name: Driven Under
Band Members: Chris Small (lead vocals, rhythm guitar), Frank DePinto (drums, backing vocals), Ryan Reinking (lead guitar), and Brian Yelm (bass, backing vocals).
Years Active: 1
City of Origin: Chicago, IL
Who are you and what do you do?
"I'm Brian from Driven Under. We are a hard rock band with alternative and metal roots – we combine the two influences to create a unique sound with heavy guitar tone and melodic riffs. We leverage quite a bit of melodic backing vocals from me, and the occasional scream from our drummer Frank DePinto."
In 100 words or less, tell us how your band has gotten to this point.
"Chris Small and Frank DePinto have been working together off and on for nearly a decade and started to assemble the current roster. They recruited Ryan Reinking through social media and later brought in myself on bass to finalize the band in May of 2013. We launched our brand, online presence and social media on September 1, 2013, and have rapidly acquired new fans in a short period of time, leading to our band drawing very well at venues and being asked to come back again. This has also opened doors for us to play venues like the House of Blues Chicago and open up for bands like SOil, Tantric and Days of the New."
What is your latest release and how would you best describe it to someone who hasn't heard your band?
"We just released our first single, "The Bitter End," on July 1, and it is available online at most distributors including iTunes, Google Play and Amazon. For those who have not heard us, we are going for an edgy sound that is catchy and pleasant to the ears. Think Disturbed meets Alice in Chains."
When making an album, which aspect of the process do you put the most time into and why?
"Song writing is key for us, as we feel we need to have the best product available, or production and rehearsal have less meaning. No doubt that all three phase are equally important, but our focus is to create the best possible songs we can."
What is the best part about your band and why?
"We have great camaraderie between the band members and we all know our strengths – we also focus on putting the right person in the right role. We run our band like a small business, with the long-term goal of making a sustainable living from our music so that we can enjoy our lives while doing what we love."
What makes your band unique from the rest?
"We are extremely tight during our live performances and are versatile enough to perform acoustic as well as our normal rock set. We have a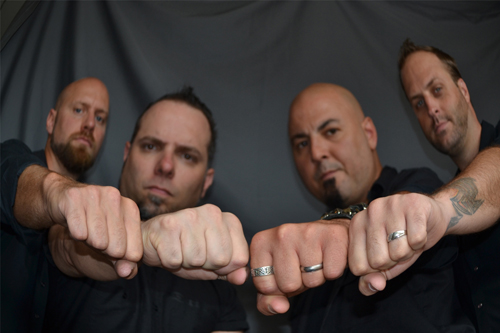 few great songs that our fans love, and keep coming back to hear. The bulk of our fans do not miss a local show in Chicago."
How does your band survive the challenges of touring/gigging?
"We are currently looking to get to the next level wear we can start touring…we have prepared all of our lives for the possibility. We have a great team that helps us with load-ins and knows how to get us up and running quickly."
Would you rather be critically-acclaimed; rich and famous; or an under-the-radar band with a dedicated fan base?
"I cannot speak for the entire band, but I feel we just want to get recognized with a hit single or two and continue to play live shows for many years. Ideally, we would like to be profitable and live the lifestyles to which we are accustomed to."
If you'd have to compare your band to another one out there, living or dead, who would it be and why?
"We feel we are very unique, but there are so many bands out there I'm sure we sound like to someone. We have classical piano, jazz, classic rock, modern metal and alternative influences."
Which band/musician would you like to share many drinks with? What would you talk about?
"I personally would like to have a drink with Jim Morrison of the Doors. I'm sure anything we would talk about would be surreal and off the wall."
Please be sure to follow us on Twitter @riffyou and at Facebook.com/riffyou.